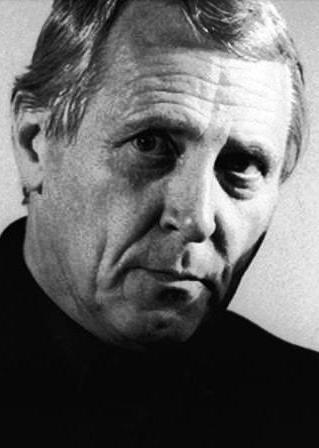 In the series of texts that I have named Architects and Filmmakers, who relate both professions, I have been publishing some of the directors, as Ingmar Bergman, Walerian Borowcyk, René Clair, John Ford, Amos Gitai and Raúl Ruiz, Dziga Vertov; of an actress, Viola Dana an investigator, Sigfried Giedion, as well as I published in his moment one writing by Peter Greenaway.
Now I am preparing a qualified conference Peter Greenaway, mind and abdomen, for the Festival Internacional de Cine Gastronómico Ciudad de La Laguna (Tenerife), CineEsCena, and have found Greenaway's following declarations on the same topic:
«It is the common place of this century, which easily is possible to avoid to look at a painting or even to read literature, but it is very difficult to avoid to face somehow the architecture. I like to think that, if it allows me be so arrogant, it is possible to compare the work of the director of cinema with that of an architect. Both we have to produce accounts to our sponsors and to the man of the street, but also we have to expire with us themselves and our concept of the culture. It would be too much near house, obviously, if it was doing a movie on the director of cinema, for what at the back of my mind I have been seeking for some time to find an appropriate parallelism».
Greenaway besides was declaring the following thing as for the relations between the architecture and the philosophy:
«The architect must have knowledges and a strong conscience of everything what him makes a detour. A personage says in the movie [The abdomen of an architect]: that he needs to know on the literature, art and the price of the bread, but over everything what Corbusier owes, since Him, is to be conscious of the consequences of the sum of all the united numbers».
This way be or it must be.
Jorge Gorostiza, architect. Author delof the blog Arquitectura+Cine+Ciudad
Santa Cruz de Tenerife, november 2012
Doctor arquitecto, proyecta y construye edificios y desarrolla trabajos de urbanismo. Desde 1990, publica numerosos artículos sobre cine y arquitectura en medios de su localidad, revistas como Nosferatu, Nickleodeon, Academia, Lateral, Cahiers du Cinema… y en varios volúmenes colectivos. Entre el 2000 y el 2005 dirige la Filmoteca Canaria. Imparte conferencias sobre arquitectura y cine en instituciones como el CAAM en Gran Canaria, la UIMP, el CENDEAC en Murcia, INCUNA en Gijón, Fundación Telefónica, la ETS de Arquitectura y el CCCB de Barcelona, las ETS de Arquitectura de La Coruña, Sevilla, Valencia y SEU madrileña, La Ciudad de la Luz en Alicante, la UNED en Pamplona, en varios colegios de arquitectos, así como en las universidades del País Vasco, Gerona, Valladolid, Málaga, Granada, SEK en Segovia y CEES de Madrid. Jurado en varios festivales cinematográficos, como los de Alcalá de Henares (2001), San Sebastián (2002), Sitges (2003), Las Palmas (2005) y Documentamadrid (2005), y comisario de las exposiciones Constructores de quimeras. (Centro Conde Duque, Madrid, 1999) y La arquitectura de los sueños (Capilla del Oidor, Alcalá de Henares, 2001).
He publicado bastantes libros y muchos artículos, he impartido conferencias, he sido comisario de exposiciones y jurado en muchísmos festivales. Si quieren saber más no duden en consultar mi blog ARQUITECTURA + CINE + CIUDAD.