In the hedonistic and decadent context of a nineteenth-century resort stand out a series of original seats. Vacation chairs of white color from which the prominent figures, impeccably dresses, submit to the good life and are left to see proud with all his miseries and hysterias.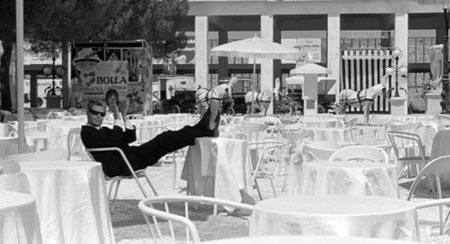 Seemingly autobiographical, Fellini's movie peels the problems of identity, insecurity and creative crisis across the evolutions of his protagonist: the consecrated director who faces to the imminent beginning of a new filming at the time that it is besieged by disturbing visions in the shape of dreams and recollections.
In this unreal context there appears in the beginning of the movie the most exotic and radical model of seat: A graceful acoustic bank from which the prominent figures enjoy the medicinal waters and Wagner's music.
This seat to listen is the sufficiently broad thing to be used in pair and is in him where there finds Guido (Mastroiani) the first space of intimacy of the movie and receives the devastating opinion that on his project a famous cinematographic critic has.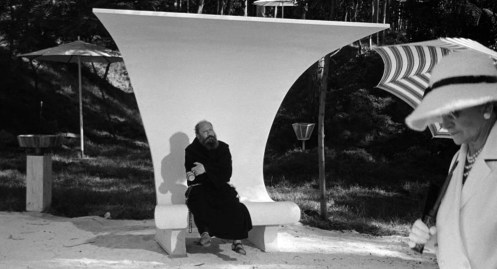 Though most of the chairs of the movie is the classic Thonet or the anonymous habitual furniture of pipe of steel of the exterior terraces, at the end of the history there reappear a few original and excessive seats capable of producing a space I half-close the user. It is a question of a few most beautiful chairs of white wicker that thanks to a generous bonnet they construct a cuirass about the one who occupies them.
They have besides a few lateral ventanucos in such a way that reducing the discretion turns out to be possible to snoop to both sides.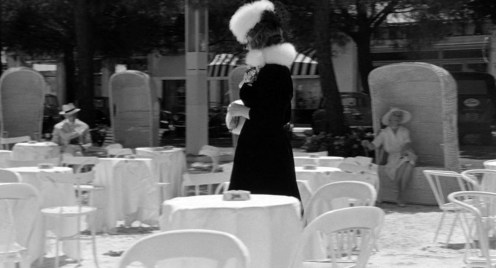 He remembers the latter design to some Jaime Hayón's works, specially the Showtime produced by BD that with so irreverent sauciness makes this atmosphere his dulzona and light of the dolce fare niente.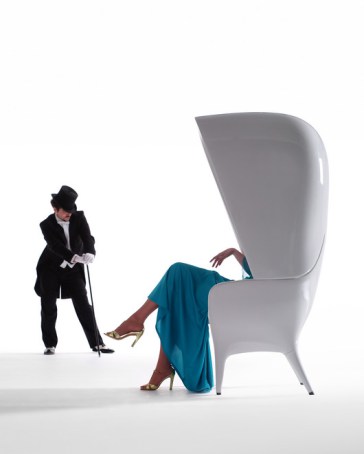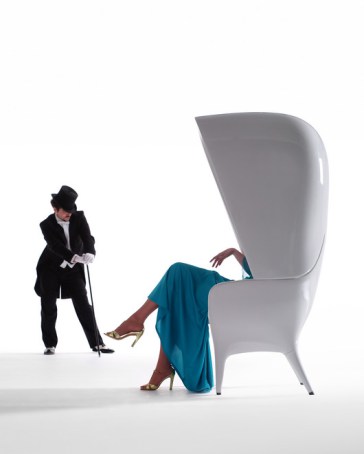 Elías Cueto, arquitecto
Santiago de Compostela, september 2012
Es arquitecto técnico superior de urbanismo por la EGAP, doctor en historia de la arquitectura por la ETSAC y especialista en diseño de mobiliario por THK (Alemania. En 2015 recibió el V Premio Domingo Fontán de investigación histórica y es autor de dos monografías sobre historia moderna y diseño. Ha trabajado como diseñador para diferentes firmas y ha colaborados con dos Premios Nacionales de Arquitectura. Actualmente colabora con la industria de la madera en el ámbito del desarrollo de productos y la mejora e industrialización de procesos.