Oscar Niemeyer. An architect engaged
The documentary OSCAR NIEMEYER An ARCHITECT ENGAGED speech of the most prolific architect of the 20th century, one of the creators of Brasilia, explains us his life devoted to the architecture in a century shaken by the political ideologies and the artistic movements. It is the testimony of an artist that still believes in the socialist ideal; the history of a man that loves to the women; the adventure of a demanding personality that all his life has battled by his country, exiled to France during the Brazilian military dictatorship.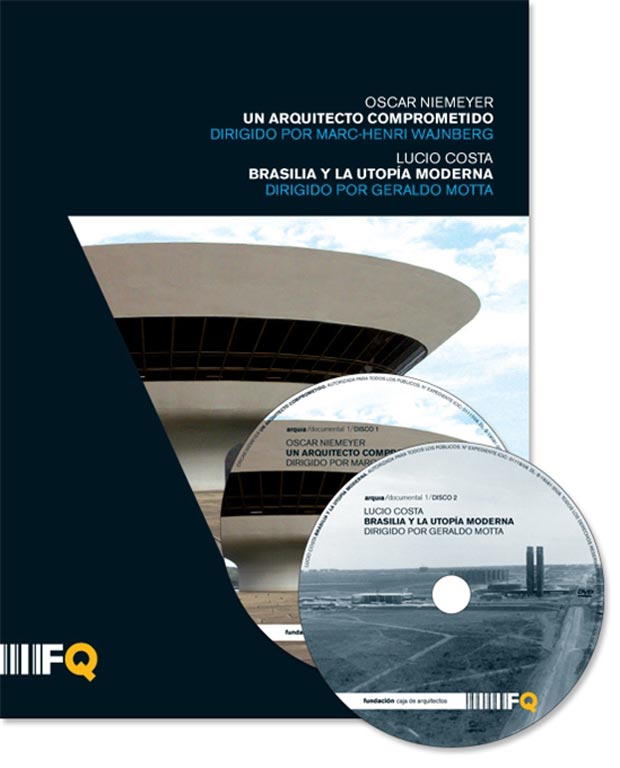 Lucio Costa. Brasilia and The Modern Utopia
The documentary BRASILIA And THE MODERN UTOPIA, rewarded in the 31 Festival of Gramado of 2003, narrates the history of the renowned urbanista and architect, as well as his participation in the construction of the modern architecture of Brazil, by means of numerous images of archive of the years thirty to the sixty, including takings in Super-8 of the personal trips of Lucio Costa.
Búsqueda para satisfacer el conocimiento de la actividad arquitectónica y tangentes que se generan. La idea es crear un espacio para divulgar los diversos proyectos en busca de nueva inspiración y de intercambio.