The group of investigation ECRIM has just published the collective book "Ordenación del territorio, patrimonio histórico y medio ambiente en el Código penal y la legislación especial", directed by Patricia Faraldo Caba and coordinated by Luz Maria Puente Aba.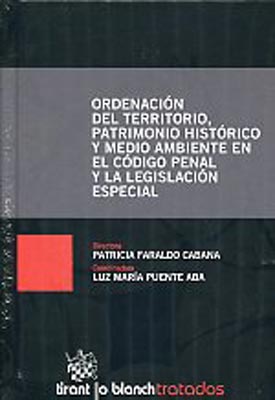 The book constitutes a systematic study of the crimes and lacks relative to the land management and the urbanism, on the historical heritage, against the natural resources and the environment and relative to the protection of the flora, fauna and domestic animals, contained both in the penal Code and in the Law of Repression of the Smuggling and the penal military Code. There is included a general part in which diverse topics related are exposed, especially, by the difficult relations that are established in this area between the Criminal law and the sanctioning Administrative law.
+article is published in ecrim
Búsqueda para satisfacer el conocimiento de la actividad arquitectónica y tangentes que se generan. La idea es crear un espacio para divulgar los diversos proyectos en busca de nueva inspiración y de intercambio.