The work consisted of the remodeling of the office block of the company of furniture Martínez Otero. It was a labor realized in successive seemingly unconnected phases some of others that it has finished with the almost total renovation of the spaces of administration of the company: wardrobes for the workers, zones of rest, commercial and technical offices and areas of exhibition, as well as the arrangement of the exterior spaces of revenue and parking.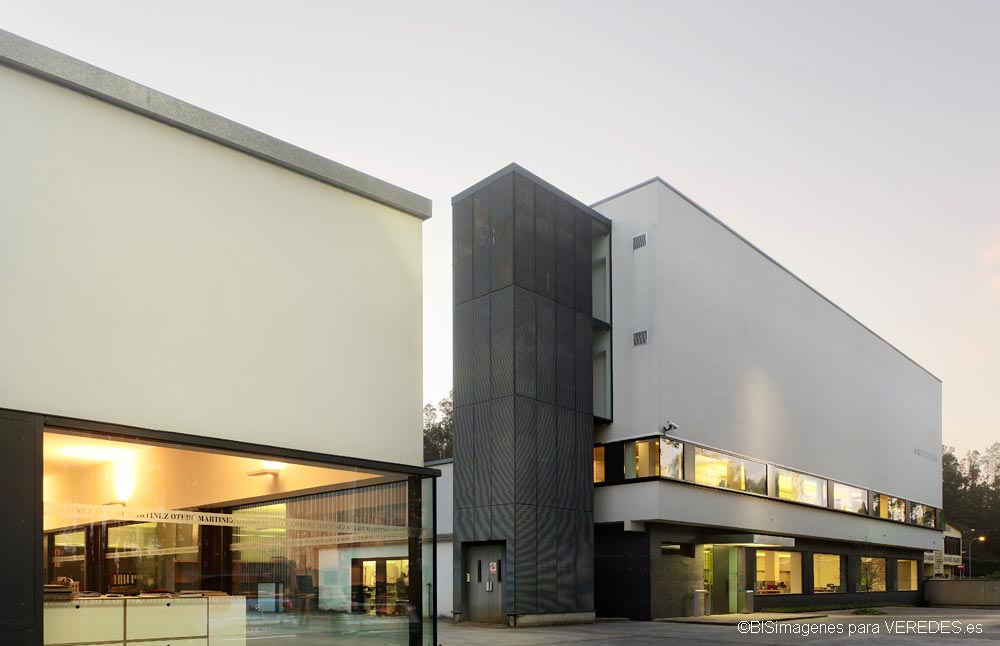 Our major determination is that the undertaken of univocal form in each of the phases could serve as learning and solution for the following still not raised phases.
This way the work began for realizing a new closing of the plot, realized with right feet of slate that used as reference to realize later the new front of the existing building; the renovation of a workshop of metalwork to turn it into a new area of wardrobes and offices of logistics, served as experience for the renovation of the exterior carpentries of the former building.
Hereby fragmentary and attentive all the work was realized up to obtaining the coherence that we believe ultimately it has.
Work: Martínez Otero Offices
Location: A Estrada. Pontevedra. Galicia. Spain
Authors: RVR Arquitectos (Alberto Redondo+José Valladares+Marcial Rodríguez)
Year: Project: 2005. Construction: 2006
Report: RVR Arquitectos
Photography: RVR Arquitectos – Héctor Santos-Díez | BISimages
Búsqueda para satisfacer el conocimiento de la actividad arquitectónica y tangentes que se generan. La idea es crear un espacio para divulgar los diversos proyectos en busca de nueva inspiración y de intercambio.