In 1976 it had the premiere "Network. An implacable world" of Sidney Lumet. The movie turned out to be visionary in several aspects. On the one hand, it was advancing already the voracity of the means to catch viewers beyond any ethical consideration. In her we can see the transition of the informative programs towards a media version of the events and of the spectacle, observing the profitability of the delirium and the extravagancy.
In the select fragment, the veteran presenter Howard Beale, in that it foresees that it will be his last appearance in the means, realizes a speech on the indignation contained of the citizens, demanding to visualize his discomfort thereby to make it tangible. The spread live message for several televisions manages to deceive the censorship. Nevertheless, and there it is where the cynical dimension of the television appears, the producers soon see that this alteration of the masses can turn out to be commercial profitable, with what they leave space the presenter in order that it continues with his angry appearances.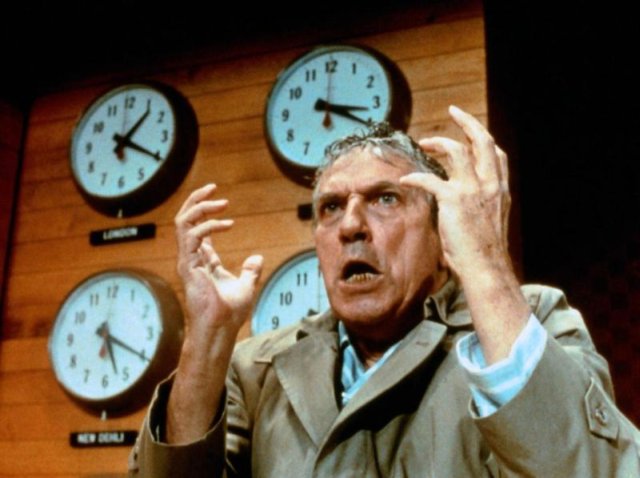 It turns out interesting to state the power of suggestion of the television way that in this case manages to canalize the ire of the citizen infuriated in a collective act expressed in the public space. A public space that is moving increasingly to a virtual scene, which Zygmunt Bauman  would name as
"the conversion of the social life in an electronic life".1
The presenter manages to recover the urban as average scene of expression, though there is felt that it is a question of the chronicle of an advanced death. The act of penetrating the limits of the home (the opening of the windows) to provide with a public dimension to the protest turns out to be eloquent. The union produced by the screen gives a jump towards the conscience of group materialized in a physical common scene. The street, in few moments, happens to be understood as a flow of shouts and echoes. The power of the media was already present in the city, waiting for Facebook and Twitter, which were still for coming.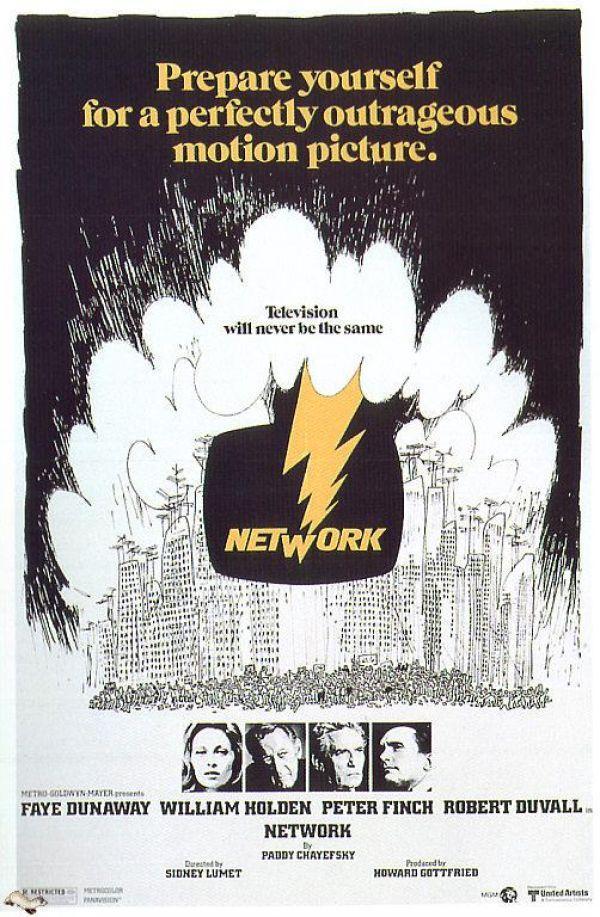 Ignacio Grávalos – Patrizia Di Monte. Architects (estonoesunsolar)
Zaragoza-Venezia. december 2016.
Notes:
1 BAUMAN, Zygmunt. Vida de consumo. Fondo de Cultura Económica. Madrid, 2007.
Ignacio Grávalos y Patrizia Di Monte fundan gravalosdimonte arquitectos en 1998, un estudio que trabaja en los diversos ámbitos de la arquitectura y del paisaje, participando en proyectos de actividad cultural, estudios de regeneración urbana, trabajos de arquitectura participativa y estudios experimentales sobre urbanismo de no conformidad. En la actualidad alternan la actividad profesional con la docente, así como la presencia en numerosos procesos de investigación en ámbito europeo.
Ignacio Grávalos es arquitecto por la ETSAB (Barcelona, 1994). Es profesor titular de Expresión Arquitectónica de la Escuela de Arquitectura de la Universidad San Jorge de Zaragoza.
Patrizia Di Monte es arquitecta por el IUAV (Venecia, 1995). En 1998 consiguió el título de máster (La Gran Escala) por la UPC y la suficiencia investigadora (tesis doctoral en curso). Ha sido arquitecta colaboradora Fund. Peggy Guggenheim en Venecia de 95-97, miembro de la comisión de cultura del COAA de 2003-06, miembro del comité cientifico Capitalidad Cultural Zaragoza 2016, profesora de Proyectos III de la Escuela de Arquitectura de la USJ de Zaragoza y actualmente es profesora de Urbanismo I. Obtienen el 1er premio concurso paseo marítimo en Torre Mileto, 1er premio concurso de ideas reforma C.O.A.A., 1er premio concurso bloque de viviendas en torre en Zaragoza, 1er premio concurso bloque de viviendas en el Canal Imperial Zaragoza, 3er premio concurso ideas internacional "Oficinas Expo 2008", adjudicatarios de numerosos concursos de estudio sobre el Casco Histórico de Zaragoza.
Creadores del programa "estonoesunosolar", iniciativa experimental de intervenciones temporales en vacíos urbanos para uso público, reconocida con 1er premio Saie Urban regeneration and development 2012, 1er premio Eurocities 2011 Participation, 1er premio Innovazione e Qualitá Urbana 2010, mención de investigación XI Bienal Española Arquitectura y Urbanismo, 2º premio SAIE Selection 10, 3er premio SMART Future Minds 2010, finalista premios FAD 2011, finalista City to City FAD awards 2012, finalista Future Cities awards 2012, ganadores convocatoria internacional "Architecture of Consequence" del NAI (ND) , obra seleccionada 6ª y 7ª Bienal Europea de Paisaje, mención XXII y XXVI premios de Arquitectura García Mercadal.
Entre sus últimas obras construidas se encuentra la escuela infantil del Casco Histórico de Zaragoza (en colaboración con S. Carroquino), que ha recibido el accésit premio Children in Scotland's Making Space Awards 2010.
Han sido arquitectos invitados a: Congreso Eurocities Culture Forum 2009, Congreso Caceres Ciudades Creativas 2009, Congreso Ciudades Creativas 2010 (Kreanta), XIX Congreso Centro Iberoamericano Desarrollo estratégico Urbano en Mérida (Méjico), Reunión Agenda 21 para la Cultura en Belo Horizonte (Brasil), Xunta de Galicia, Ayto. de Sevilla, Ayto. de Vitoria, COAC, COAG, Master Arquitectura Medioambiental y Urbanismo Sostenible PAMUS de Univ. La Salle, Universidad Internacional de Andalucia, Universidad de País Vasco, Master Progettazione Interattiva Sostenibile e Multimedialità de Roma3, Master in Paesaggistica-Unifi/AIAPP/LUS Univ. di Firenze, Univ. Di Trento, Ayto. de Turín, Ayto. De Napoles, Milano Made Expo 12, SAIE 12 Bologna, Politecnico de Milán, Cité de l' Architecture de París, DAZ de Berlín, Master Public Space Berlage Institute de Rótterdam entre otros.