" The people of the sector go four or five sites of the world every year and with the current situation he thinks very much where to go; if they choose theirs us for something it will be ". This was commenting, after wool official presentation, Manuel Meijide, the director of him I find Digital Worlds, which 6 and he will take place in To Corunna between him on July 9. In one intense program, " marry gruelling ", according to Meijide, during these days they will be able turn the last advances in digital architecture, cinema of animation, video games and special effects. In the latter paragraph, you star one of wools it will be Astrid Busser, of him London study Double Negative, and that supervised all the visual effects of Origin, wool movie led by Leonardo di Caprio and winner of an Oscar.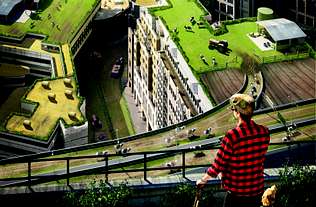 Digital architecture, special effects, animation and video games are the props of Digital Worlds | lavozdegalicia.es
[…]
Rodri García
+ article is published in lavozdegalicia.es
Búsqueda para satisfacer el conocimiento de la actividad arquitectónica y tangentes que se generan. La idea es crear un espacio para divulgar los diversos proyectos en busca de nueva inspiración y de intercambio.