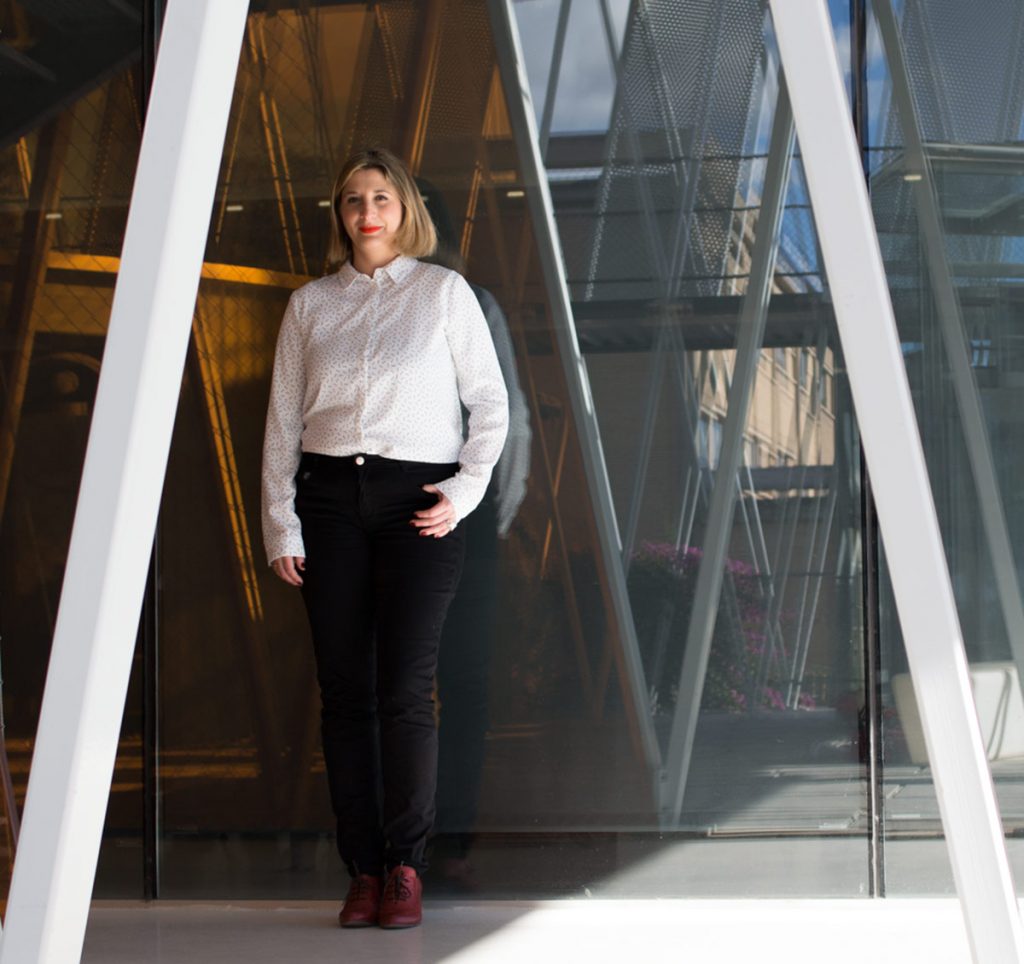 "97% of our body is a powder of stars because of it when we go away of this world, we leave a brilliant stela".
This way it prays the beginning in the beginning of Memoory's web, a project of this Monica Martínez, a "Mom architect" murciana for the ETSA of Valencia, which exists considers "transforming such a hard and inert image of the cemeteries, providing them with something with life" across the only tablets and briefs on the life of our dear beings who have left forever.
"The design, the materials and epitaphs are based on the nicest and happy experiences of his step along this world, forming the essence of his person and to realize this way a tax to the LIFE."
When it was in full creation of my professional labor and my first works, as other many companions of profession, it had to derive to other fields, thankfully in his case towards the teaching in Architecture, other one of his big passions.
Memoory, is not the first project in which Mónica embarks, it took part during these convulsed years in an enterprising project to realize seriadas but adapted totally to the user but it was not possible to advance for the economic situation of the clients and the banks, "it was not the moment or we could not come to the suitable client" tells us Mónica.
After two years of hard work, Memoory begins to give his fruits, thanks to accumulated experiencia and to the hard work.
"What is a Stela? It is a made-to-measure honoring, a new relation with the recollection."
Ado preambles we leave you with the chat supported with Mónica.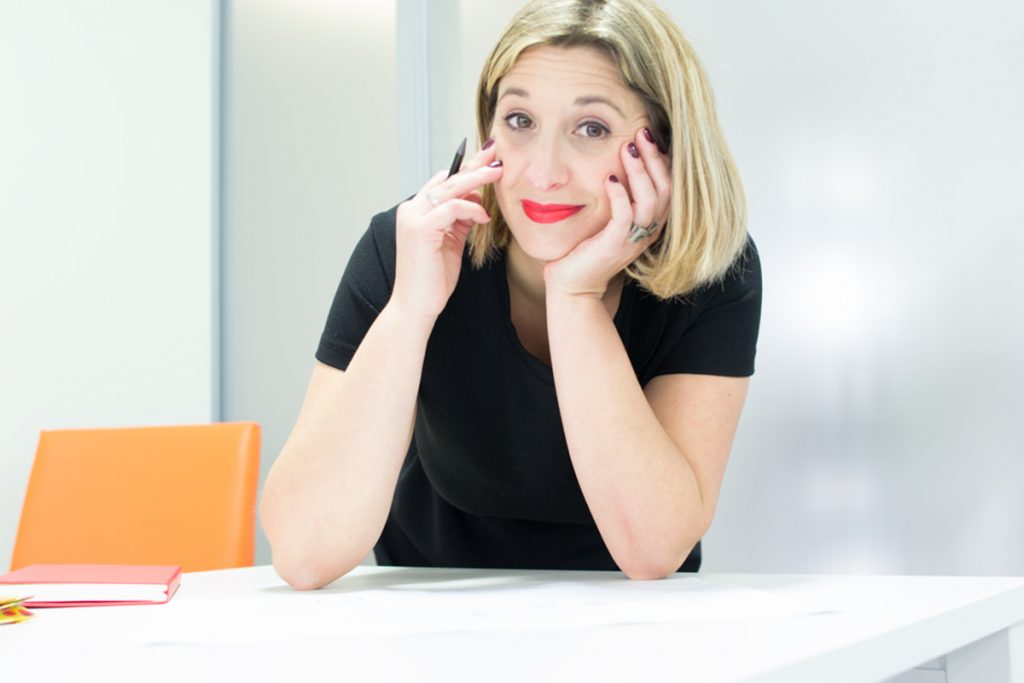 How would Mónica be defined?
Mónica is the filled with enthusiasm one of everything related to the artistic creation, from the Art in strict sense, the Design, the Mode and certainly the Architecture. I am charmed with the creative process as experience and way of life.
To move these experiences to all the aspects of my life is of the things that more they me enrich and make me enjoy.
The result will be what has to be but how it is generated is exciting.
How, when and why does Memoory arises?
It arises in September, 2016 after a personal experience one year before. I realized the design of the tablet of a relative, her it was necessary to renew and what existed around so sad, gray age…
The day of his farewell, there same in the cemetery, surrounded with colds mármoles and granites I started imagining another different tomb more adapted to his person, his tastes, his life. Something that he was imagining to satisfied him.
I designed a tree that was evoking a garden. His garden of orange trees where he was happy, the shade of the orange tree in green as symbol of the continuation of his life in our recollection. A phrase "under the shade of my orange trees" would make to him him a company forever so it did not like to be alone.
I chose a more changeable material with the passage of time that was reflecting perfectly his personality. A magic moment was generated between the family and helped us feel pacified.
Later I thought that this experience might move her to other families and decided to create this project.
¿Te encontraste con muchas dificultades? ¿Cuáles fueron las más problemáticas?
To know in advance what type of product and service you realize is fundamental but the most important thing is to know as far as possible the client who is going to want and consume these products or services, but it is the most difficult thing for me, to succeed with the needs/preferences/consumptions royal of the users.
The statistics are very nice but the reality is different. In addition, when you undertake in a closed and unknown sector, it is difficult to obtain the contacts, the alliances,… it seems that it is quite in your against but if one is sure that what it does can change the persons' feelings or make live through less dramatic experiences, it is necessary to be persevering, patient … not to get weak in the attempt because the way is not immediate.
How is the process of design, development and commercialization in Memoory?
The first step is more important that it is to catch the "essence of the person" across the storytelling that his relatives / friends count.
El primer paso es el más importante que es captar la "esencia de la persona" a través del storytelling que cuentan sus familiares/amigos.
From there these concepts they move physically forming them in an alone gesture and in the most suitable material for it or the chosen one for the clients.
As soon as it is given I dress well to the design, one accedes to an agreement and the manufacturing process and his later placement is started in the place of grave.
It is the same process that is in use for the accomplishment of a housing or major project, a previous phase preliminary design with his corresponding validation / acceptance and a following phase of execution and installation.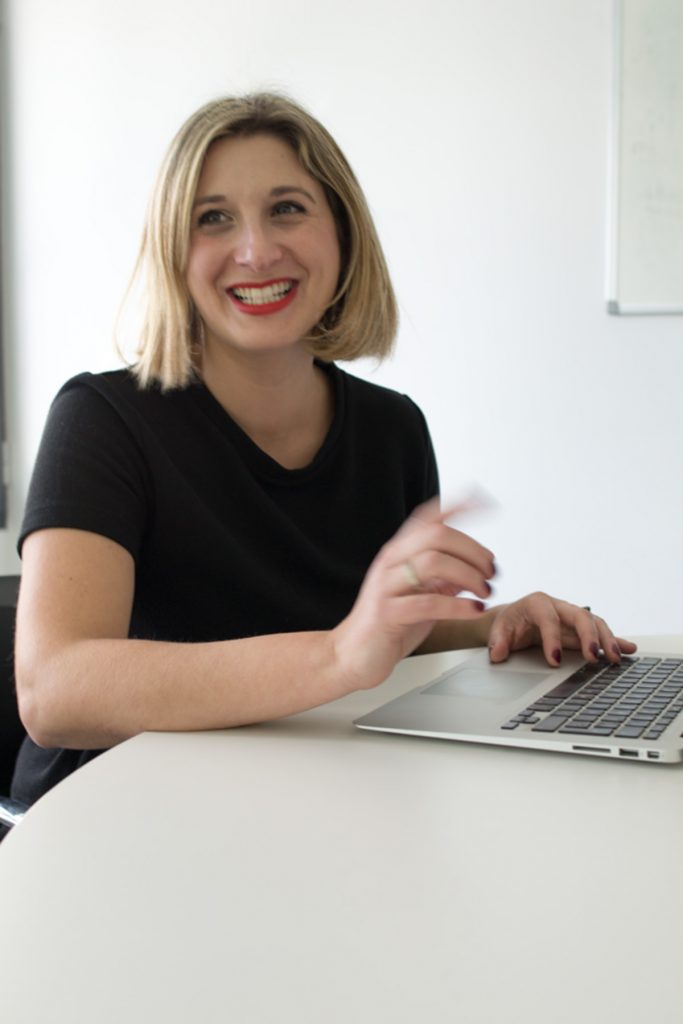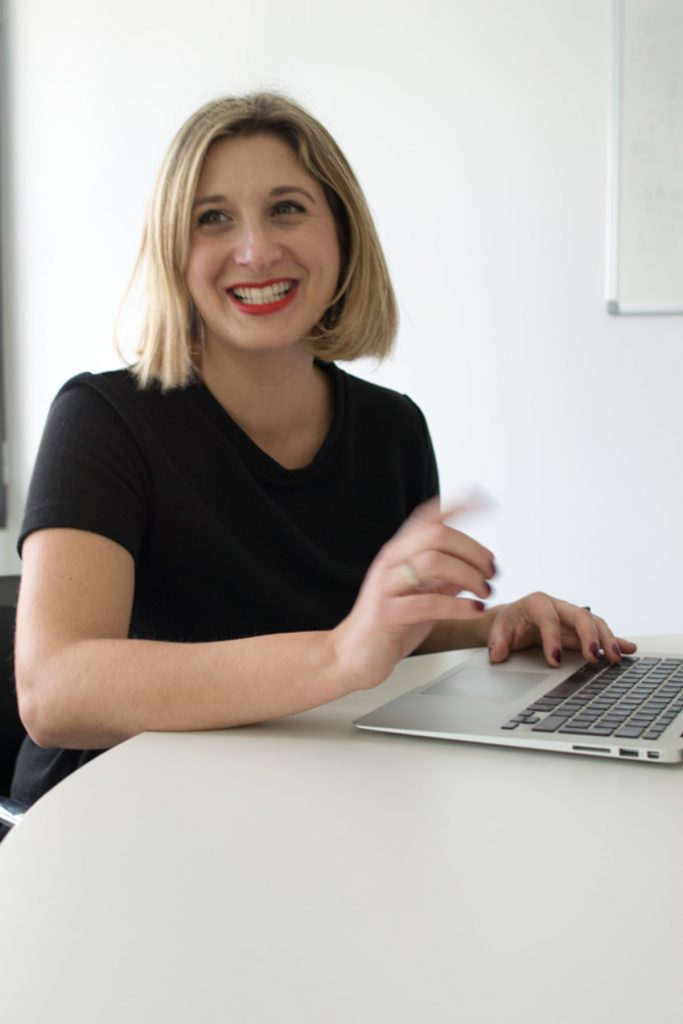 Which are your references?
We follow very closely everything what it should have to see with the business which bases tend to the circular, social economy and ecoeficiencia.
The design in this sector was rather very old, to introduce strategies of communication of other sectors as the advertising to change the perception and to try to naturalize topics that a priori look like a taboo since it is in this case.
To what clients' segment do you go? Which are the orders more defendants?
Persons who have a certain worry towards the culture and the design / art that they do not want to live through this experience as were raised by it … they want something special and only, more nice for his dear beings.
What more we are been she is a young people that they want to entrust already how they want that it is his final, how and where to deposit his remains, they insist that it should be to the memoory style.
So the next thing is to see the way of gathering this "declaration of intentions" and to include it in the service. It is what more makes us continue for forward.
How and why do you use the "new technologies"? Has "network" facilitated your labor?
The technology we use to implement the tablets; that could issue sounds or have textures or writings in braille (for persons who have physical difficulties) or in order that they remain illuminated to the late afternoon … we Are collaborating with a company *My digital legacy* * that contributes a plate with a simple technology for mobiles that direct you a digital biography of the person there deposited.
Also we are using the network on all the social ones to be writing related topics that help to spread these project to more persons and that it does not remain as anything locally.
How it is day after day in Memoory?
Nowadays we continue constant in process of formation, capture of related alliances that should contribute more services or should reaffirm the concepts of the company and the commercial labor to make it to come to the families that are happening for these moments of a more human way.
It is good to be in touch with other companies that work to see what they do well and not so well to learn. It is necessary to have a roadmap not to turn aside, but at the same time it is necessary to continue in touch with the new technologies, formations, trends etc and to adapt to the circunstancias of the clients.
If you shut in yourself in creates something sure that the following day someone already is doing and it being possible that better.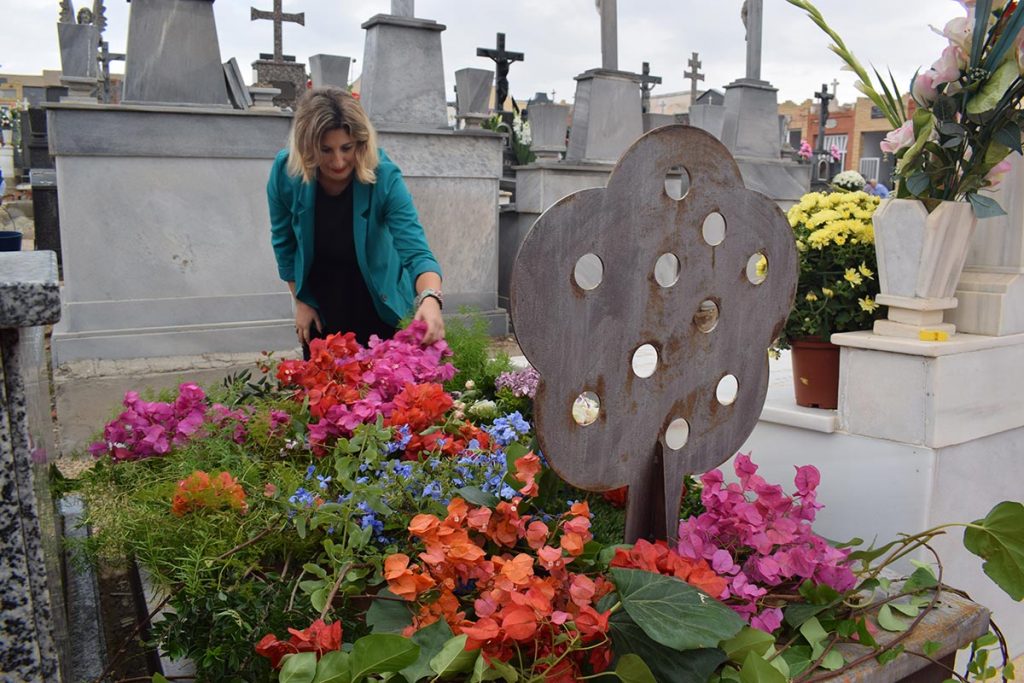 Do you arrange or complement this activity with other labors or in other fields?
I am a mom of two small children, the conciliation still is to light years of other countries for what I have to arrange, taking Memoory's reins and the upbringing of my children to equal parts. In occasions, development some project of architecture like reports or collaborations in other projects with companions of profession.
The architecture, it has opened many fronts of battle (LSP, Bologna, unemployment, labor precariousness, Spades, ETSAs, emigration, communication, etc), will not they be too much for the existing polarization inside the same one?
It is necessary to be useful of all these determining ones. There is a field heap few ones explored by the architects because we are been obstinate by the maxim "to project to construct" for saying one can develop "digital architectures" that for me yes that is to "construct" and that it are doing other professions that have less visual or global capacity that an architect might have.
How do you see the future of the architecture? And that of the profession?
One of the things that more worries me of the architecture precisely is this, that one sees as a battle because it is thought in an epoch in which the architecture at least can call this way, was in use as form of persons' enrichment that was importing for them the most minimal the architecture.
In my opinion the architecture is a great discipline that includes many fields, from the design, the aesthetics, the art, … and let's not forget such necessary humanities in these so convulsed times.
For what any architecture that goes towards the human thing and removes of the "construction of photography" (that does not misinterpret that I adore them) it will be a good way of item.
It is not an epoch of the architect "appears" and his work "appears"… if not of the architect with social responsibility. This phase damaged very much to the profession because the whole world was aspiring to it and the company took advantage of it for other ends.
What improvements you believe that they are fundamental and that they should be started of immediate form?
The formation towards the direct application of the technology in the architecture. The Internet of the things is already a reality and there will be necessary to integrate it in the buildings, not? Because the things will take the technology but the things are in a container that probably is suitable to rethink it in order that it could be intelligent and changes also with the technology.
In the University they continue creating architects as long ago, it saddens me, so when they go out the majority is going to have to create his working place from zero because the majority of the works are reinvented.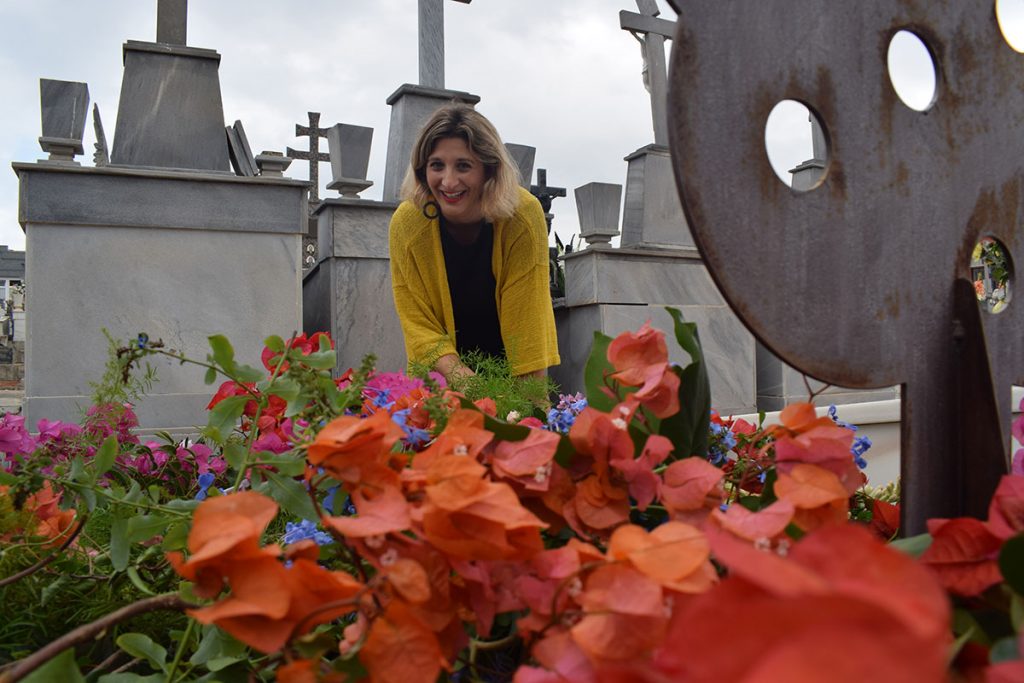 Since "enterprising" what do you think of the architects who "open and/or recover" new fields and/or approaches of the profession?
It seems to me to be marvellous because it does that they increase the possibilities of labor offers and we are valued more, not only as mere signatories who have filled the pockets.
In addition, that encourages young women that they like the architecture but they do not dare for the pessimism installed in the same one.
Does it satisfy these with the path realized till now? What projects of future do wait?
Sometimes, one does not know that way is better or that I walk to take, in my case everything happened for a personal experience … but in the bottom already it was longing and looking for other labor options. I am be very grateful for the acceptance of the project.
In the future I see myself that this takes form and with it that is more profitable, to do the a bit happier persons and to create beauty in such a dark and dramatized sector.
To finish, what would you advise the current students and future professionals of architecture?
That really choose this profession for what they could offer the same one, not as simple fact of having a work and of gaining money.
"The architecture like a way of life".
Entender la arquitectura como herramienta social, búsqueda real de la eficiencia energética y la sostenibilidad como algo intrínseco no como un plus de venta.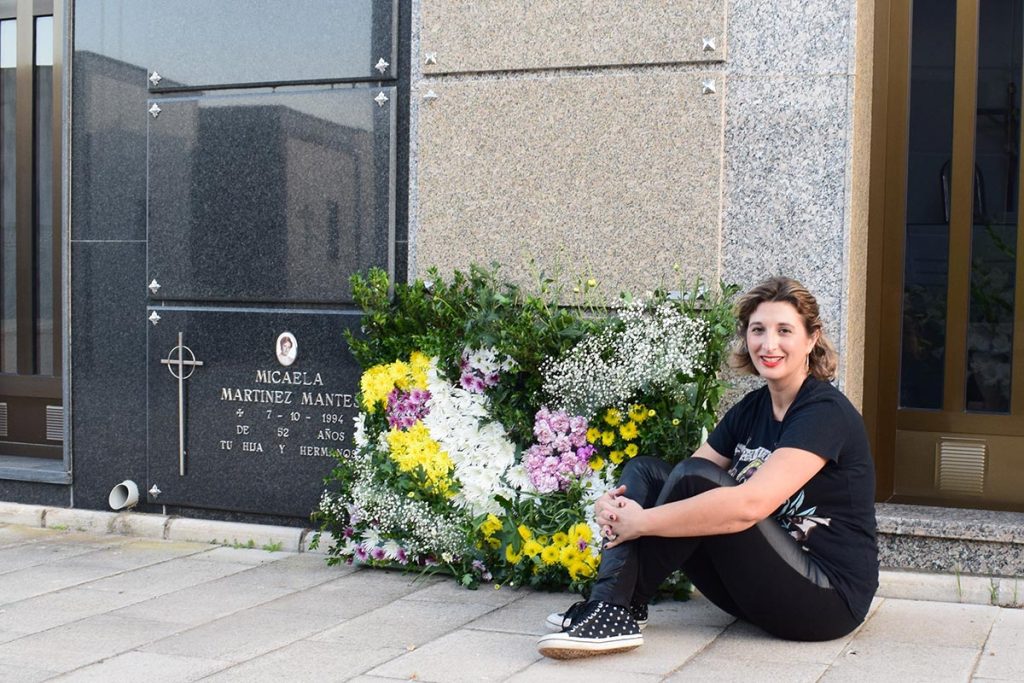 Mónica Martínez Vicente · Memoory, design of stelas 
February, 2017.
Interview realized by Ana Barreiro Blanco and Alberto Alonso Oro. To be grateful for Mónica his time and predisposition with this small space.