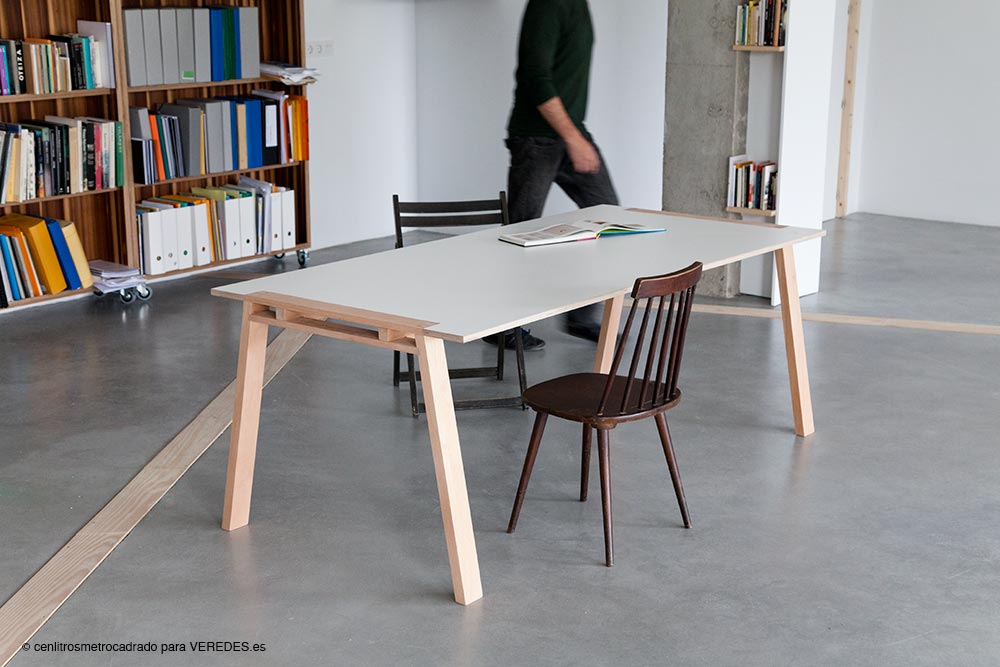 Every time it turns out to be more frequent to find professionals who develop his activity of complete or partial form from his domicile, that besides an economic saving and of time it allows a major flexibility in the organization of the activities.
This alteration in the habits of life needs also a response from other planes since they can be that of the spaces and that of the domestic equipment, demanding flexible environments, capable of adapting to the different actions that are happening throughout the day in the same place.
The traditional differentiation between domestic furniture and of office it begins not to be so clear, arising pieces capable of coexisting in different environments, both in the functional plane and in the most formal and expressive codes.
Lusi is born with the intention of uniting the warmth and proximity of the domestic furniture and the cleanliness and pragmatism of the office solutions, this vocation for shortening distances was a constant in the whole process of design.
It is constructed from a simple structure of massive wood of cedar on which a board rests plywood melamínico. The structure uses a language of worship to the material and to the trade, whereas the surface does it in a tone more sober and controlled, linked to the functionality and to the permanence.
Work: Lusi. I design and desearrollo of table
Date: September, 2015
Client: Alfonso Salgado
Design: Cenlitrosmetrocadrado and Alfonso Salgado
Production: Óscar The carpenter
Materials: Brazilian Cedar and board plywood with melamina white dull
Photography: Cenlitrosmetrocadrado
Gratefulnesses: Ameneiros Rey, estudio de arquitectura
+ cenlitrosmetrocadrado.com
Búsqueda para satisfacer el conocimiento de la actividad arquitectónica y tangentes que se generan. La idea es crear un espacio para divulgar los diversos proyectos en busca de nueva inspiración y de intercambio.