The programme of the Master carries out a rapprochement to the architecture from a biological and digital perspective. In the context of draws lines it of Genetic Architectures Investigation of the ESARQ, this graduate program provides special attention to the new architectural design digital-cybernetic and environmental ecologico-medioambiental, developing concepts as genetic and generativo, the emerging thing in the natural world and digital, bio-mimesis, bio-learning, etc. Experiencing with engines of software genetic, parametric, evolutionary processes, emerging systems, algorithms, scripting, etc. Latest technologies have given us new opportunities of production (dates data-driven production, CNC, printers 3D), which us take to architectural formulas not-standard that remember genetic principles (variation, mutation, hibridación).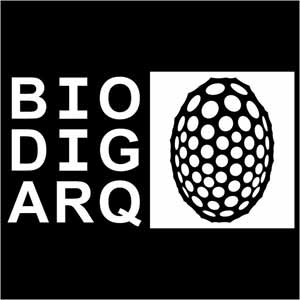 From 2000, given in English and/or Spanish. Enrollment until 30 November.
+ www.biodigitalarchitecture.com
+ www. uic.es/es//master-arquitectura-biodigital
Búsqueda para satisfacer el conocimiento de la actividad arquitectónica y tangentes que se generan. La idea es crear un espacio para divulgar los diversos proyectos en busca de nueva inspiración y de intercambio.