In Orcasitas, inside Pradolongo's park there is a ruin that stands out for his unexpected presence and for his lamentable condition. The oldest of the zone know her for the torn church. During the Civil war it suffered damages and in these moments there is fallen of badly preserved that is. The church is called Maris Stella and it was constructed between 1920 and 1930 by an architect whose identity is not known.
Before Pradolongo's park existed, inaugurated in 1983, this zone opposite to Orcasitas's Plateau, between the roads of Toledo and Andalusia, behind the clinic On October 12, it was the germ of Orcasitas's neighborhood. His settlers come from Castile-La Mancha and from Estremadura, before the absence of housings, were occupying the field and constructing there his elementary mansions. Many were employed at Villaverde's incipient nearby industries or were moving to Madrid to exercise his occupations.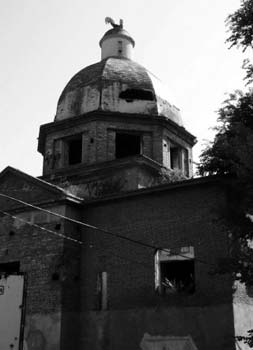 […]
Enrique Fidel
+ article is published in urbancidades.wordpress.com
Búsqueda para satisfacer el conocimiento de la actividad arquitectónica y tangentes que se generan. La idea es crear un espacio para divulgar los diversos proyectos en busca de nueva inspiración y de intercambio.