Given the need (and moral obligation) to direct the architecture to the highest standards of sustainability (read here from the set that includes the economy, society and ecology) arise new projects such as MatMap.
A platform to give a second to the discarded materials generated in the construction and created by the young architect from Alicante María Martínez Moreno. This projects arises naturally as a result of its own research that crave constructive solutions more respectful with the environment.
"The platform seeks to connect companies that have this type of materials with creative professionals capable of giving them a second life in the construction sector.
María Martínez is an architect from the University of Alicante, she is passionate about design and sustainability, she tells us that her career since the end of her career has led her tirelessly to investigate constructive solutions that are more respectful of the environment.
As a large majority of young Spanish architects had to emigrate, which served as the seed of the initiative being developed, MatMap, where they are offered construction materials from demolition, discontinued items and ecological materials.
Without preambles we leave you with the interview that we had the fortune to make a few days ago.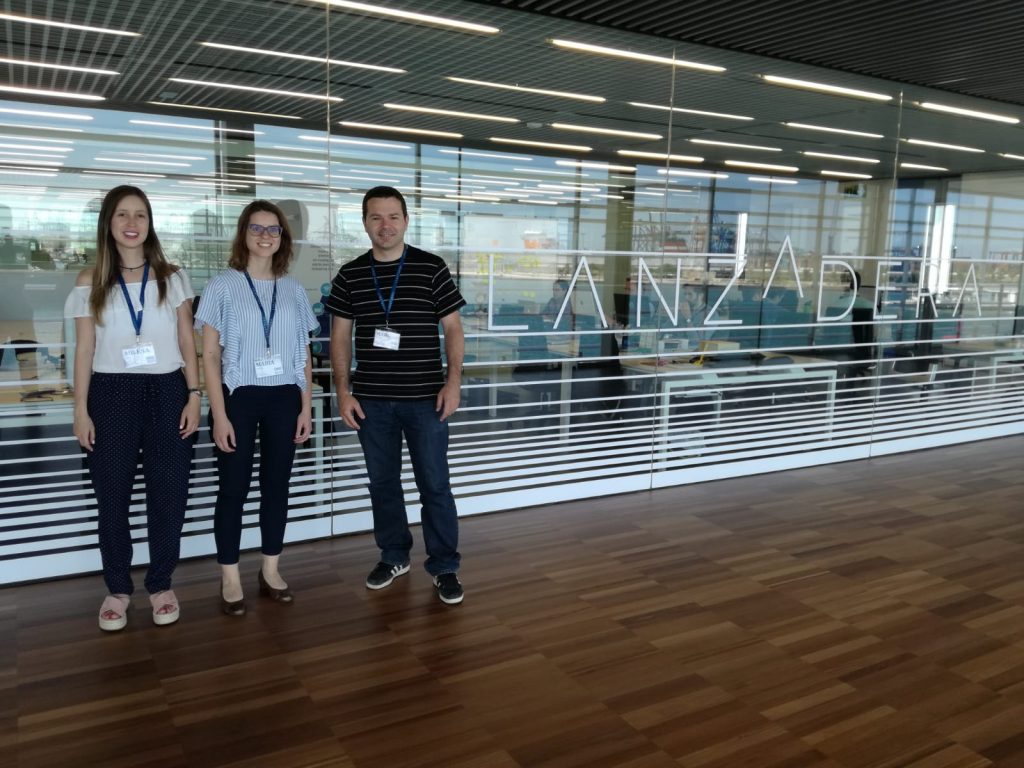 How would María Martínez Moreno define herself?
Well, the truth is that, like any other person, I am many things. If I had to highlight something, I would say that I have a deep respect for the natural environment. For me, both sustainability and the conservation of ecosystems play a key role, and this philosophy permeates every aspect of my life every day.
I am passionate about design and sustainable solutions and I also firmly believe that creativity and talent are very powerful tools for the development of innovative solutions that are low in carbon, energy efficient and that ultimately respect the environment.
How, when and why does MatMap arise? 
MatMap arises from personal concerns and professional experiences that have come together to create a company concept that aims to create a disruption in the way materials are managed in the construction sector.
On the one hand, the "upcycling" or creative reuse is a world that I have always loved, in addition to all the environmental benefits it presents, the creativity of the results fascinates me and it was difficult for me to find examples or understand how to apply these concepts in architecture.
I was lucky to go to Holland and work with Superuse studios that have been building with this concept for 20 years, I could learn how they do it and when I returned to Spain I realized that nobody was doing it here, there was a great opportunity and it seemed very necessary.
After winning the ICT business idea competition in Cyprus and entering Lanzadera in September 2017 we started to devote all our time and energy to take MatMap forward. Currently, apart from me, I have a background in architecture, the MatMap team consists of Marc Alemany who is an economist and has a master's degree in financial management and management control and Milena Arango who is pursuing a master's degree in marketing and business communication.
Did you encounter many difficulties? Which were the most problematic?
As many people will know, the construction sector is quite traditional, not very digital and masculine, not all professionals see the opportunities that digitization offers us. Therefore, getting them to change their work processes, sometimes, becomes very complicated.
In contrast, we have also found other professionals who do understand us and help us, sometimes in a disinterested way.
Another problem that we find is logistics, the price of the material is also marked by the transport to be made, working with different suppliers and palletizing systems, complicates some transactions.
How did you detect the need for this service?
Anyone who works in the sector or who has been near a work will have realized how much is thrown (especially if we talk about a demolition) in addition to the amount of volume of material that moves.
Implementing technology management systems that detect existing local materials in real time and help to commercialize them seems a good solution. We always insist that we do not need to invent anything new, using existing technology is possible.
How is the day to day in MatMap? 
No day is the same as the previous one, I love to say that every day we learn something new.
Most of our time is dedicated to managing orders and talking to our customers. Currently our processes are very manual, we think that it has to be this way to be able to empathize and discover well what our customers and our suppliers need.
We also spend time thinking about the long term, making small process improvements and attending events and doing business.
How is the process of design, development and marketing in MatMap?
Our process involves bringing together two parts:
On the one hand, the suppliers that send us all the information so that we can announce their materials in our catalog. We take care of the aesthetics of the photos and we provide all the information to the visitors of our website.
On the other hand, the client looking for materials, we offer them a personalized service helping them to find what they need and advising them when they ask us.
Have you delegated functions and focused on specific parts of MatMap?
Yes, as in any natural evolution of any business project it is normal to start delegating certain tasks. It is true that having started recently we all do almost everything. But little by little we are adopting roles and we are specializing, so that when for example there is a specific problem with a specific provider is one of us who is responsible.
What was (or will be) the critical moment once MatMap has started?
We have had and we will have some more, we think that there is always room to improve and evolve.
Perhaps our first critical moment was when we started selling and all the learning that has resulted from dealing with our customers every day.
Another of our critical moments will be when we evolve technologically, everything we have validated by working manually will start to work automatically. It seems to us a great challenge to coordinate all the agents and ensure that the processes are carried out in a semi-automatic way, but it seems to us the natural evolution of all that we propose.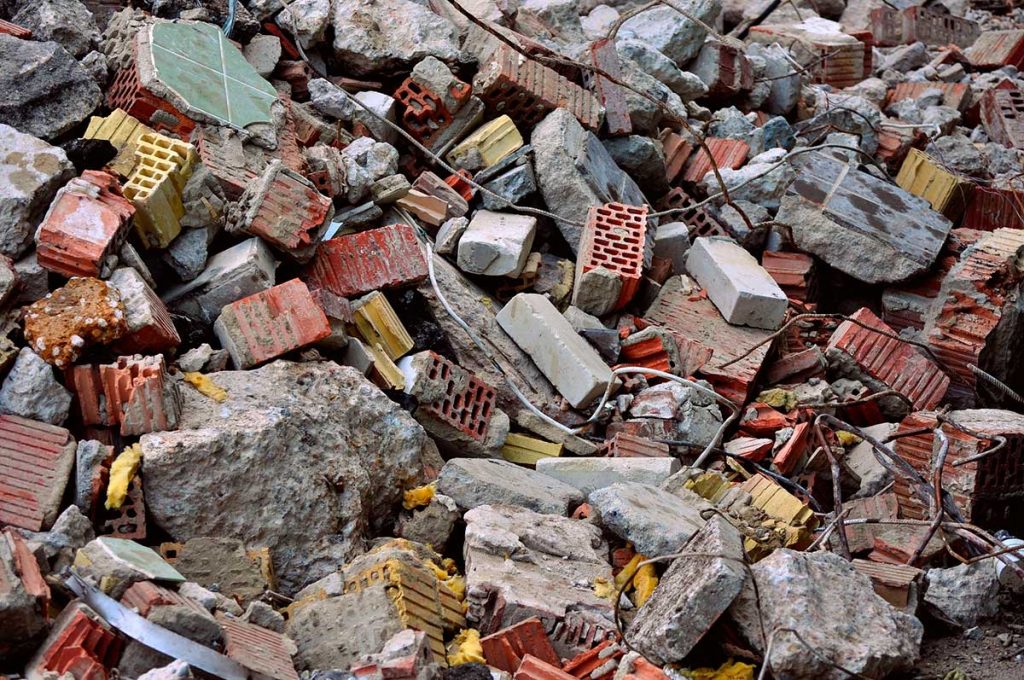 What are your references? 
Our first reference is Superuse studios and its ''harvest map'', but there are many more at a national and international level.
In Spain we have very good professionals who apply these principles, but the truth is that they do it case by case and not in a systematic way. We seek to solve this problem, our goal is to generate value for all professionals by facilitating the search and logistics of materials.
How does the MatMap service work? Which customer segment do you address?
The operation is very easy. On the one hand, we help suppliers sell the discontinued materials, recovered from demolition or ecological. In this case we work with manufacturers, distributors and demolition companies.
In the case of customers, sometimes, they have it very clear and they ask us specifically for something that we have in the catalog, after checking availability we manage the transport and deliveries. Other times the client has a need and does not know how to solve it, we advise him on what material can be adapted to his needs. Our audience is usually construction professionals: designers, architects and builders; and due to our low prices we also work with individuals.
How and for what do you use the "new technologies"? Has the "network" facilitated your work?
There are many digital tools that can make life much easier, it is true that it is difficult to learn them, but in the long run they are a great advantage. In our case, technology helps us in many aspects related to management, for example, we have a customer database where we record the status of each sales process.
In addition, the network is a fundamental part of our business, it helps us to reach more people and at the same time to remain constantly in the lives of those who follow us, showing them examples and inspiring them through how we apply our philosophy.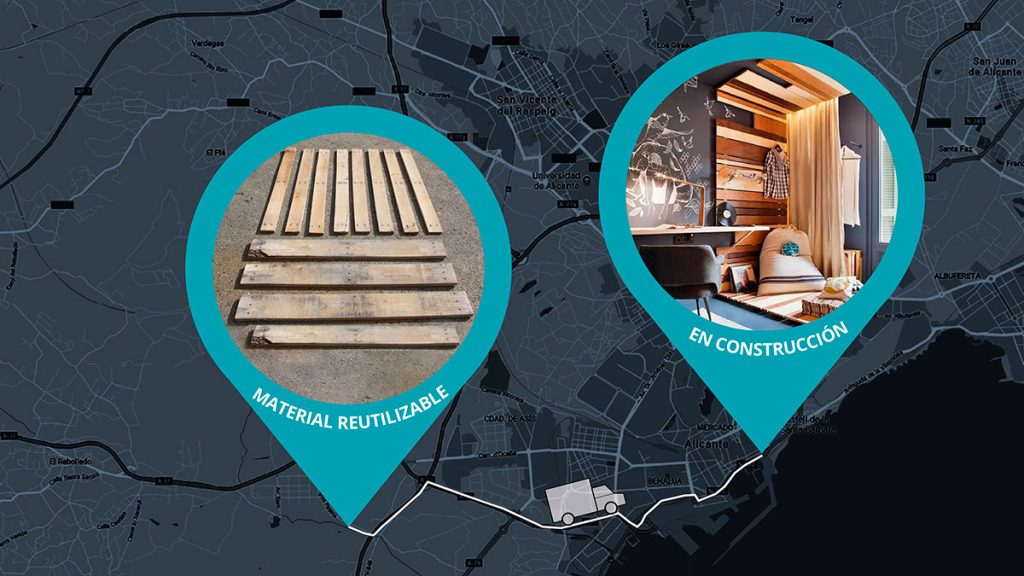 Do you combine or complement this activity with other tasks or in other fields?
Last year I did small architecture works, but I have been finishing them and now my priority is MatMap, it is an ambitious and very motivating project and I need all the energy possible to be able to get it out.
The architecture, has many battle fronts open (LSP, Bologna, unemployment, job precariousness, COAs, ETSAs, emigration, communication, etc.), will not they be too many for the existing polarization within it?
In my opinion, polarization is the natural consequence of the changes that are taking place in society and that is not only affecting architecture. One of the approaches that I think is wrong, is the vision towards us and for us from the architecture, I think that there is to look further, to be much more multidisciplinary, and to focus our work from what society needs of us as professionals.
Until we work in a clear way by and for society, beyond prestige or going out in magazines, society will not return our attention giving value to the work we do.
How do you see the future of architecture? And the one of the profession?
Well I am convinced that great changes will take place, architecture, like all our productive processes, need to change and adapt to solve social and environmental problems, which will be our great challenge for years to come.
The future of the profession will be to apply sustainability criteria to every job that is carried out. The regulations will harden more and more in terms of waste management, the recommendations from Europe already speak of a 75% recycling rate, in a system like the current one it will be very difficult to implement. The changes will come from many areas and there is much to improve!
What improvements do you think are fundamental and should be implemented immediately?
In my opinion, it is inconceivable to carry out any type of architecture or design in which sustainability criteria are not applied, in all areas, from design, materials, coordination and management of the work, our activity generates a huge impact! only in Spain 46 million tons of RCDs (demolition construction waste) are generated per year.
Technology is essential to improve processes. We have many tools available and although you have to invest time in training, in the long run you will improve the functioning of the sector.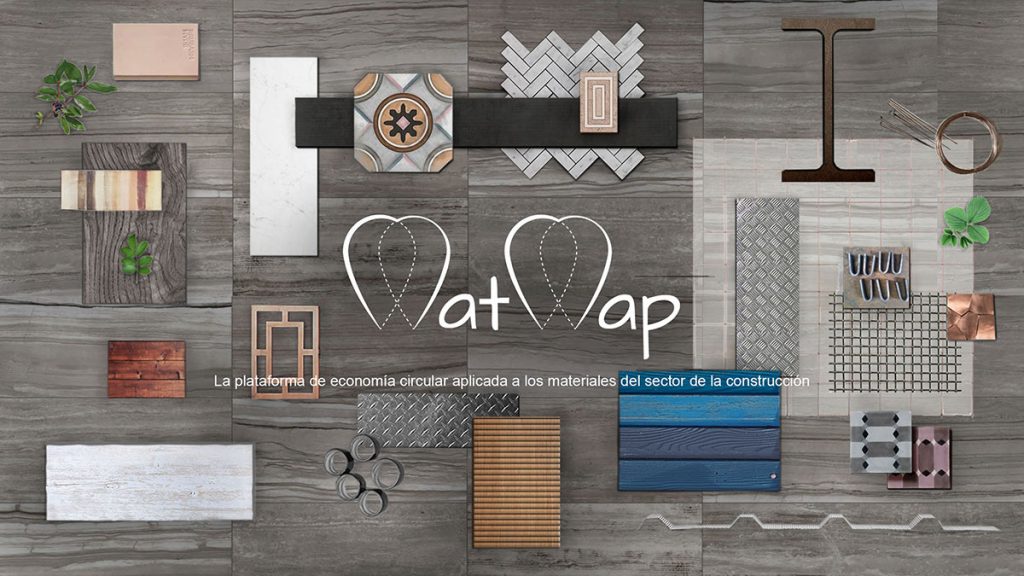 As an "entrepreneur", what do you think of architects who "open and / or recover" new fields and / or approaches to the profession?
They seem very interesting professionals, I always say that the architect is a very powerful profile when he becomes an entrepreneur, we are used to solving problems beyond the conventional and we know how to work hard. It seems to me that the world is full of opportunities to improve inside and outside of how the architect profession is traditionally understood. I love to see that there are other colleagues who try, experience and add value beyond the conventional way.
Are you happy with the trajectory made so far? What future projects do you expect?
Yes, we are very happy, we have learned a lot and every day we realize how much we still have to do and the opportunities that exist.
We are also very grateful to Lanzadera for everything that has helped us, it is being great to have your support.
For the future, we hope to give a better service every time, become experts in logistics and be the best advisors, we want to help by contributing our bit to make construction processes more sustainable.
We are aware that we are facing a great complexity, but we sincerely believe in what we do and the benefit it has for all the agents of construction and society.
To finish, what would you advise the current students and future architecture professionals?
That they investigate, that they learn, that they sign up for all the talks and events that they can, that they relate to professionals with different backgrounds and that they travel as much as possible. There is a world of possibilities and millions of challenges to solve, the failure would be not to try. But above all, I would tell them to look for their own challenge, ours is to turn everything seemingly useless into a precious resource, do you sign up?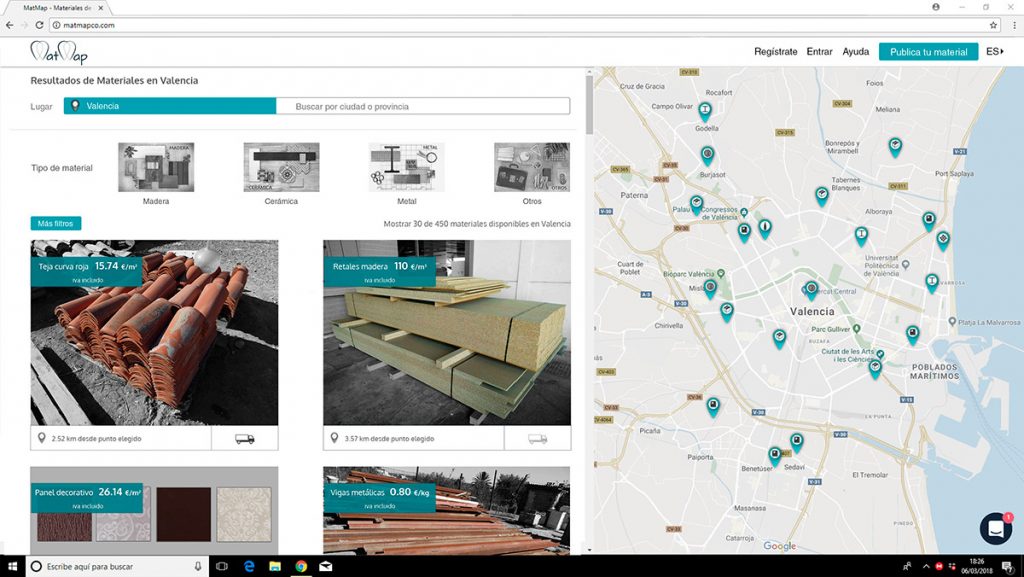 María Martínez Moreno · MatMap, building materials looking for a new life  
Julio 2018
Interview by Ana Barreiro Blanco and Alberto Alonso Oro. Thank María, Milena and Marc for their time and predisposition with this small space.