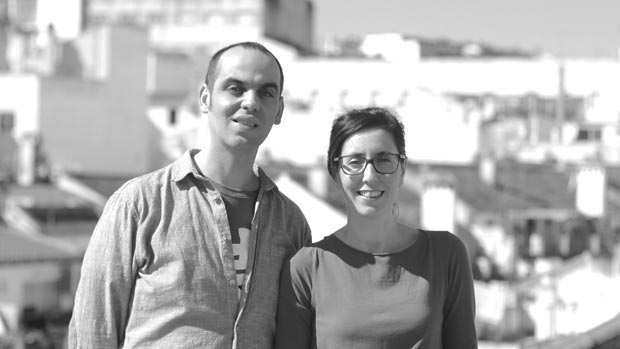 One of the values to standing out against the forums, as the IV Foro Arquia/Próxima 2014 at which we are present last October, is opportunity to know first hand new activities/projects that other companions realize and develop well of individual form or in equipment.
One of these presented and selected initiatives they were Paseos de Jane Córdoba, which exhibition was chargeable to the co-organizers Magda Sánchez and Javier Burón, , since Jane Córdoba's Walks are organized by Colaborativa.eu and the Asociación Peatonal Cordobesa A Pata in collaboration with Jane's Walk.
"Jane's Walks are a series of urban free tours, guided by persons voluntary and inspired by the ideas of the urban pensadora Jane Jacobs, that they allow to the participants to know better his environment".
This tool of civil debate, it arises in 2007 as honoring to the figure of writer and American activist Jane Jacobs, and that Madga and Javier import start in the year 2012 in the city Córdoba.
"We want to raise an alternative model for the cultural events that develop in the public space".
A model who according to his co-organizers raises a decentralization and a horizontalidad that allows to all that interested citizen to take part in the same one.
His first edition, in which one possessed 8 walks and more than 200 participants, has served to expand the model other populations. Since then it has realized more than 30 walks and summoned for more than one thousand of persons.
We leave you with the interview that we had the pleasure of fulfilling Magda and Javier.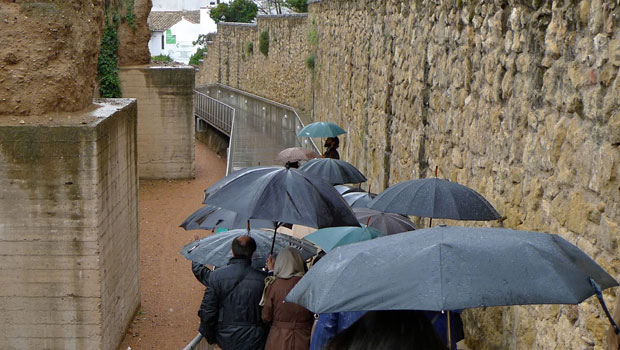 Which has been your formation and professional path before "Los Paseos de Jane Córdoba"?
Jane Córdoba's Walks one of the projects is a pro-bond that we realize from Colaborativa.eu, agency of design, technology and social action. Magda is engineer and Javi architect, previously we have been employed at traditional studies of architecture, big companies of engineering, departments of investigation at the university and cultural centers.
What did you lead to starting "Los Paseos de Jane Córdoba"? Why?
In 2010 we travel to Toronto (Canada) and we had the opportunity to know some of the friends of Jane Jacobs that they started the Jane's Walk in 2007. We are big admirers of Jane Jacobs's legacy and think that the event would work very well in Cordova. To our return we put in touch with Pedro Perez of the Pedestrian Association Cordobesa To Leg and in 2012 we celebrated the first edition.
Had you some experience before "Los Paseos de Jane Córdoba"?
Always we have been very interested for experimenting with new formats that promote the visions from out of the discipline and propitiate a major civil debate. For example, a few years ago we organize a few "graphical gatherings" in which a varied group of professionals, interested parties and activists were analyzing, with a great plane of Cordova and felt-tip pen in hand, today's news place as the peatonalización of an avenue, the illegal parcelaciones or the accessibility of the historical hull. Also we have organized activities for the reactivation of public left lots or workshops of urbanism for children and girls in colleges.
Did you meet many difficulties? Which were the most problematic?
The organization of the event in Toronto has helped us very much. From his beginning in 2007 they bet for giving a global character to the event, documenting and attending local organizers as us in the putting in march. It is true that also we have made an effort to adapt the event to the local particularities and give him a more horizontal and participative character, as well as in emphasizing in the diffusion of the legacy of Jane Jacobs, great stranger for the public native of Córdoba. Probably the major difficulty is also his principal advantage; May is the month of the official holidays in Córdoba: the holiday of the courts, the fair of May, the crosses, etc … turns out to be the whole challenge to promote a new multitudinous event from the total independence.
Are you satisfied with the reached aims?
Much! We have discovered that the whole world has a history that to share, and what better way that across a walk. Unlike other cities we not comisariamos the walks and the whole programming is based on a summons opened by what every edition is very different from the previous one and reflects of direct form the interests and worries of the natives of Cordoba. Walks to discover and, why not, to transform our city.
The first edition in 2012 possessed eight walks and more than 300 walkers. The second edition in 2013 exceeded our more optimistic expectations, Cordova turned into the third city of the world with major number of walks. More than 640 persons in 22 walks walked together along Cordova and conversed on the past, present and future of our city. In 2014 it coincided with the bridge of May and had minor abundance, ten walks and more than 300 walkers.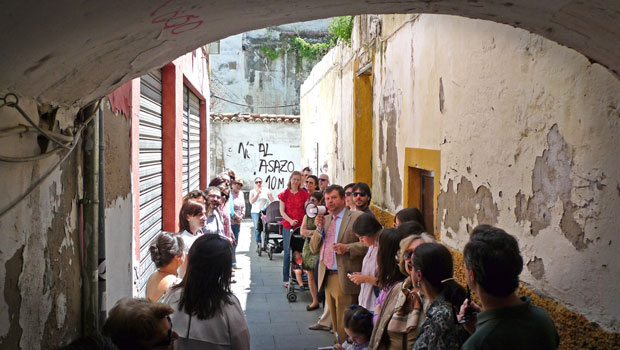 What expectations and projects of future have you for "Los Paseos de Jane Córdoba"?
We want to consolidate the event inside the wide cultural programming of Córdoba in May. For us the organization of Jane Córdoba's Walks is a long-term commitment with our city.
Are this type of initiatives profitable? Do you feel good "remunerated" by the labor that you realize?

Jane's Walks are free and so much you guide as organizers they collaborate in an altruistic way. We think that in the voluntary nature of the walks it takes root in his good reception, the whole world feels part of the festival and makes it his. The fact that they take place once a year and center in a weekend they do that the activity is bearable as for load of work and he assures his continuity every year. From the beginning of Colaborativa.eu we dedicate a part of our time when projects promote pro-bond in relation to the cities, the design and the technology.
Do you arrange or complement this activity with other labors or in other fields?
For us the projects pro-bond are a form of investigation that allows us to experiment with new ideas without the need to worry in how obtaining an economic short-term performance. After five years of activity we have verified since some of these investigations they generate commercial very interesting projects later.
For example in 2010 we realize a theoretical investigation on the qualified reactivation of public buildings left "10 Ideas for a Creative Independent Space in Córdoba". Recently it has materialized in the reactivation of a public left building located in the center of Cordova that we are going to manage and which will be destined to visualize the creative – cultural local community.
How do you see the future of this type of spreading?
To part of the value of the celebration of the festival in yes same, for us Jane Córdoba's Walks are an inexhaustible source of analysis on our city.
Also we have surprised well that the format of walk works as tool of analysis and debate. Thanks to Jane Córdoba's Walks, other groups and local associations of our city are using the urban tour in groups for the summary of information and analysis of his neighborhoods. These actions can form a part of an action plan for his improvement, campaigns of awareness or increase the knowledge of his environment.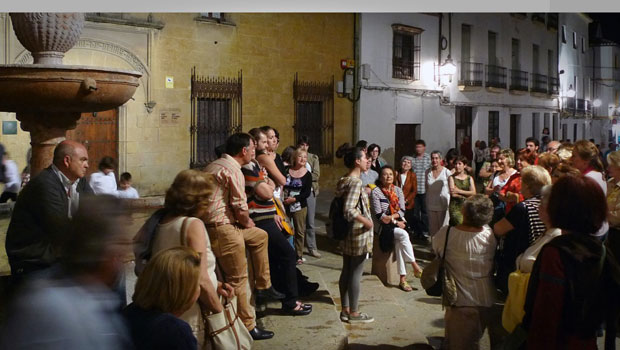 Do you think that to study Architecture has been a fundamental passport to have come to your current work?
Our current work camp is a combination of our formation as architect and engineer of software, and our professional experience in the cultural sector, the public investigation and in the private sector. To study architecture has been one more piece, so importantly as the rest of experiences that we accumulate between the two. For example, all our interest for the horizontal and collective processes that we have introduced in Jane Córdoba's Walks they are very related to the processes of collective creation that are given in the development of opened software.
Would does it encourage other architects to follow your steps? What steps do you consider that they should give? How to complete his studies? What other advices would you give them?
Not necessarily the truth, our professional path is a fruit of an interest to experiment on the field of the design and the technology supporting a commitment with our nearest environment. But especially it arises from our decision to work together combining our skills and to try to enjoy, as far as possible, every project that we carry out.
Do You think that the architects in Spain we should continue opening new routes of work to go out of the most "traditional" cabin of projecting given the current situation of the construction in our country?
(Javier) In my years of vocational training I was employed at traditional offices – building and planning – and the truth is that I it do not miss: all the processes are paralyzed, are tremendously inefficient and do not promote the innovation: from the own design to the constructive processes, happening for the commercialization and distribution, or the own diffusion of the architecture.
I think that independently of the current situation of the sector of the construction in our country new professions and opportunities are appearing concerning the architecture, if the architects we are sensitive to these changes we will be capable of forming a part of these new professional profiles.
What do you think of those that they have been going to work abroad?
We themselves went away to working to Ireland ten years ago and thanks to it we have established a strong professional link with this country: Javier gives lessons in the school of architecture of the university of Limerick and Colaborativa.eu develops some of his commercial projects in Ireland. For us the experience has been really positive and makes us possible to develop our work in Córdoba with more freedom, though also it is true that the current situation is different well from 2005 and the opportunities now are much more limited.
How do you see the future of the profession?
As we were commenting previously, we see the most interesting future for those professionals who are sensitive to the big social, economic and technological changes that happen at present. For example, the new technologies of digital manufacture are revolutionizing the way in it is designed and constructs in other sectors. Sooner or later they will start being in use of form generalized in the sector of the construction also it is going to be really interesting!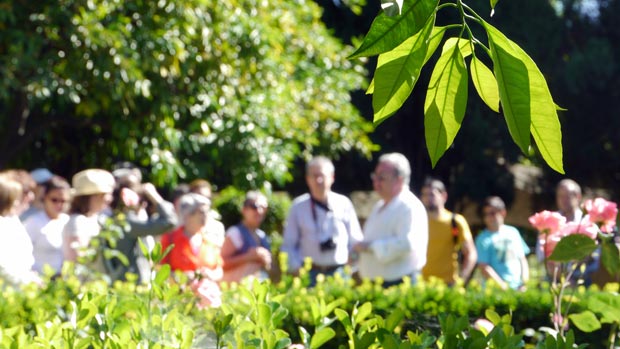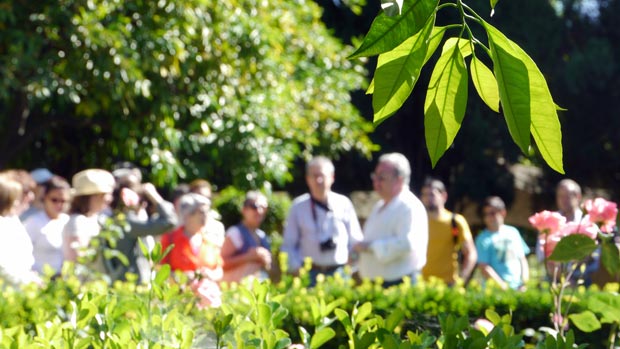 Magda Sánchez – Javier Burón (Colaborativa.eu) · Didactics and spreading | Los Paseos de Jane Córdoba
April 2015
Interview realized by Ana Barreiro Blanco and Alberto Alonso Oro. To be grateful for Magda and Javier his time and his predisposition with this space.