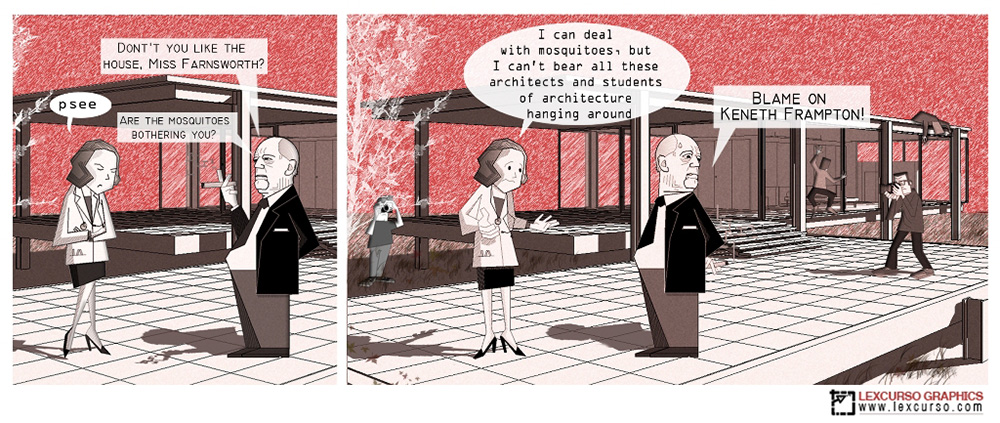 With this cartoon, Mad Architects: Mies versus Farnsworth, it begins and probably it finishes a series that enough time ago I began but that did not see the light till now.
There did not happen the critical, lucid, humorous and ironic rasero that characterizes me (if I do not say it to myself …) and unless some magazine, web etc, pays me for doing them, I think that at the moment the thing goes aquedar this way.
It yes, I continue with the serious Architects vintage, they do not lose it. Soon, more too old architects.
Lexcursó, architect and ilustrator.
Barcelona, february 2013