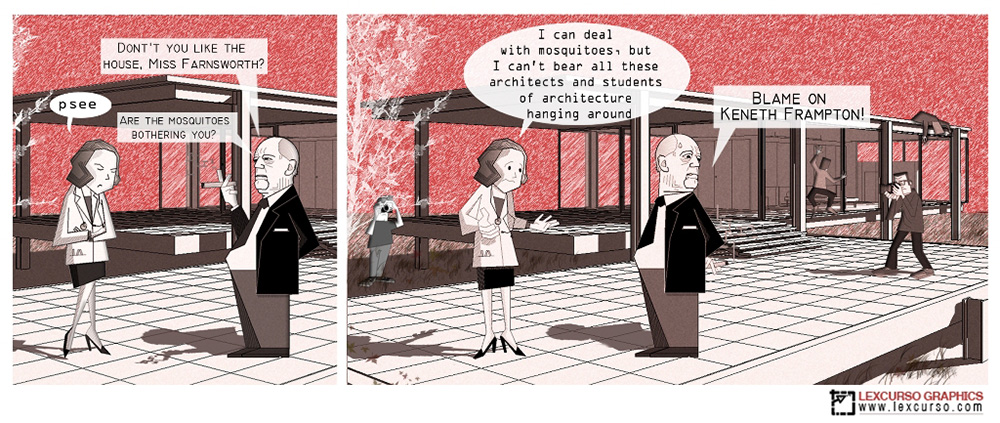 With this cartoon, Mad Architects: Mies versus Farnsworth, it begins and probably it finishes a series that enough time ago I began but that did not see the light till now.
There did not happen the critical, lucid, humorous and ironic rasero that characterizes me (if I do not say it to myself …) and unless some magazine, web etc, pays me for doing them, I think that at the moment the thing goes aquedar this way.
It yes, I continue with the serious Architects vintage, they do not lose it. Soon, more too old architects.
Lexcursó, architect and ilustrator.
Barcelona, february 2013
Lexcursó proviene de la palabra "escurçó" que significa, en una de sus acepciones, "Persona maligna/ "llengua d'escurçó" Persona maldiciente, que mal habla traicioneramente.
Lexcursó es un arquitecto mediocre venido a menos que piensa que la única manera de encontrar trabajo es que lo voten como decano o similar. Pasa el tiempo recluido en un despacho sórdido dibujando tiras cómicas sobre su miserable vida como arquitecto pensando que algún día ganará algún dinero con ello, principalmente si deja de dibujar.