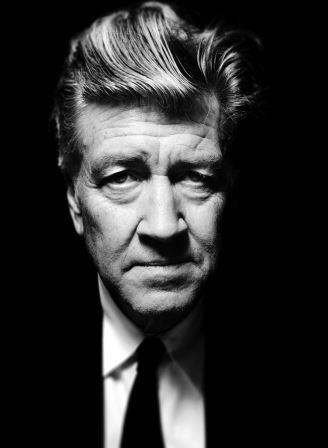 A few months ago I published a post on the relation between the filmmaker David Lynch and the architect Lloyd Wright, and last different year about Billy Wilder and the Eames. Now the relation is between Lynch and the above mentioned.
In the interview of 1997, which it was mentioning in the post before mentioned, Kathrin Spohr was asking him on what it was estimating more of the Eames and the director was answering:
«The design I love Ray and Charles Eames, yes».

«All his work?»
he asks him, and Lynch answers:
«Yes, I like his designs»
and when Spohr says to him if it managed to know them, the director answers:
«I had lunch with Charles Eames. It came to the American Film Institute in 1970 or 71. There was a lunch with all the students and I sat down in his table. She was one of the biggest and intelligent persons that I have known. It was so pure, a species of happy person, someone as a child, enjoying the life. The person's class that you like at once».
After other questions Spohr he says to Lynch that in Europe the work of the Eames is more admired that in the United States and him he asks if it knows why, Lynch answers him
«Because the Europeans estimate the thinnest things».
Spohr is useful to inquire if he likes the German design and Lynch answers
«Yes. The German design usually is very pure, and slightly dense, and solid and functional. And this they are exactly the characteristics that I like».
The interviewer says to him:
«In other words, do you like the technical aspects of the German design?»
and he answers:
«Not, in many cases the aspect and the materials. The Germans are known by a very good and like that workforce if the thing is constructed, you know that it is going to work. It is sure».
Lynch defrauds, not neither in his movies, nor in his opinions.
Jorge Gorostiza, architect.
Author of the blog Arquitectura+Cine+Ciudad
Santa Cruz de Tenerife, august 2015
Doctor arquitecto, proyecta y construye edificios y desarrolla trabajos de urbanismo. Desde 1990, publica numerosos artículos sobre cine y arquitectura en medios de su localidad, revistas como Nosferatu, Nickleodeon, Academia, Lateral, Cahiers du Cinema… y en varios volúmenes colectivos. Entre el 2000 y el 2005 dirige la Filmoteca Canaria. Imparte conferencias sobre arquitectura y cine en instituciones como el CAAM en Gran Canaria, la UIMP, el CENDEAC en Murcia, INCUNA en Gijón, Fundación Telefónica, la ETS de Arquitectura y el CCCB de Barcelona, las ETS de Arquitectura de La Coruña, Sevilla, Valencia y SEU madrileña, La Ciudad de la Luz en Alicante, la UNED en Pamplona, en varios colegios de arquitectos, así como en las universidades del País Vasco, Gerona, Valladolid, Málaga, Granada, SEK en Segovia y CEES de Madrid. Jurado en varios festivales cinematográficos, como los de Alcalá de Henares (2001), San Sebastián (2002), Sitges (2003), Las Palmas (2005) y Documentamadrid (2005), y comisario de las exposiciones Constructores de quimeras. (Centro Conde Duque, Madrid, 1999) y La arquitectura de los sueños (Capilla del Oidor, Alcalá de Henares, 2001).
He publicado bastantes libros y muchos artículos, he impartido conferencias, he sido comisario de exposiciones y jurado en muchísmos festivales. Si quieren saber más no duden en consultar mi blog ARQUITECTURA + CINE + CIUDAD.