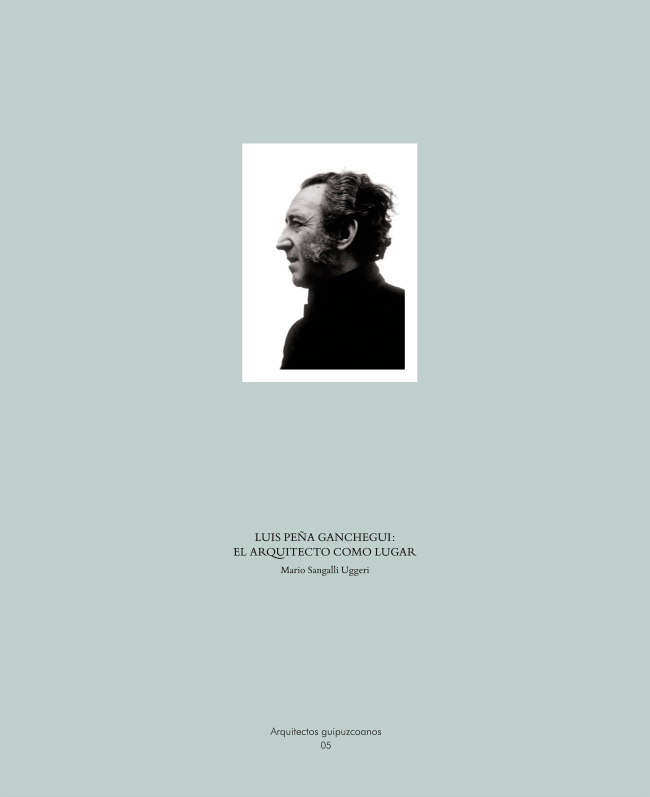 In this monograph the author gathers the keys that allow to reveal Luis Peña Ganchegui's work from a new perspective. It does not consider to do so much a critical tour for all his professional path, but rather expose how his life comes together with his work to discover the reasons that led him to taking decisions on the projects.
A line of investigation to that it tunes to the perfection with Luis Peña Ganchegui's motto: The project like thesis, under which it channelled his educational activity and used as argument for the professional investigation. An attitude that it was placing in tuning in with the paradigm with which the modernity was conceiving the creator, a subject that plots his own identity combining life and work.
In this respect, the book does not try to cross all his work but only that temporary period in which the architect is formed, up to coming to the moment in which his professional maturity is consolidated by the Plaza of the Tennis. A project in which there is synthesized all the experience accumulated by Luis Peña on one of the preferential topics in his work, the contraposition of the concepts I surround and place, and that mentions the subtitle of the book: The architect like place.
About the author.
Mario Sangalli Uggeri is an architect for the Technical School of Architecture of Barcelona and from 2013 Doctor in Architecture for the Technical School of Architecture of Donostia's UPV/EHU. He is a co-founder of the study of architecture Rock Ganchegui and Partners where he exercises his professional activity. From 1997 he is an associate teacher of Projects in the Technical Top School of Architecture of San Sebastian.
This book has been edited by the Delegation in Gipuzkoa of the COAVN inside the collection From Guipuzcoa Architects, with the participation of Gipuzkoa's Statutory Deputation and Archivo Peña Ganchegui.
Búsqueda para satisfacer el conocimiento de la actividad arquitectónica y tangentes que se generan. La idea es crear un espacio para divulgar los diversos proyectos en busca de nueva inspiración y de intercambio.