We begin the year in the section marks with beacons chatting with Luis Lope de Toledo, architect for the Technical Top School of Architecture of Madrid (ETSAM) and creator in twitter about the hashtag #JuevesDeArquitectura in that every week hundreds of users, between whom we include ourselves, share across this social network different architectural works from different approaches and worries.
A priori it might be an initiative more focused for architects, but it has managed to hook numerous users non-architects who show and contribute his point of view, which they confront in very interesting threads.
"To project looks alike greatly to writing: we are capable of creating places that do not exist using only our mind and the ink that goes out of the fountain-pen." 
Because of it for years he shares the architectural activity with the writing, collaborating with diverse means as El País newspaper or Jot Down Magazine, contributing his personal point of view in different realized trips or writings related to the world of the architecture.
Ado we them leave preambles with the interview! We hope that they enjoy!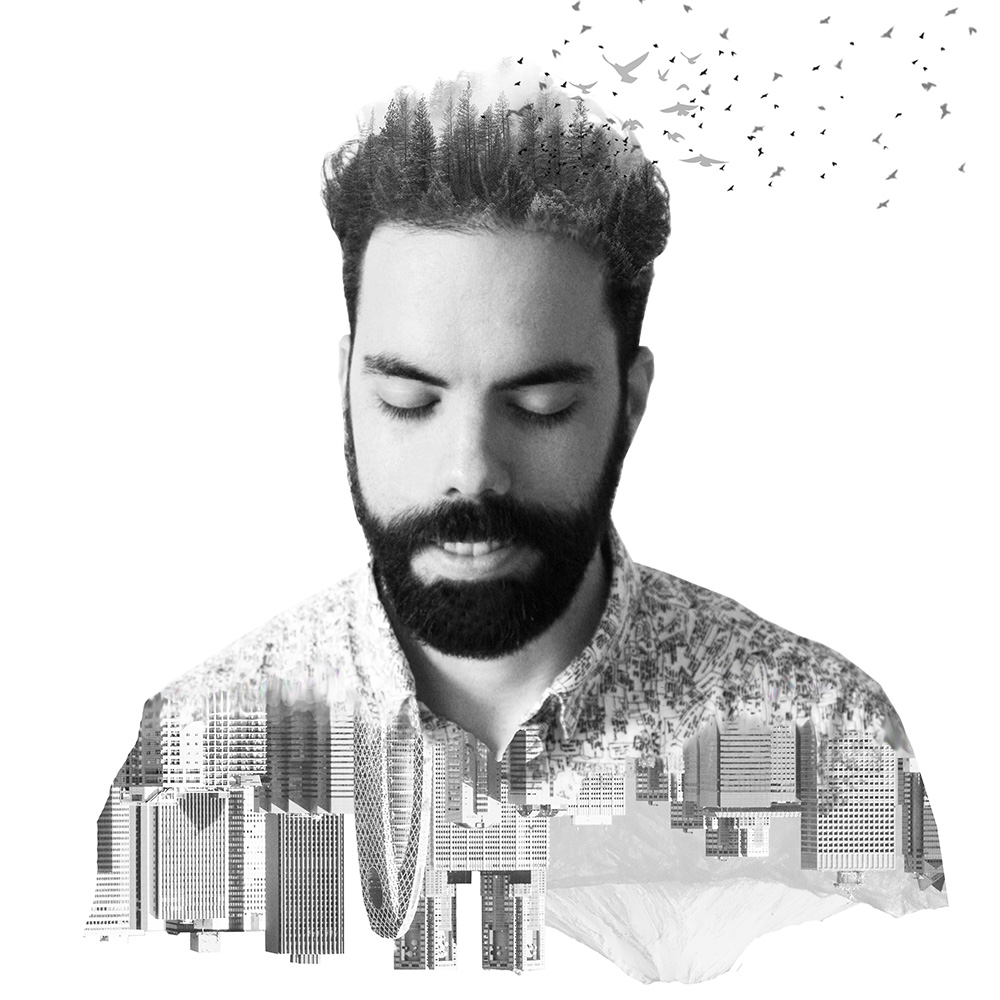 How would Lope of Toledo be defined?
The question of the million. I have never known how to do it, so I suppose that it itself counts as definition. It might be said that I am someone at whom it likes to look for the window of his coach and see how they change the landscapes along the trip. And observe the people who is raised on his station, it remains to your side until you come to your destination or stoops the train before time.
I think that each of them has something that you to contribute, if you are capable of finding it.
Which has been your formation and professional path?
When I went out of the college I had a brief romance with the computer science, but both we realized that that one was not working. She was asking myself more than she could give him and I in this moment was not prepared for serious relations. After happening for two schools of architecture, I finished my studies in the Technical University of Madrid, completely in love with my profession. Though my formation like architect already had begun very much before without me to know it: I discovered that of small, the bathroom of house that more it was using was the only one that had window and natural lighting.
As for my professional path, I have happened for numerous works that did not have anything to see with the architecture (or rather they happened over me) until I began to collaborate with some study. In 2013 I went out of Spain with target Japan to work with the architect Riken Yamamoto, where it changed my conception of the space. It and 20 square meters of apartment in which we manage to live up to 4 persons, I suppose that they helped.
What did lead you to reconciling the architect's labor with that of writer? Why to arrange them?
The certain thing is that always I have liked to write, since I have been capable of supporting a pencil without eating up the rubber. I suppose that it is one of these thorns that I have taken fixed since I decided to study architecture, without realizing that both could fit perfectly.
In Japan my mind was opened creativamente speaking, and I had the sensation that everything what he was learning had to share it somehow. I began to write this way articles for 'El País' related to the Japanese culture and the experiences through that it was living there, simultaneously that I published for 'Jot Down' other texts of architectural character. To arrange these two disciplines was served the architecture to make to come to a not specialized public so that they were capable of understanding it without getting lost for the way with less relevant technical details.
Do you think that to study Architecture has been a fundamental passport to have come to your current work?
If it had continued frying potatoes Deluxe in the McDonald's he would say to you that not, but it is inevitable. Nowadays I am lucky to live thanks to the work that I recover as architect and, bearing in mind how the things are, it is very of being grateful.
I do not have the minor idea wherefrom I will finish in a few years, but I think that every step that you give serves you to guarantee much more the area on that you tread.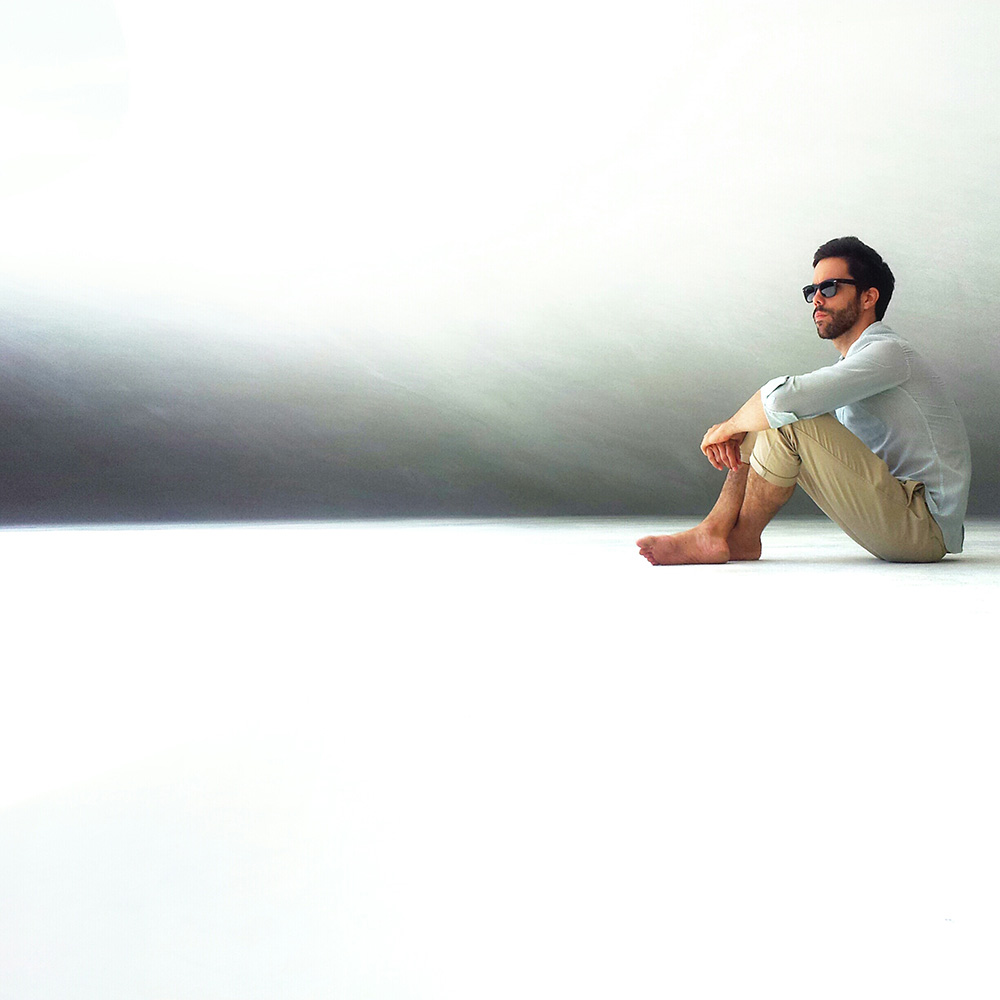 What did move him to create the hashtag #JuevesDeArquitectura 3 years ago?
I entered Twitter as the whole world, without knowing well how it was working and leaving it a few months later. With the passage of time I understood the potential that had as tool of communication and thought of sharing with the people who was following me, one of the pieces that I take inside.
At least in our country, 90 % of built-up projects answers to the interest of certain promoters to prosper thanks to the real-estate investment, instead of giving response to a series of inhabitable needs that change with every user. Said differently, in Spain it is constructed to gain money, not in order that the people enjoy really his housing.
Thanks to them #JuevesDeArquitectura could teach that life exists beyond the blocks of brick and concrete in which all of us live almost.
Has it reached the principal aims of this initiative?
When I began with the label my principal aim it was of turning into rich and famous someone, and not to return to have to get up early nevermore. In spite of not having achieved it, every day more people take part in the initiative and are on many Thursdays in which he slips past inside the Trending Topics of our country. Still I surprise that something that began in a most innocent way could contribute a granite of culture to a social network so saturated of joke and political critique.
Does he think that to have gone out in a general way it favors to the diffusion of the architecture?
With the architects a very curious thing happens. Surely due to our formation, we consume a great quantity of divulgative material specialized and dedicated to our profession. The great majority of we, overcoat in his university period, is to so much of the works that are created and possesses a great quantity of references at the moment of projecting.
But when you speak with anyone foreign to our occupation, you discover that they know very little on architecture. And the little that comes to his ears, it is not precisely good news. Ultimately you realize that we are we through those that we live inside a bubble, with famous that are not for the average spectator and with a consumption of educational completely different material.
I think that a "emptiness" exists as for diffusion of the architecture for the general public, in spite of the fact that great beech people been interested in this discipline.
To date of today what valuation can it do to us of them #JuevesDeArquitectura?
For it me is positive. Fodder that to teach different projects and of quality, though it is in a very ingenuous way with two or three photos and some plane, serves to generate interest in whom this type of art has been always a great stranger. Evidently the processes are much more complex and though they have had face a series of previous variables as location, program or materiality, the visualization of the finished work can incite that more information about the same one should be looked.
How will they evolve #JuevesDeArquitectura?
I don't know. It is very complicated to predict the future and more in what concerns the world of the technology.
Twitter is a social network that can have disappeared of here to two years, or to evolve and to continue a lot of time with us. It depends on so many factors that it has to be a quebradero of head for his own creators.
To me what I am interested is the concept. The aptitude to spread architecture of a pleasant way to whom they her do not manage to understand or even to manage to connect people with the same interests inside the sector. And in this sense yes that it can be said that it has worked fully.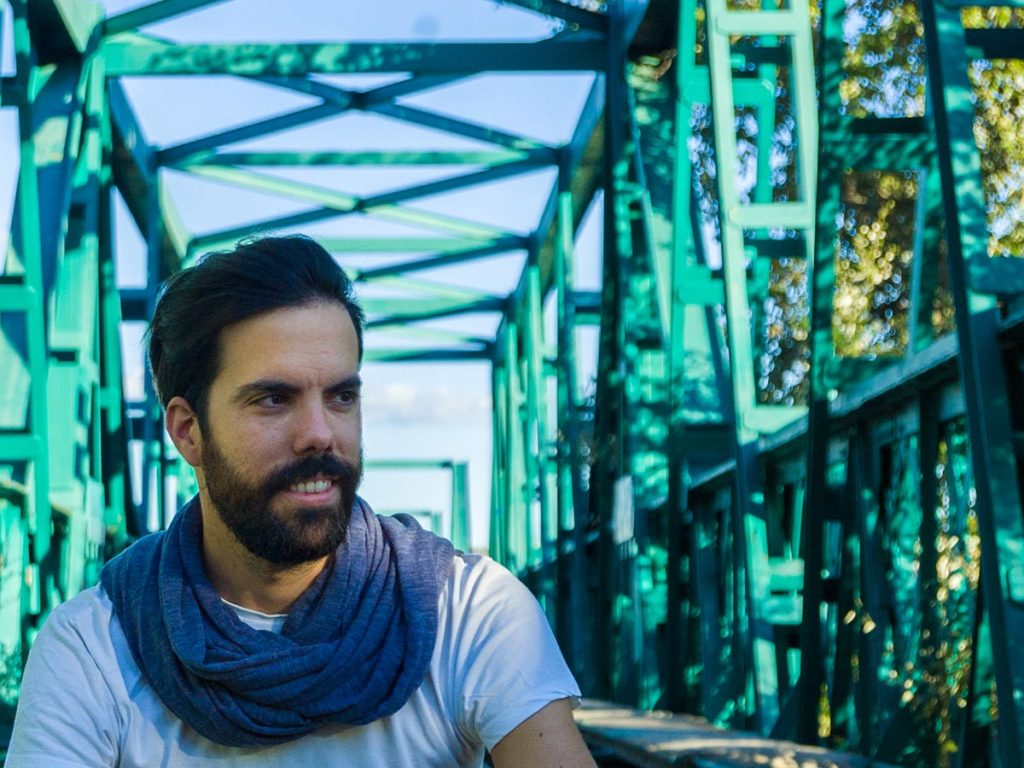 The architecture, it has opened many fronts of battle (LSP, Bologna, unemployment, labor precariousness, Spades, ETSAs, emigration, communication, etc), will not they be too much for the existing polarization inside the same one?
The principal problem is that we us are loading the architecture the own architects. It includes many actions, from not being able to defend our rights up to accepting any work for four hard, because we do not have another best thing that to do. A technical profession that transports so many civil responsibilities should turn rewarded of certain way, and it gives the sensation that as the years happen, we move back in all these aspects.
How does it see the future of the architecture? And that of the profession?
I like to think that the architecture must belong to those who more need it. This means to be employed at places devastated by catastrophes, at populations where his inhabitants have lost his housing and they do not also have where to go. Also it means to seek for new methods of financing or to attend to models of growth stimulated by mike drive inside the social and economic fabric of the affected population, which implies a direct collaboration of the architecture with other disciplines.
It seems that the trend of the latter years is it of rewarding the work of the architects who have dedicated great part of his time in this type of collaborative actions, resigning high fees so as to contribute his small grain of sand to regions that they need from his work and cannot allow pay it.
After his own experience, what does think of those that they have been going to work abroad?
To go out of your country is absolutely advisable.
Not only it serves you to learn of another culture, to know people or to go out of your zone of comfort. Also it is necessary to see the things with another perspective and to estimate what we have here. To work abroad helps yourself unroll in an environment that is not yours and to adapt to all the disadvantages which you were not possessing in a beginning.
And the most important thing of everything, it serves you to know yourself you itself and to discover that you are a different person that you had never imagined.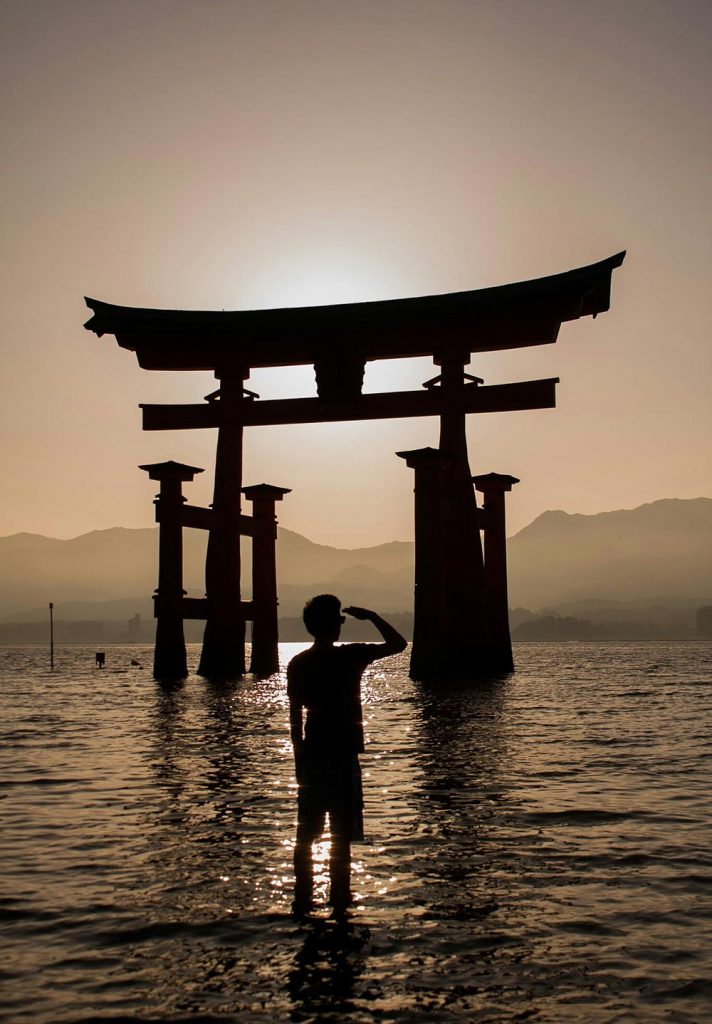 What does think of the architects who undertake in new fields?
Fredy Masad explains it very well. The current circumstances do not allow the same development of the profession that existed 15 years ago, but the difficulties we must transform them into opportunities. We have a very polyvalent profile and there exist branches (many of them even without developing) in that with another approach and certain restructuring they would receive us with the opened arms. Every time it is more frequent find architects dedicated to the cinema, the programming of video games or the world online …
Why be limits to marked?
Is it satisfied with his professional path? What projects of future do wait?
This question would have to answer it in twenty years. Just now I have just gone out of the shell, and still I still have very much ahead to begin to fly. It is necessary to stop the career with many desire, overcoat learning of everything what surrounds you.
I have a personal project in mind for the one that I am preparing for me, since certain domain of a technology needs that I do not control the sufficient thing and think that it can work. It is related to this idea that I have of the architecture making come to a major public, following the line of #JuevesDeArquitectura. My plan is to give him launch throughout this year, though still there are many doubts in my head that I expect to be solving as soon as possible. I promise to keep you informed.
To finish, what would him advise the current students and future professionals of architecture?
The first thing of everything, that they enjoy the career.
It exists a trend generalized to thinking that already it will be enjoyed once has the title, and it looks like to me a mistake. The university is a perfect period one itself to be known, to explore your skills and to discover towards where you want to focus your professional path. It is true that with so many delivery, examination and practice time does not stay for anything any more, but probably it is necessary to rethink somehow the formation that we receive.
And finally, that devote themselves what more fills them. Our profession happens for an almost obliged recycling, from the institutions up to the methods of education; that seem to be anchored in a company of hundred years ago and have evolved very little or at all.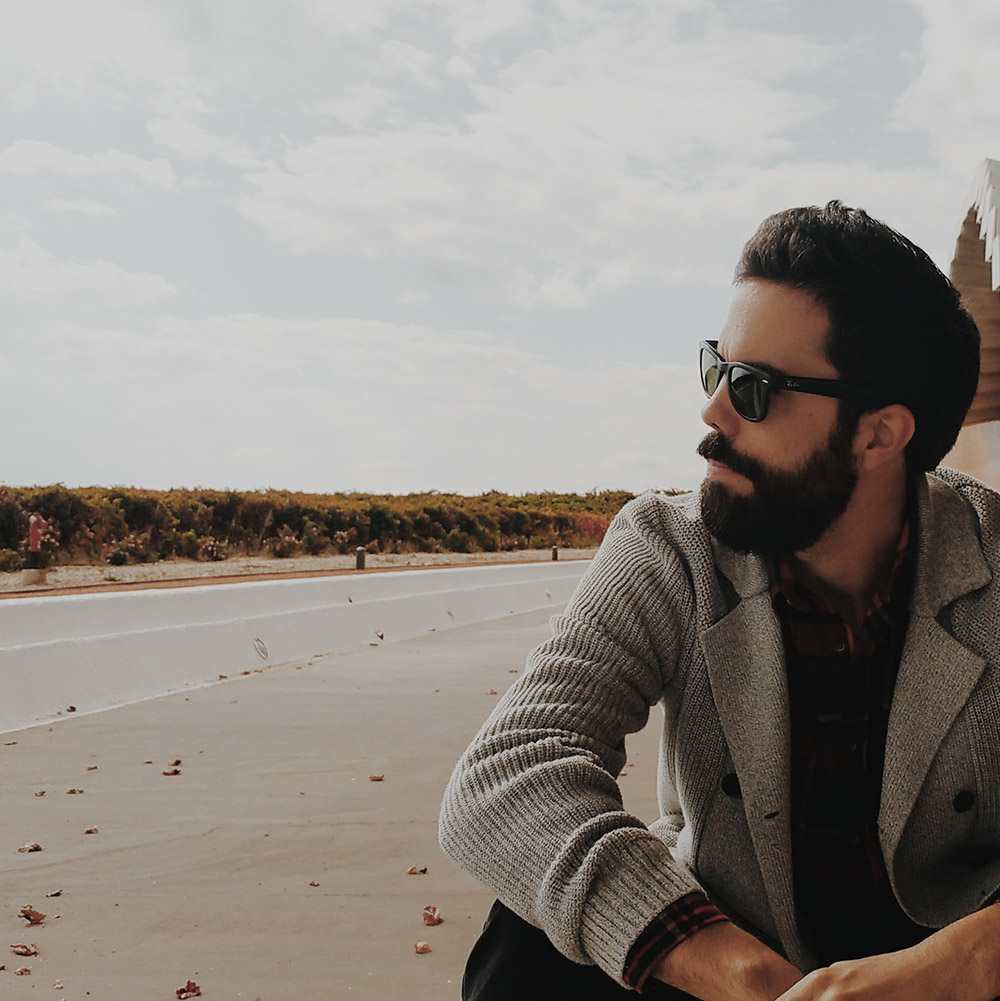 Luis Lope de Toledo · #JuevesDeArquitectura
January 2017
Interview realized by Ana Barreiro Blanco and Alberto Alonso Oro. To be grateful for Luis his time and predisposition with this small space.