After a few months of rest and of search of new projects, let's sense beforehand Bartlebooth Magazine, a small publishing project at the expense of four young architects, Luis Armas, Antonio Giráldez, Begoña Hermida and Paul Ibáñez.
Bartlebooth is not a physical publication to the use, is a game, a puzzle, a project that goes out of the sum of different personal worries of these young architects and of the different collaborators.
"Bartlebooth, departing from a zero, it would come to another zero, across the precise transformations of a few finished objects."
Every number is only since they depart from a transverse topic and develops from a few rules of game established. This exposition of beginning determines the final result of the publication.
"Nevertheless, the global understanding of the number only is possible across the readings of the guests and of the conclusions that the own reader extracts of them, closing finally the circle of precise transformations of the topic or conductive thread."
We leave you with the authors of this adventure, and that in this occasion surrender to our rules and discover some mysteries.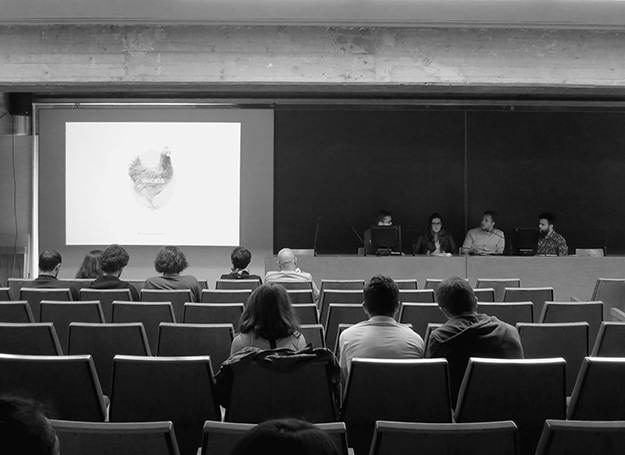 Which has been your formation and professional path before "Bartlebooth Magazine"?
Professional none. The "project" (if it is that we can call it this way) went out of a napkin in the cafeteria of the School of Architecture and our path till then had been merely academic.
What did lead you to opening way you in the publishing world? For what physical magazine in "these times"?
For one side, personal worries and shared obsessions. We did not know very well what we wanted to do, but always we had had desire of throwing to do a publication to us, not necessarily of architecture, or at least not explicitly. We liked the volatile character of the small editions, of the experiments that have a beginning and an end. For other one, love for the tactile thing, all that that we can touch, in a time in which the digital thing has been imposed. And not only it would be a question of stamping a content, but only it might be understood from his fisicalidad. Continent and content had to go narrowly related.
Had you some previous experience in the publishing world?
Absolutely none.
Did you meet many difficulties? Which were the most problematic?
An absolute ignorance of all the aspects associated with the putting in march of any project, for small that was. From the coordination of the whole content, which was growing in complexity with the numbers, up to innumerable problems of management with the presses.
The most problematic? We do not believe that there has been more important none, but as a whole they all add up. In the bottom we realized the great responsibility that exists behind every task, for small letter that is, and of the time of learning that each of them needs. We are touching sticks, technologies and tasks that we had never realized, and all that spends invoice.
Are you satisfied with the reached aims?
Yes. For our part contentments because every time they are richer numbers, more complexes and we are learning in certain things. And especially with all the agents who take part of him (collaborators and readers) because they are those who really give him sense to the experiments. We are in the habit of saying that the reader is the fact that "it closes the circle of precise transformations", and actually he will have the last word on his successes or failures.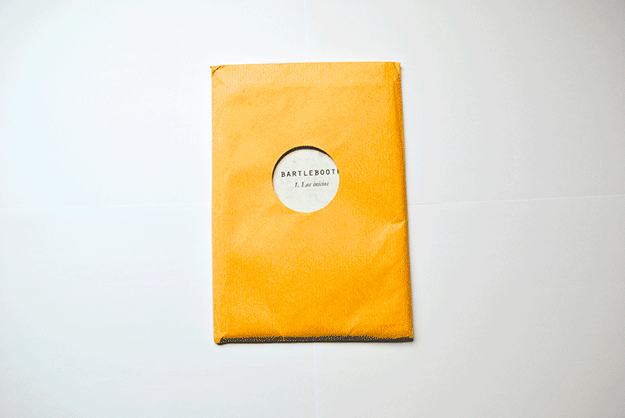 What expectations and projects of future have you for "Bartlebooth Magazine"?
More than expectations, duties, to be growing in rigor and seriousness, for our part, of form parallel to the growth of the numbers and of his contents. Till now the projects had arisen from slightly spontaneous form one after other one, probably the future project should be have a real project, more to average or long term.
Are this type of initiatives profitable? Do you feel good remunerated by the labor that you realize?
By no means. We have never sought for the economic profitability, but basically to make accessible a content that we were interested us, to people as us. If probably we were analyzing Bartlebooth from an economic point of view it would be something absolutely disastrous. In fact, to be able to carry out the last number we had to start a campaign of micropatronage to be able to materialize a number much more ambitious that, from our absolute precariousness, it would be unthinkable.
When we begin we did not have in mind any economic remuneration, but obtain in exchange another series of rewards, of personal satisfactions that Bartlebooth has given us throughout these two years. So, from this point of view, we feel more than realized. We give each other with a singing in the teeth.
Do you arrange or complement this activity with other labors or in other fields?
Each one with his studies.
How do you see the future of the publishing world?
Interesting, very interesting. Not only because the irruption of new technologies has democratized, by some means or another, the publishing architectural means but because in addition it allows to contact and to establish nodes of communication between different agents who, of another form, would be absolutely unknown. Opposite to models who from our point of view have remained obsolete and lacking in interest, new tools appear, as Tumblr, which allow to extract to the light absolute strangers who, without any managerial infrastructure that publicizes or supports them, are taking to ends very interesting and wealth-producing projects. And the same situation we can apply to the publishing world.
Maybe the most interesting projects with which we have entered contact throughout this time are nourished of the same periphery or be born precisely in her. We think that there is formed multitude of publishing projects removed from the "pornographic magazine" of architecture, but also of the "magazine indexed" of academic texts. Opposite to two models who only serve to be supported to yes same, there appear hybrid or exterior situations to both that recover the essence, weight and importance of the historical publications of architecture.
With which we see the hard, very hard future, but simultaneously exciting.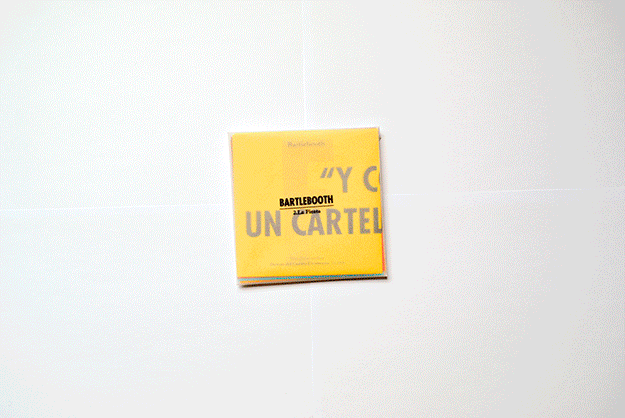 Do you think that to study Architecture has been a fundamental passport to have come to your current work?
Yes. In the end we might not untie this "publishing" labor of our practice, interests or architectural formation.
Would you encourage other architects to follow your steps? What steps do you consider that they should give? How to complete his studies? What other advices would you give them?
Clear. Why not? If someone has something that to say and you gain of saying it, that should do it. That is not afraid to jumping to the emptiness since always there will be someone to whom he is interested what it has to say. With regard to the steps, which take it as a long-distance race, without hurries but without pause; with a few goals more or less defined not to go to jump of bush and understanding that any small detail or task can be decisive.
Do you think that the architects in Spain we should continue opening new routes of work to go out of the most "traditional" cabin of projecting given the current situation of the construction in our country?
Maybe the problem is that, during a brief space of time, there has been associated indissolubly the construction of architectural objects with the only exit of the discipline. Nevertheless the architectural discipline is much more wide and, which is more important, is in constant reconfiguration. Only it is necessary to throw the sight behind or to check the theoretical texts to understand the wide range of possibilities that can include the architectural practice. Obviously without falling in the euphoric speeches of the omnipotent architect that everything it can, since it is an authentic deception that the one who much includes, little presses.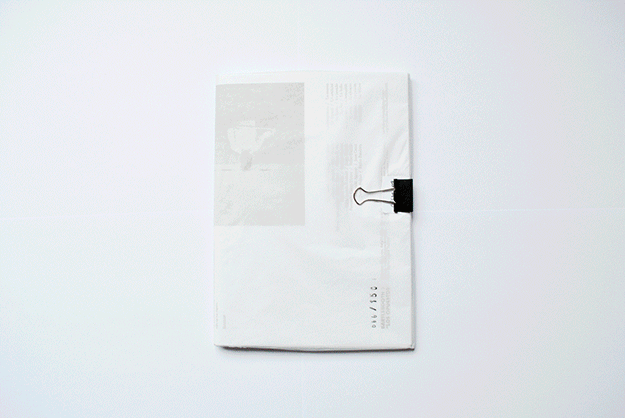 What do you think of those that they have been going to work abroad?

It is a complicated topic. On the one hand, it is undoubted that an architect newly titled in Spain (with everything what it has supposed him) must look for environments that allow to develop professionally his capacities, beside going offering him certain economic stability, far from the precarious thing. For other one, to emigrate for system is dangerous, if we seek to construct only, from the immobility, if we forget to ask ourselves why of this situation and of thinking about ways to continue reaching to our territories as group. It is important also to put in value the architects' work, which in spite of the unstable thing of remaining, opportunities have managed to find or to create here without fields escape of the trade, across other processes, and with dignity.
The architecture, it has opened many fronts of battle (LSP, Bologna, unemployment, labor precariousness, Spades, ETSAs, emigration, communication, etc), will not they be too much for the existing polarization inside the same one?
Maybe the uncertainty or the constant crisis is something that we should assume as a condition of item or inherently in the professional practice and not as something exceptional. Probably multiple battlefields exist, and continue arising more and more, nevertheless each one is free to choose those that to free. We do not see possibly to try to look for unitary positions or the only speeches a today without falling down in the banalización or panfletización of any type of speech. The positioning belongs inherent in every individual, and the whole world has to have his ideas clear on each of the topics mentioned in the question; nevertheless, to claim a central or unitary opinion with regard to the same ones we think that it is a mistake.
How do you see the future of the profession?
Uncertain.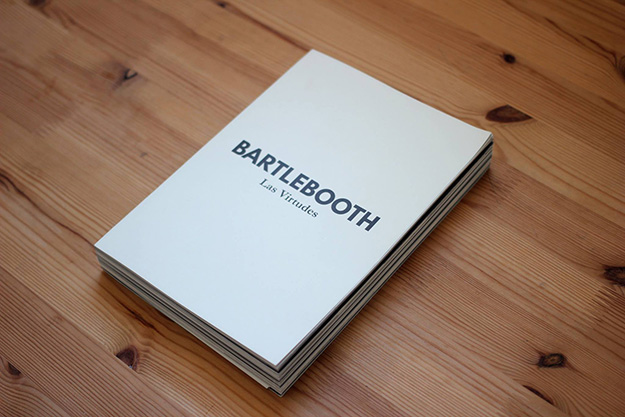 Luis Armas – Antonio Giráldez – Begoña Hermida – Pablo Ibáñez · publication/magazine | Bartlebooth Magazine
October 2015
Interview realized by Ana Barreiro Blanco and Alberto Alonso Oro. To be grateful for the Begoña, Luis, Paul and Antonio his time and predisposition with this space.