A few weeks ago at a dinner, a friend said that despite everything that interests us and likes the cinema, we should not forget that almost all dictators had also been very fond of the seventh art; She mentioned Hitler, Mussolini and Franco, I added Stalin, without remembering then the movie El círculo del poder.
Directed by Andréi Mijalkov Konchalovski in 1991, inspired by the life of Alexandr Ganshin, Stalin's private projectionist, I also mentioned to Kim Jong-Il that before being leader of his country, he directed the Department of Cultural Arts of the Department of Agitation and Propaganda , and film studios in North Korea, being a producer and screenwriter of many films and even wrote the book  Sobre el arte del cine in 1973.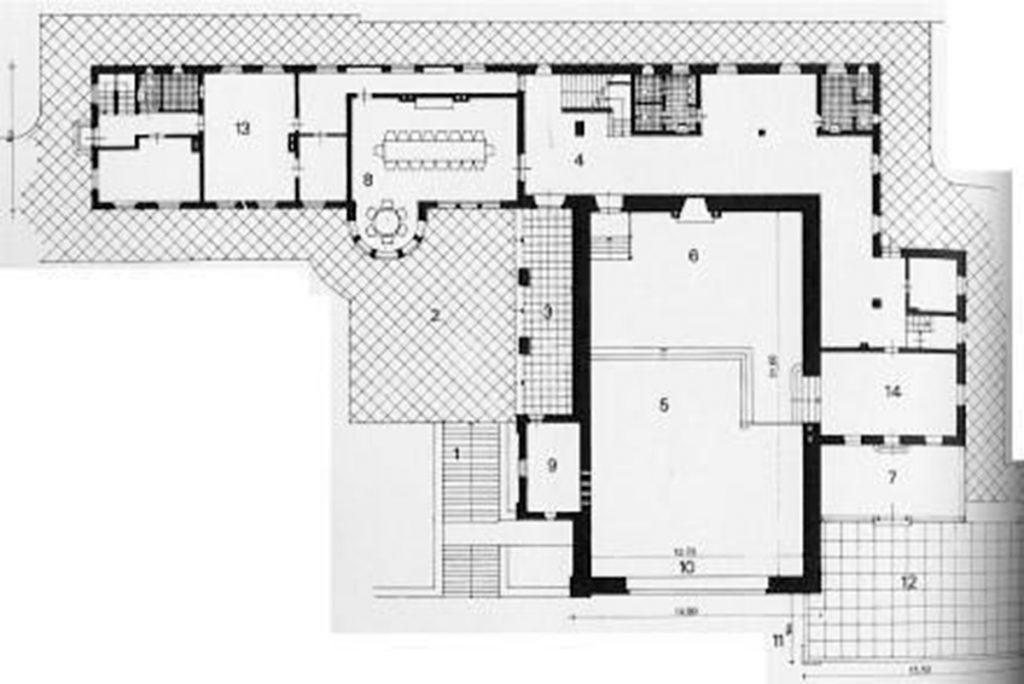 Returning to Hitler, when it is mentioned almost always it is necessary to go to the memoirs of its architect Albert Speer and in them it counts the following thing:
«Hitler spoke with Goebbels to choose the films, which were usually the same as those projected in Berlin theaters. I preferred them light, love or comedies. It was also necessary to get films as soon as possible with Jannings and Rühmann, Henny Porten, Lil Dagover, Olga Chekova, Zarah Leander or Jenny Jugo.
Musical films that taught a lot of leg had their enthusiasm assured. We saw a lot of foreign productions, even those that were denied to the German public. On the other hand, there was almost no sports or mountaineering, documentaries about animals or landscapes, or talking about foreign countries. Hitler also had no interest in comic films that I liked, such as those of Buster Keaton or Charlie Chaplin.
German production was not enough to supply the two new films that were needed every day, so many were screened several times. Significantly, those with a tragic argument were never repeated, but those that were very spectacular or those in which their favorite actors appeared.
Hitler maintained that way of selecting movies and the habit of seeing one or two each night until the beginning of the war.»
Also in an interview that James P. O'Donell made to Speer in 1969, the relation of Hitler with the cinema was commented:
«In another of our conversations, Speer told me that the Führer's Palace was modeled, in part, on Nero's Golden House. Then I realized, for the first time, why The Great Dictator, by Charlie Chaplin, and The Rise to Power of Arthur II could have been prevented, by Berthold Brecht, did not come, in a certain sense, to fully realize his goal; as:
"It is impossible to make satirical or humorous literature about Hitler, for the same reason that it has never been possible to write a good comedy about Nero or Caligula, there is too much blood on stage…".
I asked Speer if he had seen The great dictator, de Chaplín, and he said no.
"Goebbels sent movies from Berlin, including Hollywood films, I got to see some 700. Two of my favorite actors were Chaplin and Buster Keaton, but Hitler hated them, he said they were grotesque, he never wanted to see them…"»
Comedy is sometimes more corrosive than directly political cinema and that is why it is logical that comedians should be uncomfortable with dictators.
Last week commented in this space, the dangerous increase in racism and the rise of political parties and diverse groups that encourage it, surely among its leaders there will also be those who love cinema, the banality of evil does not avoid the nature of evil and, above all, its actions and consequences.
Jorge Gorostiza, PhD architect.
Santa Cruz de Tenerife, august 2018
Author of the blog Arquitectura+Cine+Ciudad
Doctor arquitecto, proyecta y construye edificios y desarrolla trabajos de urbanismo. Desde 1990, publica numerosos artículos sobre cine y arquitectura en medios de su localidad, revistas como Nosferatu, Nickleodeon, Academia, Lateral, Cahiers du Cinema… y en varios volúmenes colectivos. Entre el 2000 y el 2005 dirige la Filmoteca Canaria. Imparte conferencias sobre arquitectura y cine en instituciones como el CAAM en Gran Canaria, la UIMP, el CENDEAC en Murcia, INCUNA en Gijón, Fundación Telefónica, la ETS de Arquitectura y el CCCB de Barcelona, las ETS de Arquitectura de La Coruña, Sevilla, Valencia y SEU madrileña, La Ciudad de la Luz en Alicante, la UNED en Pamplona, en varios colegios de arquitectos, así como en las universidades del País Vasco, Gerona, Valladolid, Málaga, Granada, SEK en Segovia y CEES de Madrid. Jurado en varios festivales cinematográficos, como los de Alcalá de Henares (2001), San Sebastián (2002), Sitges (2003), Las Palmas (2005) y Documentamadrid (2005), y comisario de las exposiciones Constructores de quimeras. (Centro Conde Duque, Madrid, 1999) y La arquitectura de los sueños (Capilla del Oidor, Alcalá de Henares, 2001).
He publicado bastantes libros y muchos artículos, he impartido conferencias, he sido comisario de exposiciones y jurado en muchísmos festivales. Si quieren saber más no duden en consultar mi blog ARQUITECTURA + CINE + CIUDAD.