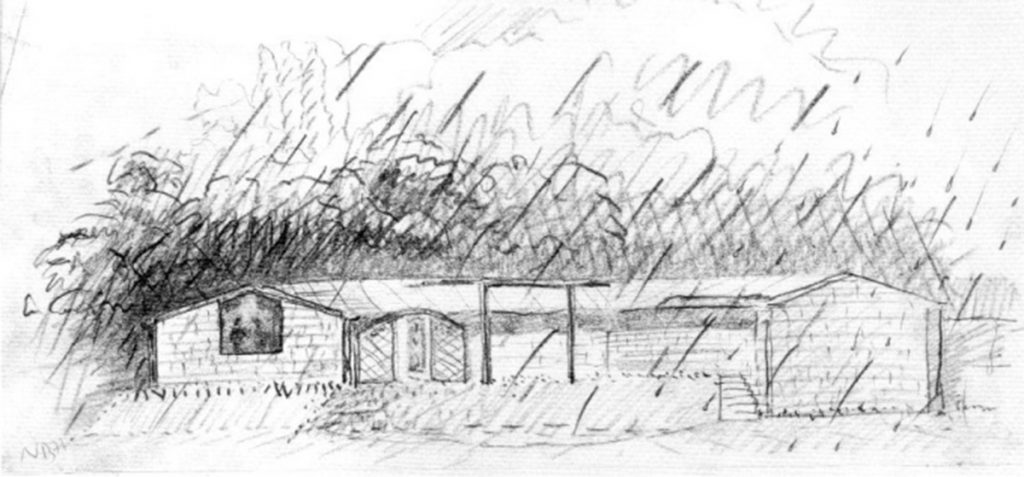 The territories are generally sculpted by water. Its absence or abundance determines the appearance of the landscape in which the architectures are inserted, which are nothing more than a small obstacle in the slow flow of water along the surface of the earth.
Juan Navarro Baldeweg knows it well, and summed up this idea in the installation and in the house projected in 1979, which were called "the house of the rain". The installation is nothing more than a theoretical model that summarizes the water cycle and explains how architecture is integrated into that future. The rain fed by a small electric pump hidden in the subsoil of the model, falls on the roofs and the architecture is detached from it offering roads, that move away as soon as possible, that fluid fallen from the sky of the building to return it to the earth, streams, rivers and the sea, and so the cycle that will transform it into rain can be reinitiated.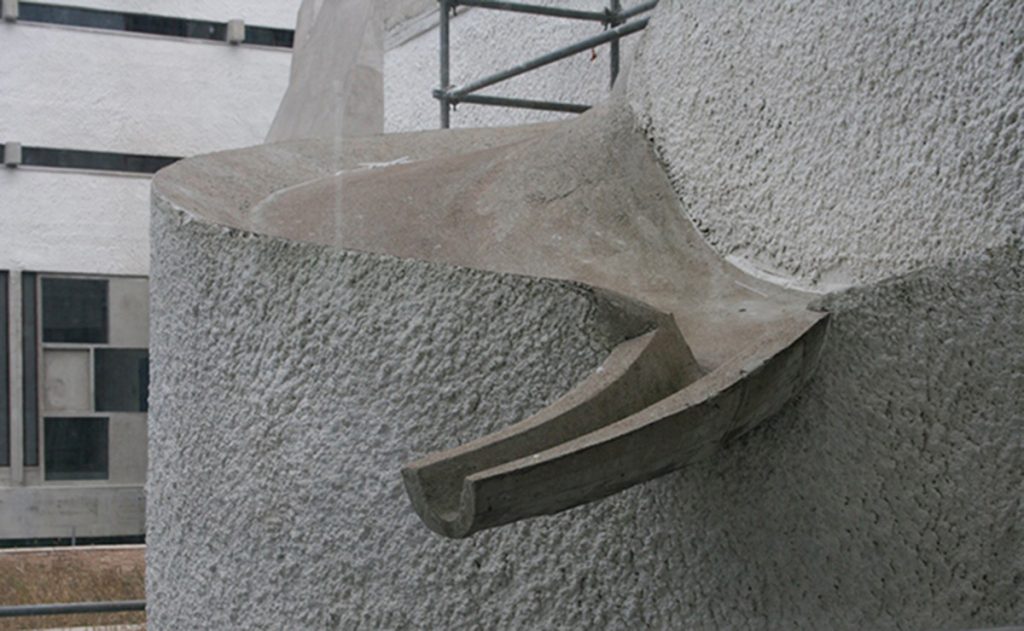 In the rainiest climates, these paths take the form of gargoyles and gutters, which form a network through which rain is expelled from the architecture. The roofs thus become mountains and valleys, through which the water flows.
In the case of Le Corbusier, the deck of the staircase exempt in the cloister of the Convent of La Tourette, becomes a winding stream, while the cover of the Chapel of Ronchamp is transformed into a large valley that collects rainwater for return them to the earth through a large gargoyle that drains over a basin of pyramids and concrete cylinders that prevent erosion of the land.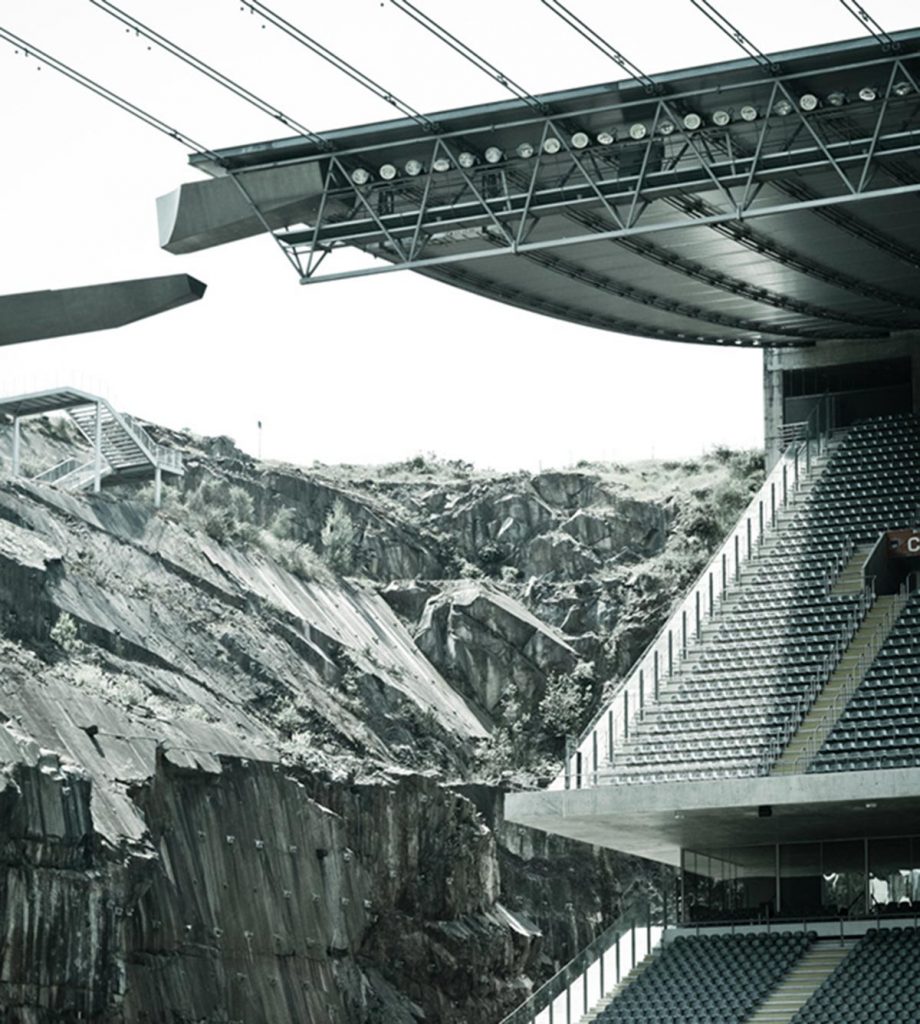 Eduardo Souto de Moura, on the other hand, is obliged to extend the mountain to bring the wall of the quarry closer to the roofs of the stadium it houses. Two large arms in the shape of elongated metal bowls, fly from the rock to channel the waters that collect the canopies that cover the spectators football days in Braga.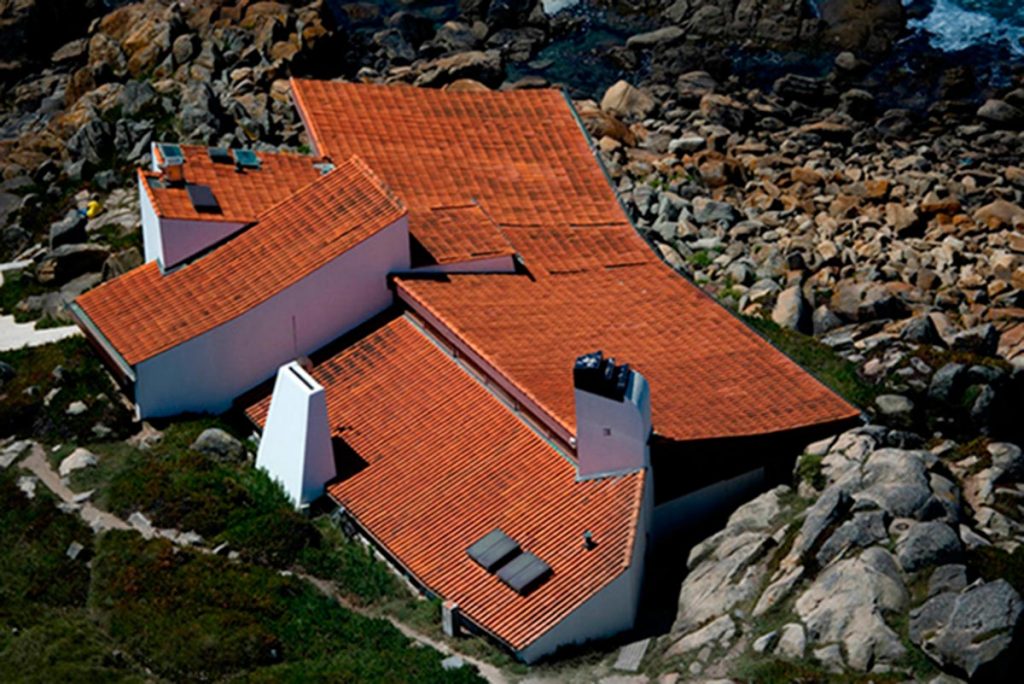 Meanwhile, Álvaro Siza proposes the same solution but in the opposite direction. The roof of the Casa de Chá da Boa Nova, converted into a rocky mountain of flat roofs, lets the rain fall towards its abundant eaves. It is there, where copper gutters wait for patients to collect each drop of water and take them directly to the sea through the gargoyles that extend the gutters outside the building.
A small cap stiffens the sheet and acts as a drip, making it clear that all rivers go to the sea and that this is the path of water and not the opposite.
Íñigo García Odiaga. Architect
San Sebastián. February 2017