Another year more, it starts the FETSAC, in his sixth edition, with always present intention of consoloidarse as modal of the cultural celebrated activities every year in the Technical Top High school of Architecture of A Coruña (ETSAC).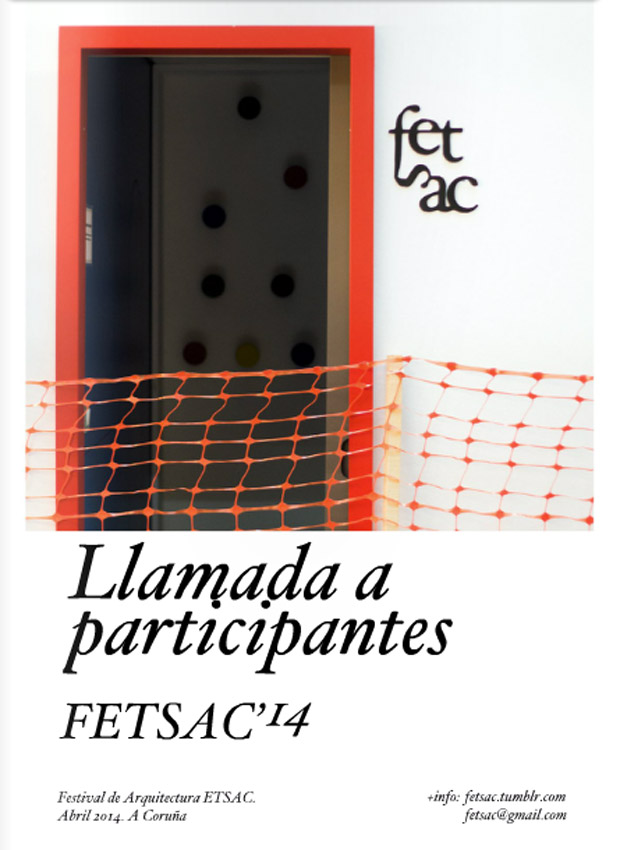 Due to the success of last year, we would like to repeat the experience of opening the participation so much lecturers as tutors of workshops or activities to present his offers and this way to form a part of the FETSAC14.
The summons go destine students or professionals of any area who could contribute to the pupils of the ETSAC an additional formation to which they receive every day in the school. In short, and continuing with our beginning, the Fetsac there search people who loves what it does and who in addition wants to share it with us.
 Accedes to the APPLICATION FORM
Búsqueda para satisfacer el conocimiento de la actividad arquitectónica y tangentes que se generan. La idea es crear un espacio para divulgar los diversos proyectos en busca de nueva inspiración y de intercambio.