After the vacation period we take again the interviews in the section It marks with beacons. In this occasion we move up to Bilbao to chat with Libe Fdez. Torróntegui, arquitecta with posgrado in "Rehabilitation and architectural restoration" for the Technical University of Catalonia (Barcelona, 2012) and founder of reharq*. Drink she is an enthusiast of the communication who works in order that the heritage is experienced as what is: identity, culture, enjoyment, tradition and future what has led her to being a member of the Advice of Government of UNESCO Basque Country and first correspondent of Spain for the social average platform of Europa Nostra and EHV.
This passion for the heritage has led him to founding reharq*,  creative consultancy specialized in cultural heritage, a bet for a new approach in the communication of the heritage has made him deserving of several managerial international recognitions. This exposition can turn reflected in his digital publication with format of enternainment since it links the knowledge of the heritage with more playful experiences.
Ado preambles we leave you with the interview that we had the opportunity to realize.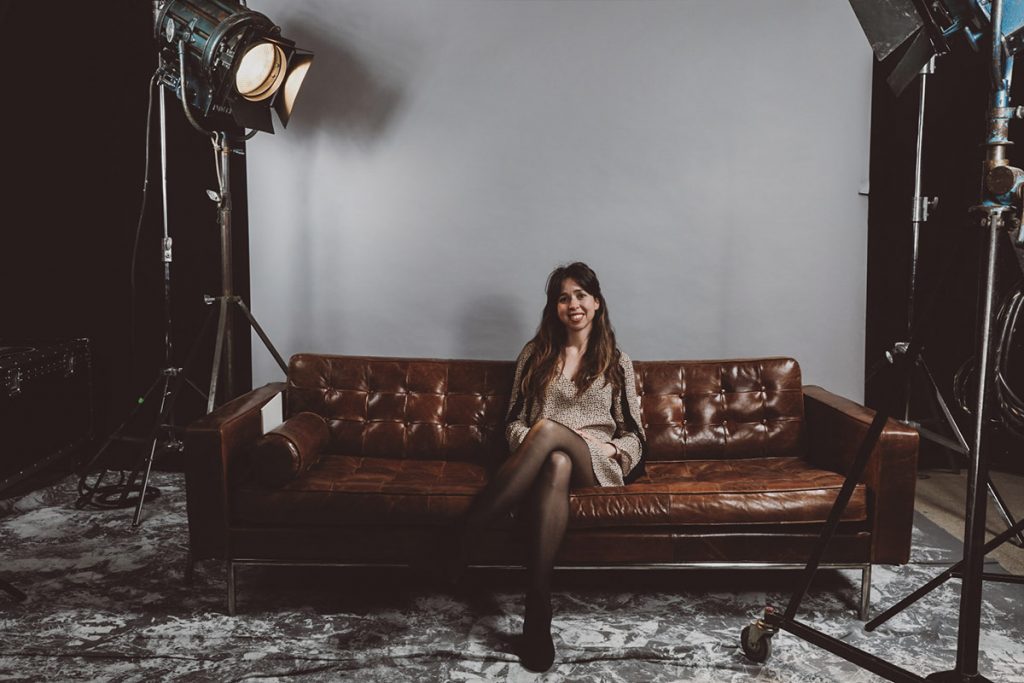 How it would be defined Libe Fdez. Torróntegui?
Optimistic and persevering.
How, when and why does it arise reharq?
It does already almost 5 years of that one … and it arose for pure need, both personal and social. On the one hand, I adore to report and I saw in the crisis the opportunity to give me a license and to try in what always it had wanted to do: to write. For other one, an entire year had happened to me reading agreements and devouring texts on heritage. Ungood for smoking documents for many but with content of great value for all.
Reharq was born to bring over the heritage, the most technical aspects and the passion of the history of the architecture to the most profane in the matter but being substantial for the specialists. It grew being one of the digital relating publications in the area of the diffusion of the heritage. It developed mutating to creative consultancy. And today, beside forming a part of the strategy of marketing of my company, it is over the whole place, sometimes virtually other 1.0, where marvellous people come together. For if this was small, it is also an activity that supports me in constant cultural and professional enrichment.
Why have you focused in the heritage, a wide field of for yes?
In 2012 I dealed a posgrado in "Rehabilitation and architectural restoration" in the Technical University of Catalonia. I remember it as a brutal year in spite of travelling every week from Bilbao to Barcelona. You know when almost you do not sleep and are to ceiling, but you enjoy it? This way it was that year for me. I specialized myself and met again with my curious, studious me and disfrutón of the profession. Happy. It had just discovered my vocation inside the architecture.
Which are your references?
Brilliant persons with normal companies. I remember that my first reference was a Valencian arquitecta with a blog of lifestyle. There seem to me to be very inspiring the professionals who from the good digital identity of a blog have managed to sell services and products. As for strategies of communication, design… they have already very tested models, for what the professionals of other disciplines we can guide by his experience.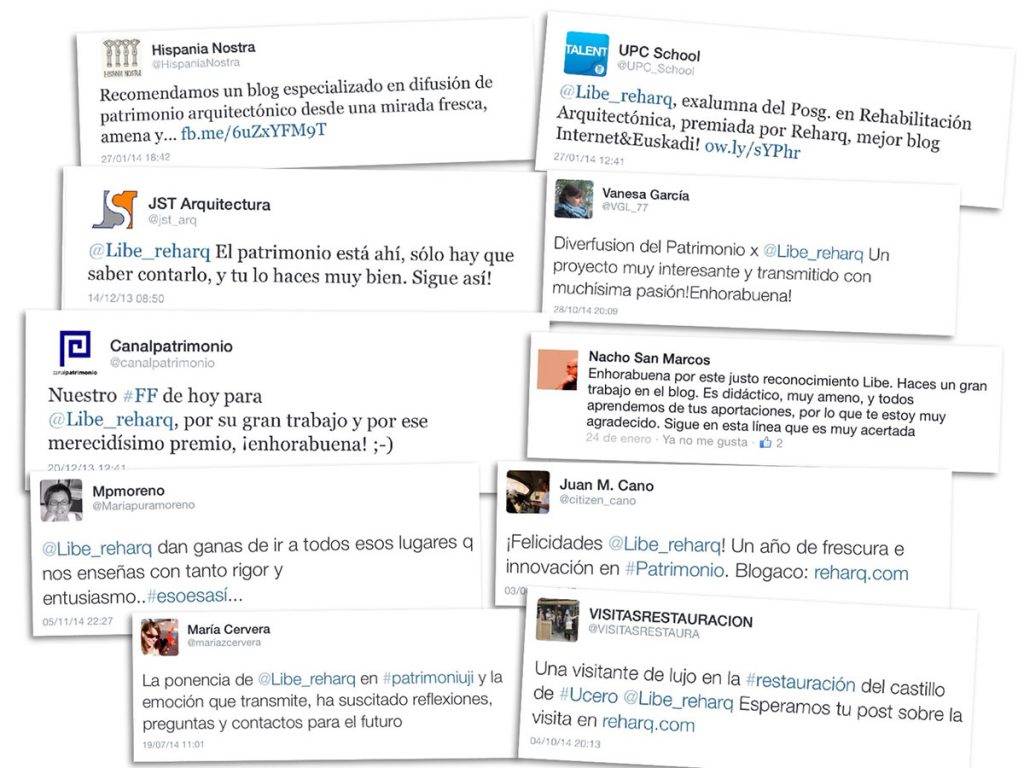 How is it day after day in reharq?
Make happy, in the end, I am living of what I have been formed and better I know do. And, after this summer, with a new intention (I think that I have fulfilled it two days of 23, also I will say to you…): half a day works. It, as long as he is not travelling. A little, on the other hand very habitual.
Have you got numerous recognitions for your labor in reharq what have they supposed for you and for the project?
Personally, every prize has been recomforting. In the previous question it was answering that I aspire to work half a day, because during the previous years I have lost the account of the hours, nights, weekends and vacations that I have invested in my company. As he was saying to you, the prizes always were a pat in the back in the shape of 'you are OK'.
Professionally, you win in recognition and, for ende, in popularity, I access to clients and fees. I have just remembered a great moment related to a prize. Probably it is not the fact that more repercussion had but was unforgettable when I came to the European Parliament, in the frame of a few prizes of emprendimiento, to speak on how other ways of communicating the heritage and of ending up at the company are possible.
How you develop this "new approach for the diffusion of the architectural heritage"?
The publishing chosen line is extremely an enthusiast and is unmarked of the rigid, gray tone and academician used in this area. His aim: to re-discover the heritage going to the essence of the persons and his entail with this one, and explaining the most technical details, from the rigor but emotionally.
To this new approach I call him say di(ver)fusión  of the heritage, since it is contained experiencial, own, freshly and of quality.
How and why do you use the "new technologies"? Has "network" facilitated your labor?
That if it has facilitated it? The power of scope of the network is wonderful. First because it allows yourself to know people with whom you connect incredibly. I come second because the range of professional offers is opened for the entire world. My creative consultancy specializes in cultural heritage is of international area thanks to the nonexistence of borders in the new technologies. To be employed at Havana, Uruguay or recently Ecuador it was not entering inside the plan of managerial development, nevertheless, the network it me joined persons who needed my services to another side of the puddle. I will not be I who refuses to these labor so vibrant opportunities …;-)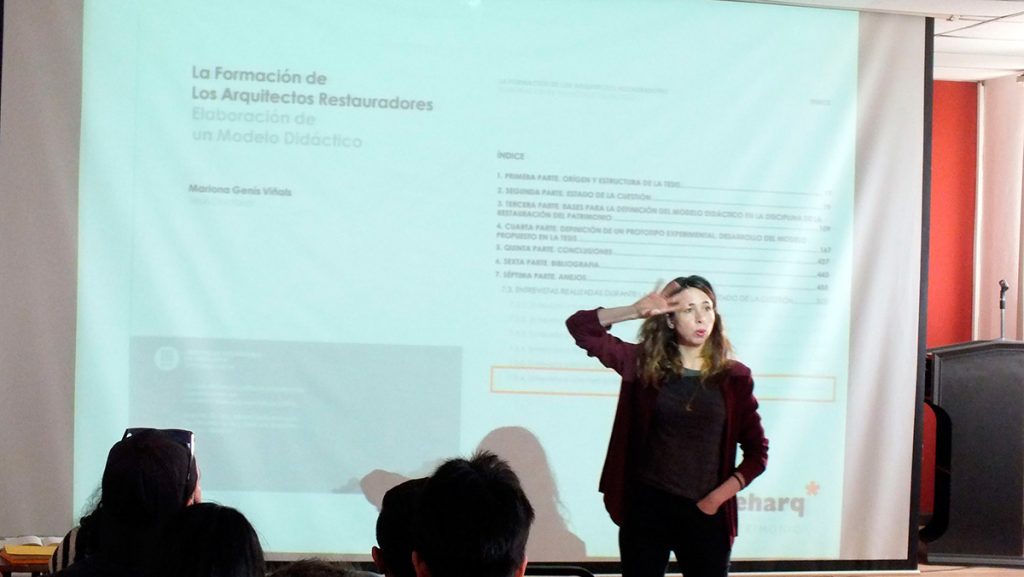 Since "enterprising" what do you think of the architects who "open and / or recover" new fields and/or approaches of the profession?
Notice that I do not see these approaches so new: already in the career it wanted to be employed at the publishing world (to seeing, and I go already for the 40 …). Ultimately, our formation is very wide and can give course that develop our talents.
Are you satisfied with the path realized till now? What projects of future do wait?
Your interview has owed me of giving luck so while he was writing to you it finishes of me an e-mail comes with a fantastic news. Cultural factory Madrid has selected me to carry out a project in the area of the patrimonial tourism. And I begin next week so … this is what waits for me in my future inmediate.
Finishing, what would you advise the current students and future professionals of architecture?
A practical advice. The architecture is a precious and creative profession but it is it: a profession and not a hobby, and as such the remuneration has to be proportional to the realized work.
If when I say that the blogs are weapon of massive union of good people… Thank you Alberto for the offer.
Libe Fdez. Torróntegui · reharq | Creative consultancy specialized in cultural heritage 
september 2017
Interview realized by Ana Barreiro Blanco and Alberto Alonso Oro. To be grateful to Libe his time and predisposition with this small space.