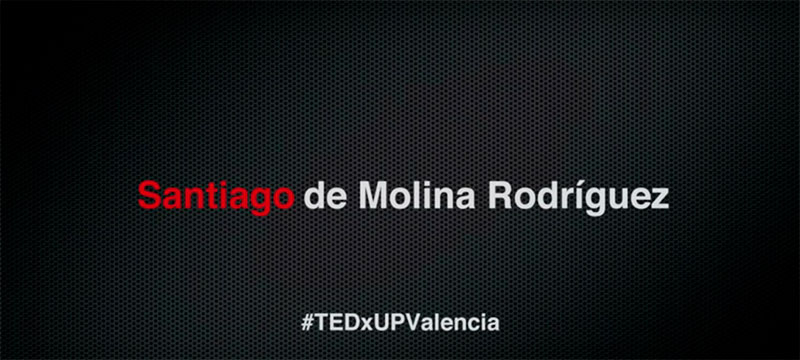 "The doors are the place where there take place the exchanges and the opportunity to go on to another side". Santiago de Molina ransmits hotly why it is worth inventing and giving him importance to the doors, during the conference in TEDxUPValència.
Architect and teacher in the University San Paul CEU of Madrid. It has published the books Arquitectos al margen, Múltiples. Estrategias de la arquitectura and Collage y Arquitectura, the latter selected in the prizes FAD 2015. His constructed work has been selected in the Biennial show of Spanish Architecture 2013.
Búsqueda para satisfacer el conocimiento de la actividad arquitectónica y tangentes que se generan. La idea es crear un espacio para divulgar los diversos proyectos en busca de nueva inspiración y de intercambio.