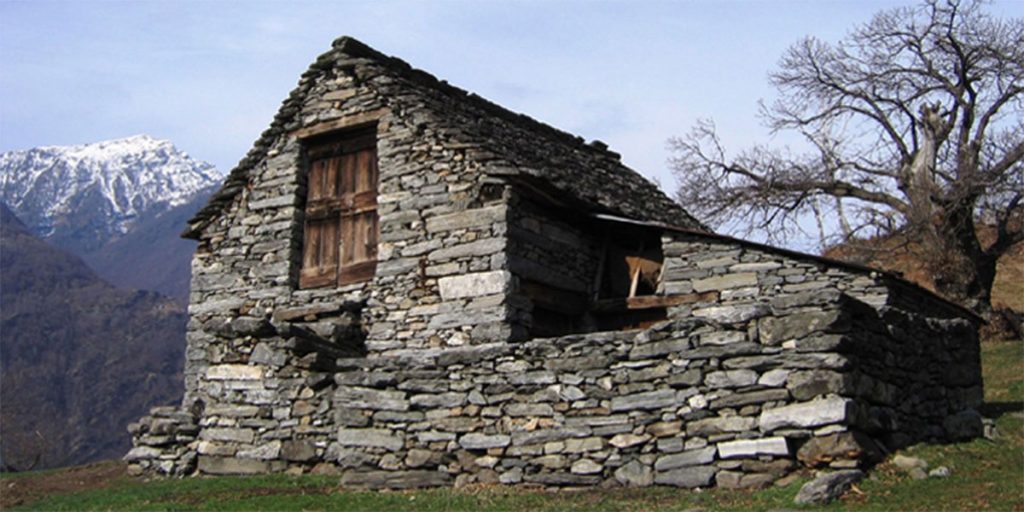 "Building and thinking are always, each in their own way, inescapable for living" Heidegger said and from that premise part of popular architecture showing a faithful reflection of a way of life and traditions attached to their people and their territory.
This architecture, a heritage that is preserved, in large part, thanks to the durability of the materials of the area and construction techniques used appropriate to the environment (climate, territory, etc). Therefore, stone elements are the most common since it favors the use of water-stable elements (stone walls) against materials that could be quickly damaged by their action (mud walls or adobe).
Stone, in general, is one of the most used material mainly for the construction of walls and pillars. But we can also find it in the paving, while the roofs are mainly made of tile or slate. This synergy of material and use results in a simple, firm and functional architecture perfectly executed in the disparity of constructions that we can find.
This traditional architecture, the result of experience and the cultural heritage that was passed down generation after generation, has lasted to this day. But these noble materials, such as slate, what can they currently contribute to architecture? Well that they begin to recover their normality "allowing contemporary solutions and accommodation with tradition", as Carlos Quintáns points out.
The slate, which is a totally inert and ecological mineral product and with a simple and efficient production process, contributes, apart from its beauty of the natural, a more ecological and sustainable choice.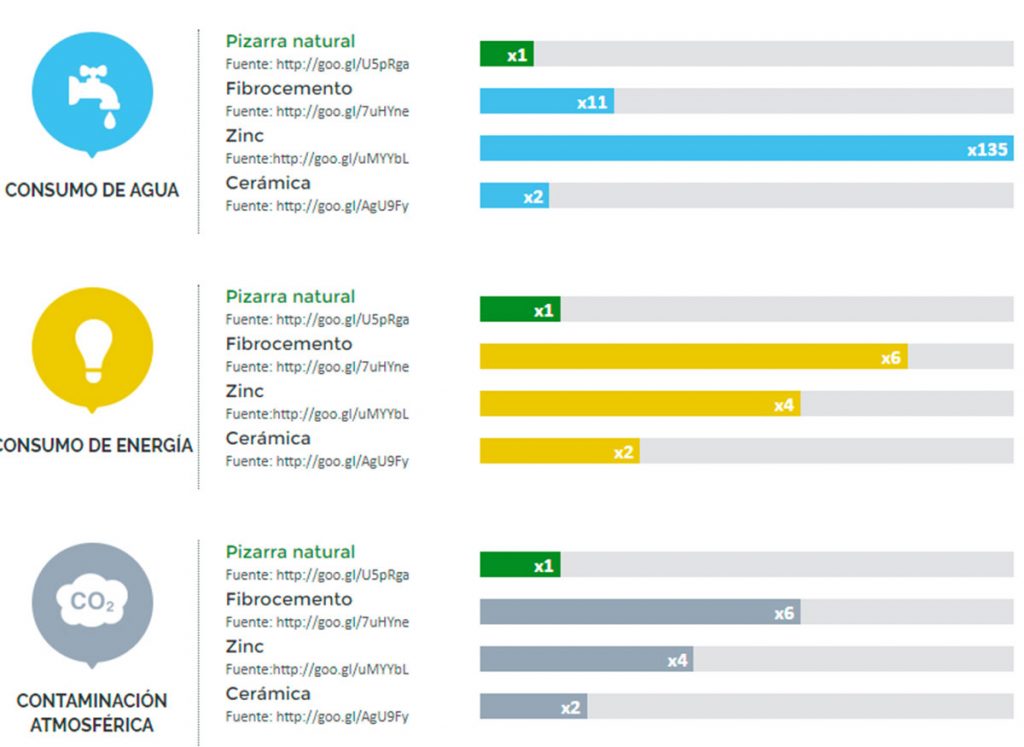 The natural slate has been used mainly as a roofing element for its unparalleled technical properties, it is waterproof and its ease to be exfoliated in sheets of only a few millimeters thick.
"It's a no-brainer but I value very much all the formats in which we can find it, allowing us a variety of use; the variability that it brings with that possibility of offering a dull black color, sometimes even almost metallic shines, and also the capture of the time that can be achieved with the deposits that accumulate on it and the vegetation it traps."

Carlos Quintáns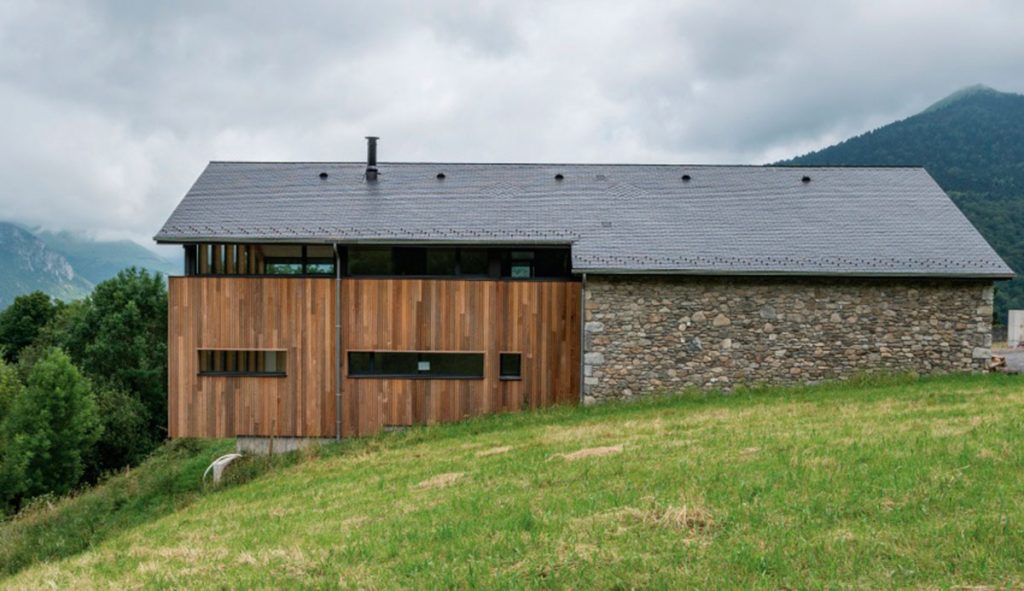 The ease with which the slate is worked allows the tiles to be adapted to many and varied commercial sizes and formats, thus obtaining products that are practically designed to suit each need. The physical-mechanical qualities of the slate and its special formats allow it to adapt to all types of surfaces, whether they are flat or curved and regardless of the degree of inclination.
"The slate undergoes only the processes of extraction and styling, without requiring any additional treatment. The simplicity of its production process, which does not require the use of artificial materials, blast furnaces or chemical products, makes it the sustainable alternative for any project."
This facility to adapt to all surfaces and its incomparable physical qualities, has led to the use of slate in facades such as the CUPACLAD® system, ventilated façade systems with natural slate. The use of high durability tectonic slate, the new fastening systems and the efficiency of the ventilated façade make CUPACLAD® a competitive and sustainable alternative for the cladding of your façade.
"The blackboard brings what it has always done, it is contemporary architecture that seems to have rediscovered it and nowadays we can speak of magnificent examples of architecture made with slate."

Carlos Quintáns
Within this line and taking advantage of advances in research we can see how these materials are developed and combined to give rise to new product systems such as THERMOSLATE®, a solar system that uses the properties of natural slate, transforming sunlight into energy.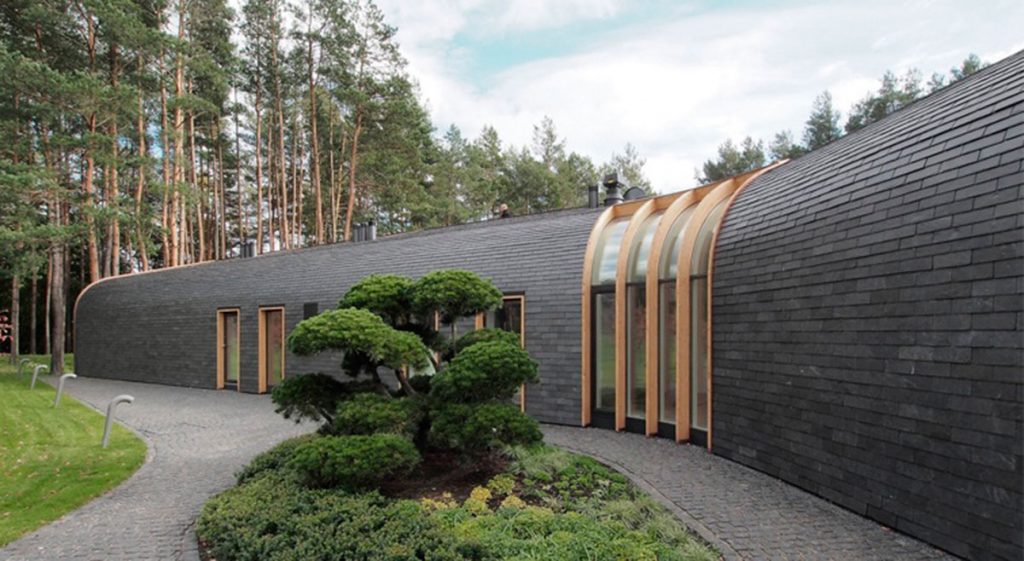 Therefore we can, and must, look for new challenges within the capabilities of the materials themselves and not banish them for the simple fact of being traditional.
Búsqueda para satisfacer el conocimiento de la actividad arquitectónica y tangentes que se generan. La idea es crear un espacio para divulgar los diversos proyectos en busca de nueva inspiración y de intercambio.