I have been in the exhibition about "Photography and modern architecture in Spain, 1925-1965" of the ICO Foundation inde Madrid and have felt a heap of opposing sensations.
(It is that I am a writer, and the writers we say it of " opposing sensations ", and more things).
Several confused ideas: viejuna that is remaining the modern architecture, it exciting that are these so poor works, the heroic thing that was to conceive them and to construct, it marvellous that are, which there contradict many of them, the false image of modern country that they want to proclaim pathetically, etc.
And, inside all that that, since of custom, overcomes me, I remain with a marvel between so many marvels: I remain with Molezún's motorcycle.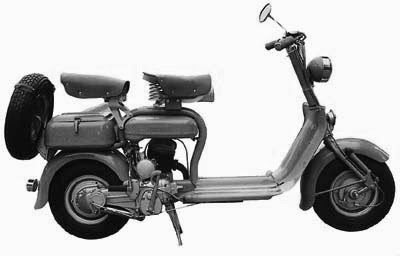 The brilliant and ludicrous architect was mounted in a Lambretta and Europe was crossed. It is necessary to have value.
Today all that is very easy. The world is very small and we have everything to hand. But then, a few years after having finished the Second World war, a subject of a country isolated, submitted to a dictatorship filofascista (previous still to Eisenhower's visit and to the shiest consequent opening to the world), it had it really very difficult to go out thereabouts of walk. (Passport, visas, permissions, letters of good conduct and of recommendation, good-conduct certificates …). The thing was really a jest.
For limit, a young and promising architect was not stopping being an exemplary citizen … if he was travelling in plane, it was dressing adequately and was sleeping in good hotels. It was a part of the architect's status in that epoch.
But what goes. Ramón (not Don Ramón, who would be his) not only was travelling in his motorcycle, but it was taking her crammed with bales, herds, rolls of clothes, shop of campaign, rucksacks, canteens. It was not giving the image of a worthy Spanish architect travelling for study.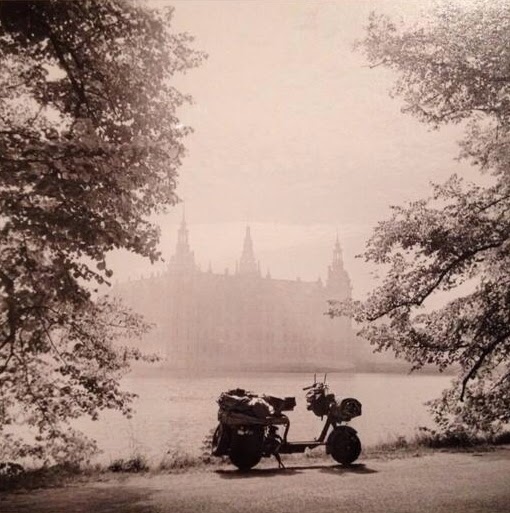 We do not do idea to ourselves of what was Spain for then. A closed country, without scarcely books or magazines of the foreigner, without information, without mass media. An architect who wanted to know something of what was done by the world had to go out and see it with his own eyes. But meanwhile hereabouts they were trying to invent a "Spanish style", slightly very ambiguous and very kitsch, and that of some form was admitting a certain modernity into the architecture providing that it should be connected with a tradition of "the Spanish thing". Where was this tradition? How to coin it?
Lucky, the Hispanic penury of postwar period had been very obliging with the lack of ornament in the architecture and with an almost urgent functionality. For this side we were not going badly.
But on the other hand, to be an architect had very much prestige in that epoch, and if one was flirting or transigía with the regime it had all the ballots to choose a soft easy chair on which to vegetate very comfortably.
It was necessary to be a rare type (and an anus of very badly I agree) the life to be complicated and inconveniences and messes to be looked.
The curiosity of the most talented was, because of it the same, unrestrained. (All the big architects of the epoch travelled quite what they could). The opportunity to construct very much, to give a new image to the whole country, was taking prepared the worry of how to do it, and the only learning was consisting of travelling. And if one was travelling very slow and with the very opened eyes, much better.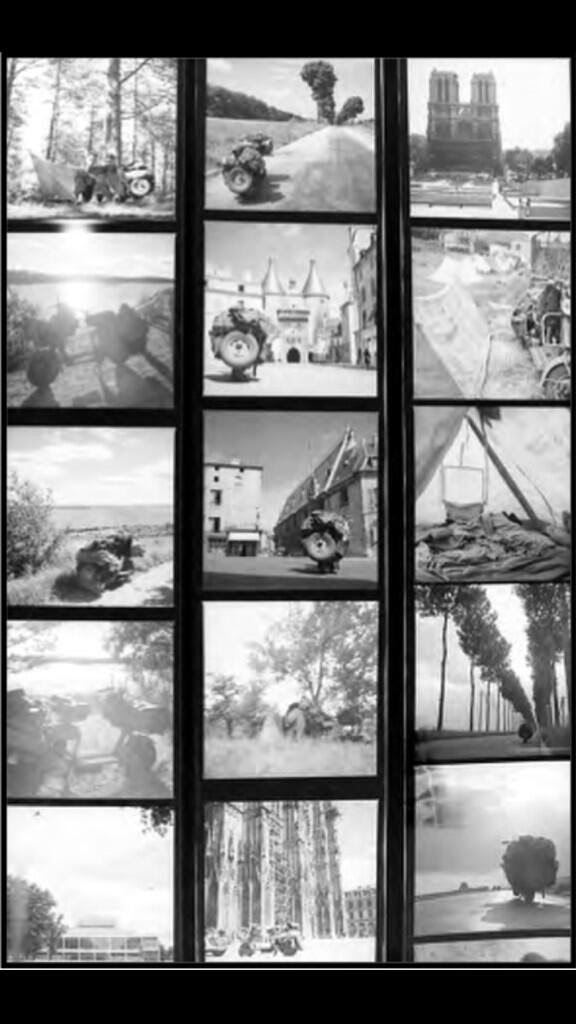 Molezún's motorcycle knew already more than any general manager. Molezún's motorcycle was breathing architecture up to for the drawing of his tires and for his manillar.
In the strips of positives of Molezún's contact we see the big classic European works, but also the medieval ones and, especially, the modern ones.
And, over everything, his motorcycle. His magnificent Lambretta C125 of 1950.
If we see the picture of the motorcycle, his manillar, his seat and his support for the wheel of supply does not surprise us anything that of this world of elementary marvels the umbrellas of Brussels were going out, and that the mad motero, of the herds coiled on his motorcycle was unrolling so many architecture and so many wisdom. Praise to Molezún. Praise to his motorcycle.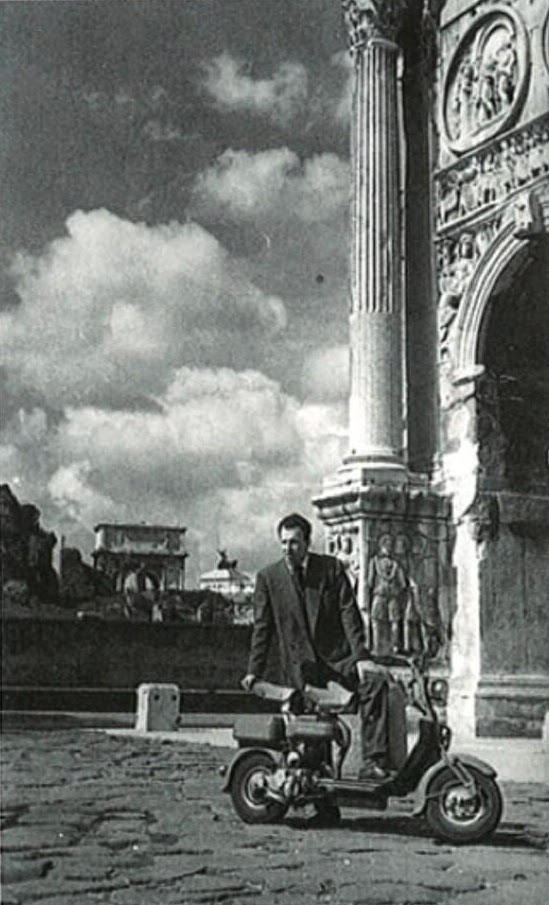 The trips are always day pupils (to the world) and boarders (to one itself). And in that epoch more. Over the knowledge of the architecture, Molezún's motorcycle was a source and a tool of knowledge of companies, of countries, of civilizations, of customs, of life, of people. Because of it, the architect Molezún, and especially the person Molezún, they it were largely for the Lambretta.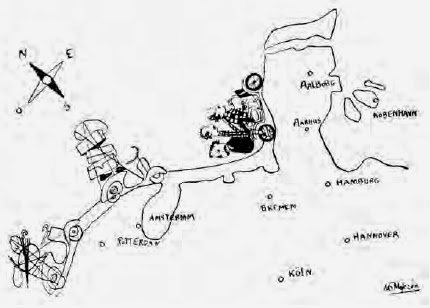 José Ramón Hernández Correa · Doctor Architeco
Toledo · juny 2014
(Dedicated to the tuiteros @dgllana, @ELBahut, @Arq_VLC and @anquela88 for his help.)
Nací en 1960. Arquitecto por la ETSAM, 1985. Doctor Arquitecto por la Universidad Politécnica, 1992. Soy, en el buen sentido de la palabra, bueno. Ahora estoy algo cansado, pero sigo atento y curioso.