"Liberty Enlightening the World", known as the Statue of Liberty (Statue de la Liberté in french), it is one of the most famous monuments of New York, of the United States and of the whole world. He is in the island of the Liberty to the south of the island of Manhattan, together with the river mouth of the river Hudson and near the island Ellis. Statue of Liberty was a gift of the frenchmen to the Americans in 1886 to commemorate the centenary of the Declaration of Independence of the United States and as a sign of friendship between both nations.
It was inaugurated on October 28, 1886 in presence of the American president of the epoch, Grover Cleveland. The statue is a work of the French sculptor Frédéric Auguste Bartholdi and the internal structure it was designed by the engineer Gustave Eiffel.
The French architect Eugène Viollet-le-Duc, was in charge of the choice of the coppers used for the construction of the statue. From October 15, 1924, the statue forms a part of the historical national places of The United States and from 1984 it is considered to be A Heritage of the Humanity, according to the UNESCO.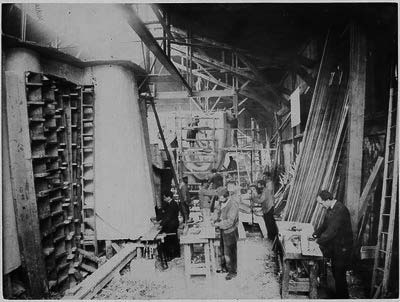 […]
Arq. Cano
+ article is published in arquigeek
Búsqueda para satisfacer el conocimiento de la actividad arquitectónica y tangentes que se generan. La idea es crear un espacio para divulgar los diversos proyectos en busca de nueva inspiración y de intercambio.