Edited by the Foundation Architects' Box and directed by Andrés Fernández Rubio, cultural journalist of El País newspaper, the production projected yesterday on Thursday to the 21.30 in the convent of Santa Maria of the Kings of Seville inside the cycle Cinema and Architecture organized by the Council of Promotion and Housing. When in 1999 " The Pagoda ", one of the most popular works of the architect Miguel Fisac, began to be demolished in the road of the airport of Madrid, a numerous group of young architects centered at the foot of the building to try to stop the demolition. They did not obtain it, but the provoked polemic served in order that many people, and not only architects, were interested for the figure and Michael Fisac's work.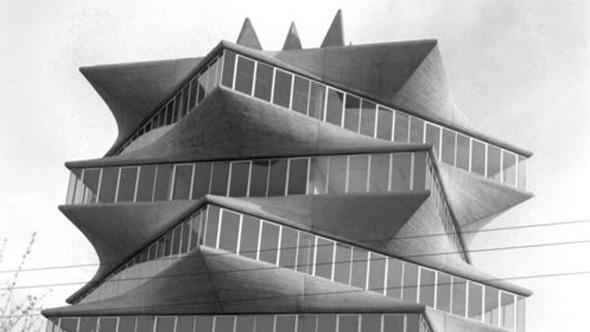 Enigmatic, solitary, traveler and imaginative inventor, the documentary that we propose follows Fisac's path from his of La Mancha origins (a rural universe that then will be reflected in his works as the chair of leg of hen) up to his arrival to Madrid and his projection as one of the most influential, complex and unincluded architects of the pro-Franco period and of the years of political transition to the democracy.
Búsqueda para satisfacer el conocimiento de la actividad arquitectónica y tangentes que se generan. La idea es crear un espacio para divulgar los diversos proyectos en busca de nueva inspiración y de intercambio.