Fernando Higueras's figure, one of the teachers of the architecture of Madrid of '60 and '70, enjoys nowadays a renewed interest for his architecture for already certain time, rediscovery which CentroCentro Cibeles joins now.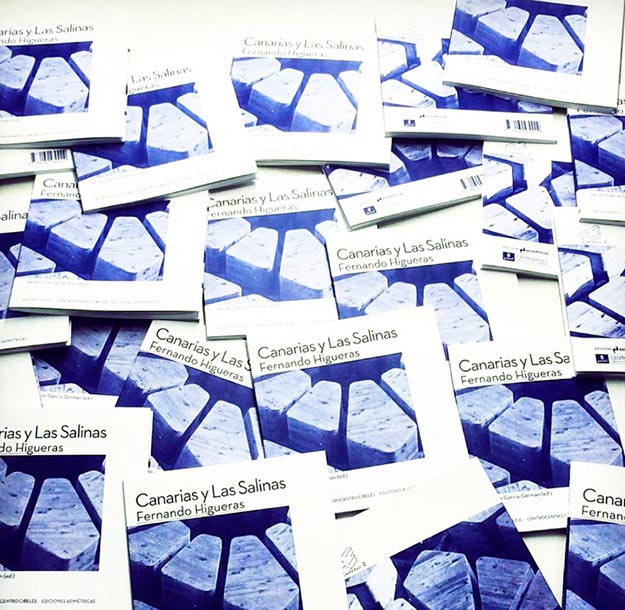 Deceased in 2008, Higueras has left multitude of memorable fingerprints in Madrid, some so extraordinary as the Corona de Espinas or the Housings in San Bernardo, besides numerous one-family housings and other cases of interest. All these works would deserve specific reviews but due to his proximity, it is not to them to which one dedicates this exhibition but to bringing to the present another less nearby, more exotic and distant facet of the work of Fig trees since it is that of the projects and works that it developed in the Canary Isles along his career. A set of works, many of them little known or presented here by the first time, which choice complements the vision most urban and confined of the projects of Madrid and reveals an experimental parallel laboratory.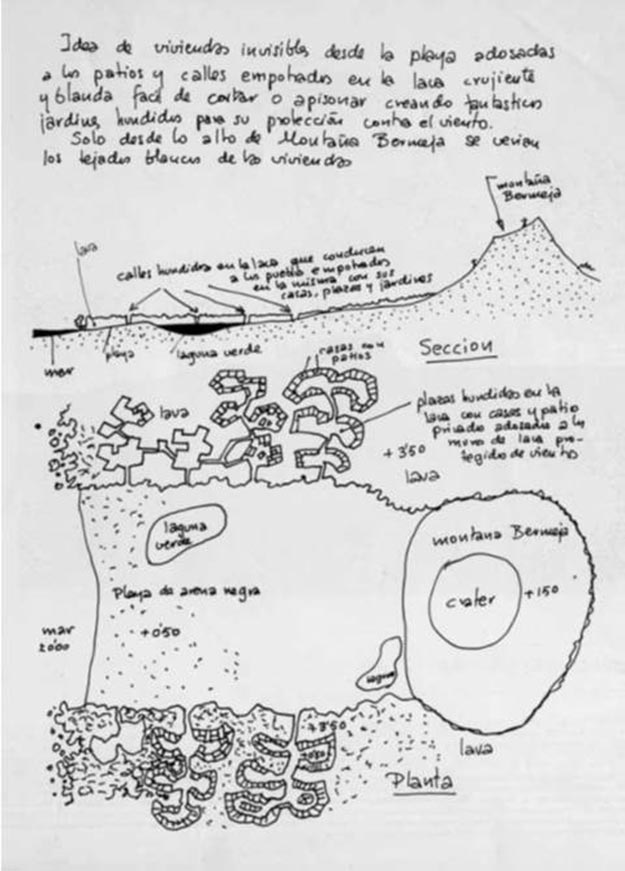 This "exotic laboratory" starts with the contact fundacional between Fig trees and César Manrique in 1960, and blooms in an exuberant set of offers that formed a complete program for the redescription, from the architecture, of the landscape, the image, the character and the possible instructions for use (from the playful thing to the cultural thing and from the tourist thing up to the autochthonous thing), of the Canaries and especially of Lanzarote. A program of an illustrious ambition that glimpsed anticipatoriamente a prosaic, royal paradise; a pragmatic Utopia in the future of the Islands that few ones were managing to see forty years ago and that it could arm Fig trees with reasons, ideas, unpublished metaphors and especially with a handful of exemplary interventions which current force there can verify any visitor who comes to The Mareta, The Salt mines, the Palace Spínola or the interventions of Lake Martiánez. The imaginary one to the allegoric and operative time that not only gave form to these important cases but, in hands of third parties, it has been a material favoured from which understanding the Islands and his possibilities. Of all these projects, probably it is the Hotel The Salt mines the one that summarizes of more powerful form the programmatical – landscape expositions of Fernando Higueras in Canaries and to that one dedicates the core of this exhibition.
Jacobo García-Germán, Curator of the exhibition.
The blue little house. Fernando Higueras. Canarias and Las Salinas
ON OCTOBER 06, 2015 – JANUARY 10, 2016
Búsqueda para satisfacer el conocimiento de la actividad arquitectónica y tangentes que se generan. La idea es crear un espacio para divulgar los diversos proyectos en busca de nueva inspiración y de intercambio.