This thursday, the 29th of May, inside the activities that the Librería Formatos organizes in his cultural program intemción, the presentation of the book will take place "Niemeyer's architecture, from his drawings" by Manuel Franco.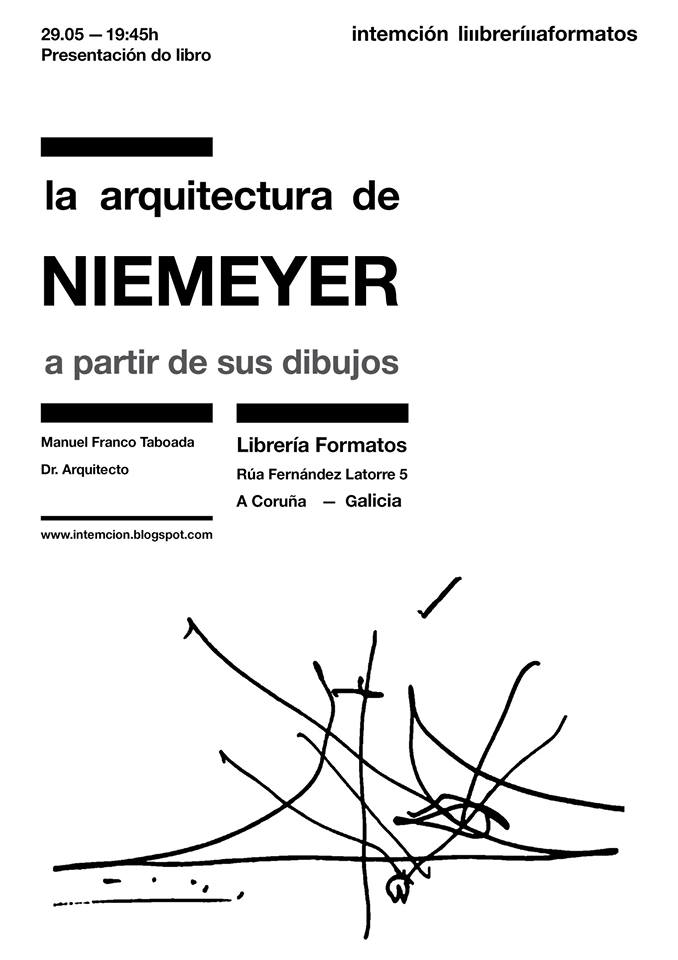 "I study on the architectural work of Oscar Niemeyer from the point of view of the analysis of the graphical expression. The comparative exercise between the graphical designs of the architect and his constructed work rests on a rich documentation, in his original most, which consists both of graphical sketches and of photographies. The book is structured in four chapters, dedicated respectively to the graphical – narrative resources, the local importance, the form and function and the architectural space."
On May 29, 2014
Place: Fernandez Latorre 5. A Coruña
Hour: From them 19:45h
More information the book in the following link.
Búsqueda para satisfacer el conocimiento de la actividad arquitectónica y tangentes que se generan. La idea es crear un espacio para divulgar los diversos proyectos en busca de nueva inspiración y de intercambio.