A few weeks ago we were entering the world of the critique of architecture of Fredy Massad's hand, and today we advance another little thanks to Jaume Prat Ortells (Barcelona, 1975) architect for the ETSAB UPC, Technical Top School of Architecture of Barcelona of the Technical University of Catalonia from 2002. Since then he has collaborated in diverse studies of architecture in the production of contests and projects of different nature.
In 2007, it opens an own space in the network, "arquitectura entre d'altres solucions", a place in the one that thinks about different architectural topics where it seeks to relate and to expand the discipline towards new and lost areas. This labor has led him to collaborating with different physical and on-line means and recently to being one of the commissioners together with Jelena Prokopljević and Isaki Lacuesta of the representation of Catalonia in 15 º Biennial show of Architecture of Venice.
Ado, we leave you with the chat that we have supported with Jaume!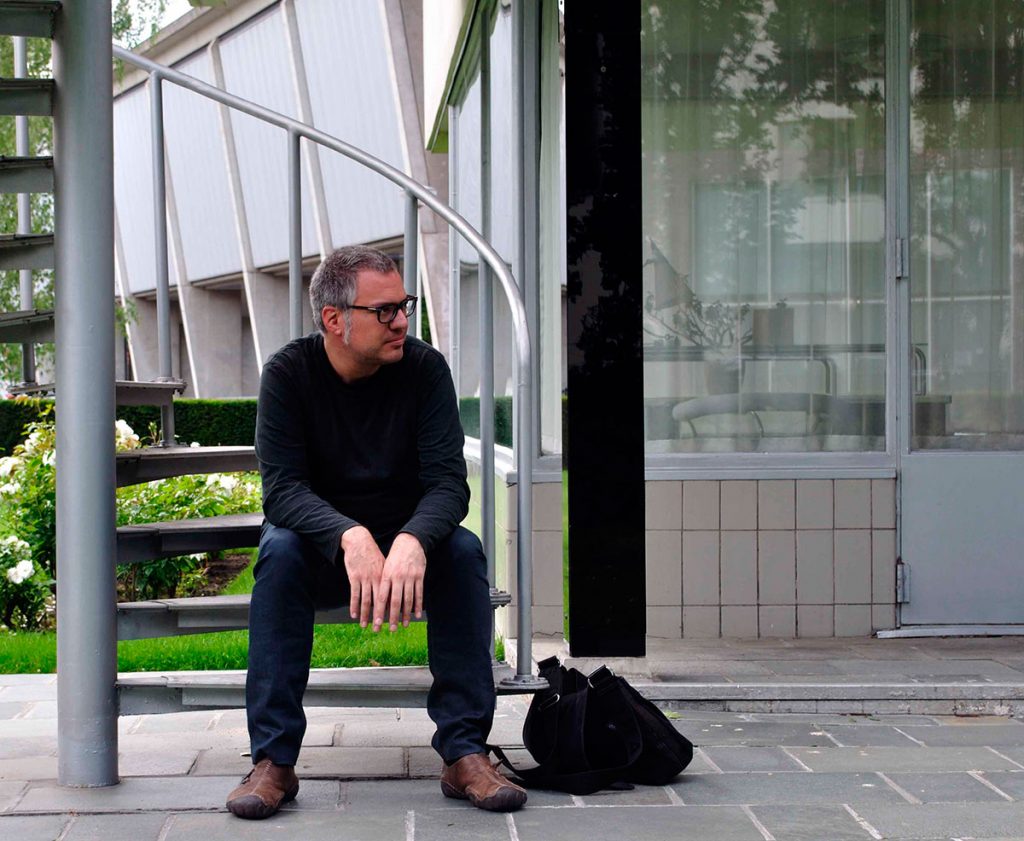 How there would be defined Jaume Prat Ortells?
As someone who tries to move away slowly from the dilettantism.
Not to seem to be too cryptic I will add that actually this writer's my facet that has made me more or less deserving of this interview was something opposing, product of the need to use too much free time that I still had when the crisis of the construction exploded in trying to continue being an architect without madman to turn myself for the inability to exercise my profession. So, actually, I met that a good day someone critic called me without having too much idea of what noses it it was meaning to be. And I try to correspond with the interest that it could have generated professionalizing me.
What does think of the programs and of the educational current system in the schools of Architecture? What aspects might they improve and complete?
I cannot think about the topic of a consistent way for having being rejected by all the schools of architecture in which, for proximity, it might teach.
Has "network" democratized the architecture?
The network has democratized the architecture and, at the same time, it has atomized the offer causing two parallel very important situations to understand what is happening: on the one hand the commercialization and the general loss of interest (though some few ones get away themselves) from the magazines of architecture, with a prestige established on the one hand in his aptitude to generate economy and for other one in his relations with the power (understood this one so much like in his institutional slope as in his slope of management of an agenda of contacts) and for other one the job insecurity of the way: big initiatives generated in the network, indispensable now to understand the functioning of the architectural panorama of the country, are deficit and without perspectives that it stop being even long-term. This way, the user can choose and chooses, but what is removed behind this frame of choice is an uncertain and unstable maremágnum of more or less precarious initiatives.
What has contributed the "network"? And to the architecture?
A loudspeaker, a way where to be able to express, develop and investigate part of my ideas on the architecture and, the most important thing of everything, the possibility of knowing very interesting people, some of which have turned into my friends. Also the possibility that many doors are opened me and to be able to realize visits to places or not accessible situations normally. And a certain professional promotion that has not allowed me still to go out of the job insecurity. But it is necessary to be an optimist.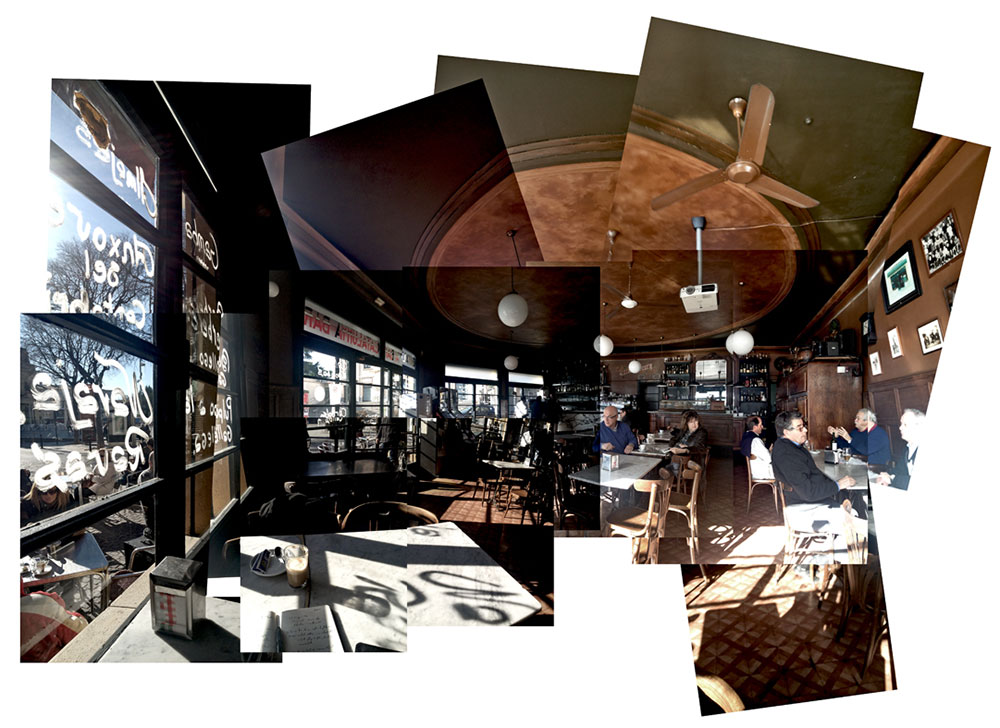 In a recent article, Santiago de Molina was writing on "living without teachers", might it X-ray the current panorama of the Spanish and international architecture?
Without intention of arguing with Santi I am radically in opposition to his affirmation. Not only we do not live without teachers, but the current area of the architecture is agreeably blurred and interesting. Respect of the Spanish architecture: this one has atomized, dispersed in a series of currents and (sometimes) movements of an alone person. It has lost centralidad and has lost a certain identity (though there is the one who differs of this). But, without starting giving up now names, there is a series of architects more or less distributed by all our geography (another interesting feature) whom it might be call teachers, and that will have, and they have, a strong repercussion both in our panorama and in the international panorama.
Respect of the international panorama, architects as Siza, Foster, SANAA, Herzog and of Meuron or Koolhaas, between others, they present a packing, an influence and a capacity of important leadership.
Last two considerations: the first one is on the housing. These big international teachers are, or continue, or return to put the housing in the center of the debate, which redounds to a qualit increase of his work.
The second one is that all the national and international leaders come from the practice. The theory and the critique are desperate lacking in modals. Even if we think about an architect as Koolhaas, who writes very well, it bases his prestige on the project formulation.
It has commented and debated enough on the death of the critical architecture, but there exists really a substantial difference between the current critique and that of last epochs? 
The principal difference that I observe is that of the possibilities within reach of the critics: it was never so easy as now to exercise these critiques, to to publish them, to document them. The critique of architecture is not dead, not much less. Some of them exercise it, and exercise it well. What happens is that it does not count. Or it is ignored or is despised or directly he refuses, or some of them kill her or want to kill her. I have not managed to live before except of heard, so I do not know comment on it. Now the critique is irrelevant because there has been wanted that it is irrelevant.
When does he think that this loss of course has taken place? 
It yes can be dated accurately: critique is to be able and critique is a control. So when the magazines of architecture (powerful, with will of control and, in turn, férreamente controlled) lost the centralidad they decided to kill to the critique just in case. A species of preventive suicide, it was not that the alternative voices were getting out of control.
Therefore, which must be the function of a critic? How must a critic of architecture be positioned?
I dónt know if I am the person adapted to answer to this question. The royal response is "leave him since", but I suspect that it will sound badly. I have never felt too independent.
Two additional considerations: the first one is that it is very easy to break the card. The destructive critique, the systematic cancellation of what exists, is a temptation, and it is easy to do it. There are many things that work badly and, too often, to denounce them it you can cause problems or, even worse, it can make you converted into a laborer, into an arma arrojadiz to the service of someone more intelligent than your (always there is someone more intelligent than you) with aptitude to use your bad milk as instrument of control and political positioning.
I am interested in the constructive critique, the critique that can be used as project instrument. The critique that cohesiona, it explains, interprets and, doing all that, is capable of creating a dialog. The teacher Josep Lluís Mateo (yes: I have to just g the name of one of those that I consider to be a teacher) always he says to me that my mission, or the mission of a critic, is to explain his work, or the work of an architect, and the mission of the architect is it of meeting on a project that could dismantle this explanation. This way it is advanced. This is a fantastic example of what I think that it can obtain a good critique.
The social considerations are the most important (keys), but do not be if they belong to the area of the architecture as profession or to the area of the architect, or of the critic, as citizen.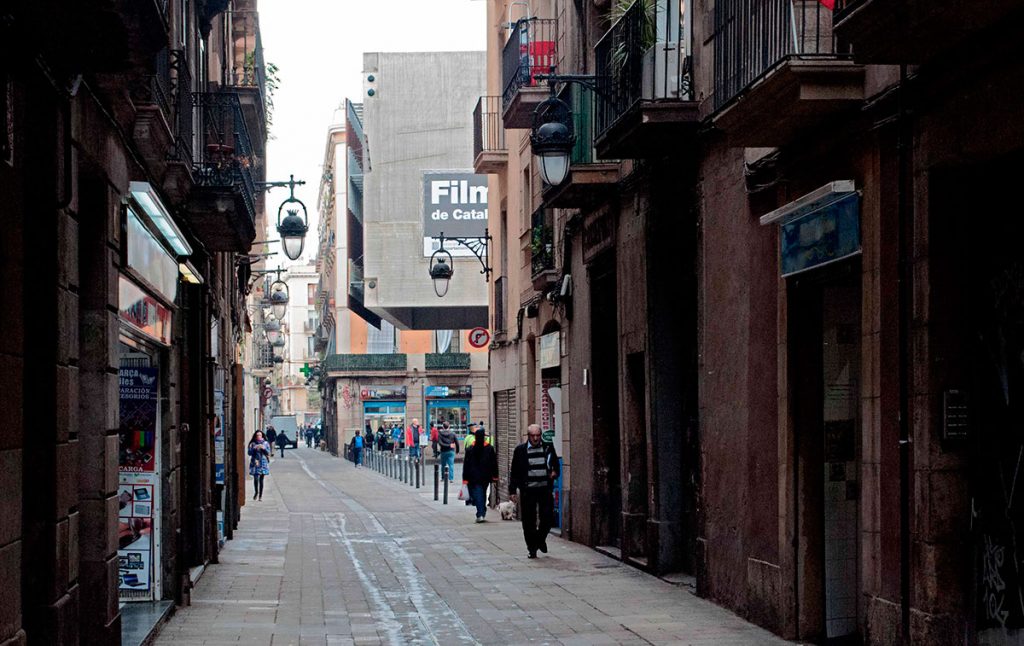 It does little it was commenting that the "critique" has moved from the canonical magazines to the network why?
For the break of the system of own subjection a system in which the means were controlling the diffusion of the message. It is to say: before it was publishing in a magazine or it was not publishing. And this was leaving you in hands of the generosity or of the interests of the promoters of the magazine. Now there are more voices and freer to the effect that they are not controlled so openly, or of that the agents and mechanisms of control have been atomized also. And there is demand of it. So, before the confusion of the traditional magazines, the critique has moved to the network for this demand of explanations or of free information.
The architecture, it has opened many fronts of battle (LSP, Bologna, unemployment, labor precariousness, Spades, ETSAs, emigration, communication, etc), will not they be too much for the existing polarization inside the same one?
Actually the architecture only has opened two fronts (that enclosed might be included in the alone one): his loss of prestige, motivated partly by the fact that one has played the role her responsible for the last and most serious economic crisis and partly for the global loss of prestige that is suffering any profession based on a universitary education and a general myopia of the profession with what it concerns to his competitions. It is to say: it is not a moment to preserve the competitions, but of claiming those who indeed correspond to us, that are much more wide from that we are defending. What redounds, in a species of spiral descendant, to this loss of prestige.
Additional: the architects we have resigned the power. There are no good architects who are the secretaries or prime ministers. We do not organize as lobby beyond for the defense of a few spurious and myopic interests. And this way there is no way. When will we see an architect to aspire to the presidency of the government? (Small historical note: Josep Puig i Cadafalch obtained it in the 10s of the 20th century and still nowadays we enjoy his legacy, a legacy that unifies politics and architecture with a brutal capacity, which persists even nowadays, of structuring a territory.)
How does it see the future of the architecture? And that of the profession?
That of the architecture with enormous optimism. Hopefully hooligan. We are OK. Indeed well. Local consideration: it is not possible to leave carelessly the topic of the housing, and for too many years this has happened in Spain.
I am not even interested in when to that of the profession, it neither be in it. The good thing of being job insecurity is to be able to see the things in perspective and realize that the architecture is bigger than the architects. Someone will continue doing it well. If we are (and I return to the plural that is because I have ideas in the matter) capable of organizing and of recovering the prestige of the profession we do not even take so much future as the own architecture.
What does think of those that they have been going to work abroad?
All my respect for them. And all my scorn for a few authorities, or a government, which exists not only allowed, but even brave, that so much workforce, so many gray matter, so many formed and formed well people have left of here. It is a serious problem of a dimension still for exploding.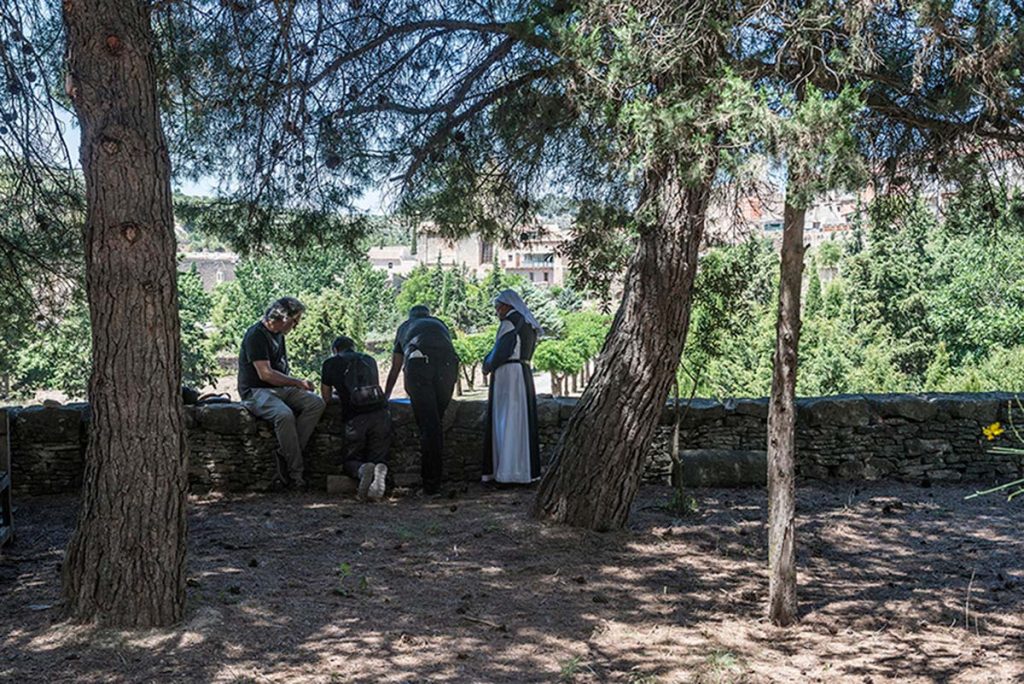 What does think of the architects who "undertake" in new fields?
Also all my respect. It is possible to do this in two different ways: them there is that, simply, they leave the profession, and there is that they undertake in incidental fields to the architecture confronted by people who thinks as an architect. If he takes advantage of his experience and his intelligence this only can redound to the good of the architecture and in an extension of the fields that we can exercise and, eventually, in an extension of competitions.
Additional consideration: Spain, a quixotic country, has chosen to conceive the entrepreneurial as a fled ahead: this one is very nice, but simultaneously precariza the market and it returns it uncertainly. The entrepreneurial, when native does not take as a flight towards ahead, needs of a frame that he respects her and eventually it has the sufficient aptitude to be able to stabilize and consolidate the initiatives.
Is it satisfied with his professional path? What projects of future do wait?
Not, I it am not by no means. Though there have been good moments. And I do not have the most remote idea of what will provide the future. But better optimistic being.
To finish, what would him advise the current students and future professionals of architecture?
That are organized. Even politically. And in an as independent as possible way.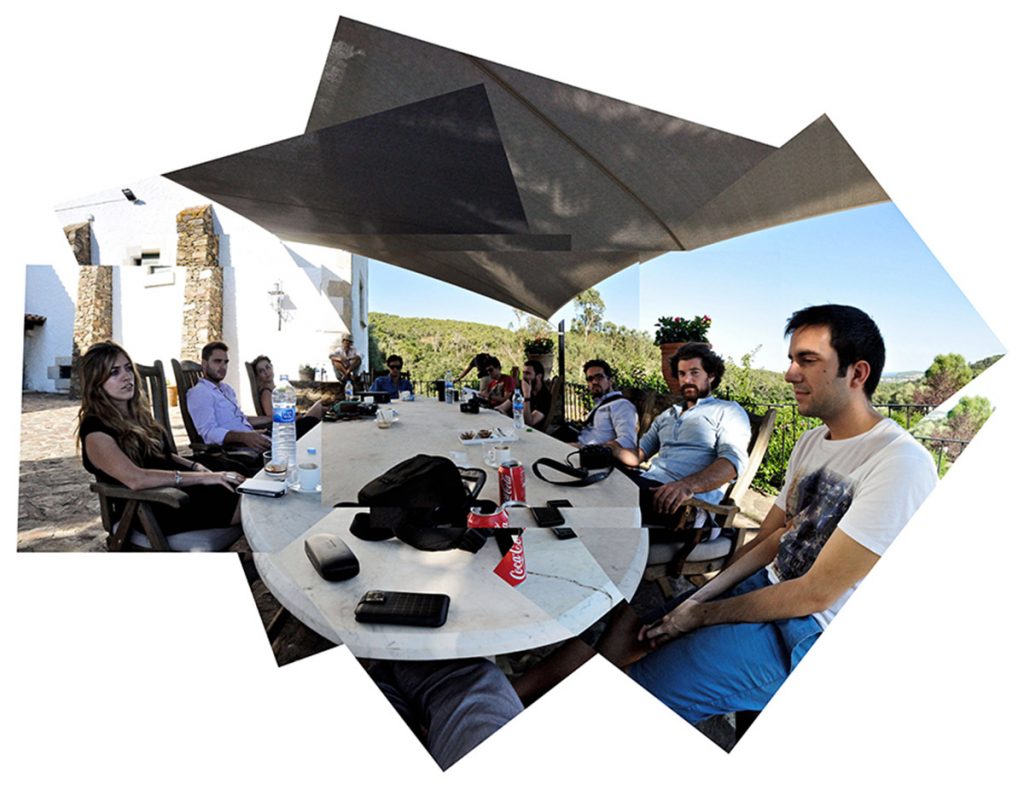 Jaume Prat Ortells · Critical architecture
April, 2017
Interview realized by Ana Barreiro Blanco and Alberto Alonso Oro. We be grateful for Jaume his time and predisposition with this small space.