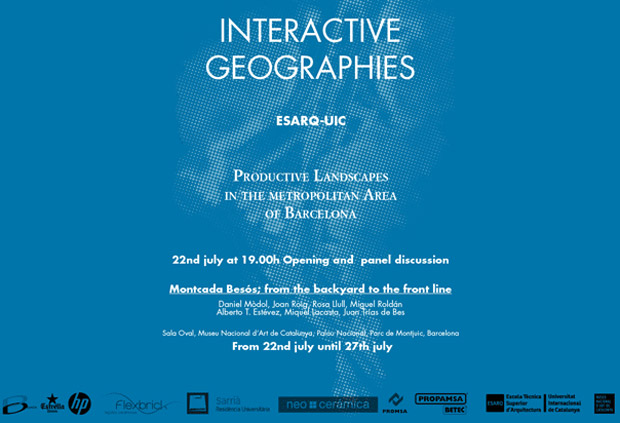 The Technical Top School of Architecture of the Universitat Internacional of Catalonia (ESARQ-UIC) inaugurates an exhibition in the Room National Oval del Museu d'Art of Catalonia (MNAC) on Montcada-Besòs's metropolitan territory from the works of end of degree of the pupils of architecture. It is a question of 31 projects that they take as an aim the transformation of the area of Montcada i Reixac.
The projects have been directed by the architects and teachers Alberto Estévez, Miquel Lacasta and Juan Trias de Bes, together with the teachers of the technical areas and thanks to the collaboration of different technical personnel of the public Administration.

Montcada i Reixac es, a día de hoy, un lugar estratégico y su condición de paso obligado es, a la vez, su fuerza para recuperar un territorio que, en vez de ser encasillado como uno de los patios posteriores de la ciudad de Barcelona, tiene que encontrar su identidad a partir de su lógica geográfica.
The inauguration of the exhibition, titled "Interative Geographies: productive Landscapes in the metropolitan area", it will take place on July 22 at 7 p.m. h with a round table in which there will take part the architects Joan Roig, Daniel Mòdol, Michael Roldán and Rosa Rull.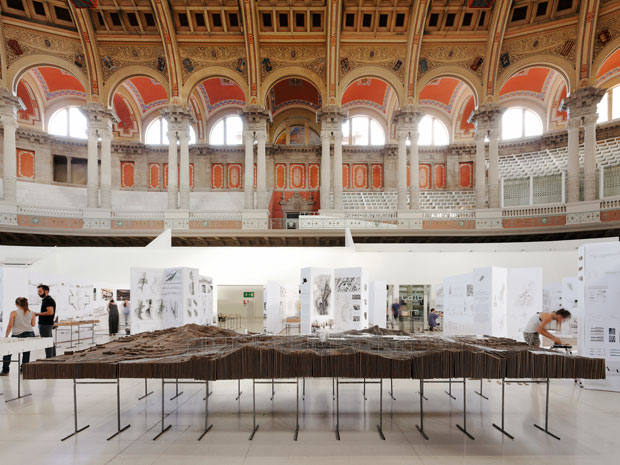 The exhibition will be able to visit from July 22 to July 29 in the Room National Oval del Museu d'Art of Catalonia.
Búsqueda para satisfacer el conocimiento de la actividad arquitectónica y tangentes que se generan. La idea es crear un espacio para divulgar los diversos proyectos en busca de nueva inspiración y de intercambio.