This March takes place in Sunyani (Ghana) the opening of the schools of Saint Patrick and Saint James. The rehabilitation project of the school complex, by ASF, has been executed with the local partner Minor Conventual Franciscans, who have contributed enormously since his arrival in Sunyani to the social and human development of the city especially in the field of teaching. The project, costing a total of 1,363,638.42 euros, allowed between December 2006 and December 2011 the construction of two schools with sufficient capacity and minimum infrastructure to teach Nursery, Primary and Secondary and the impulse of the Parents Association and SMC as a social based organization.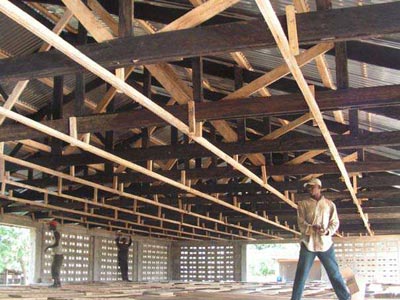 […]
+ article is published in Arquitectos Sin Fronteras
Búsqueda para satisfacer el conocimiento de la actividad arquitectónica y tangentes que se generan. La idea es crear un espacio para divulgar los diversos proyectos en busca de nueva inspiración y de intercambio.