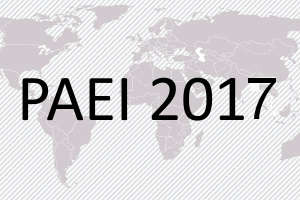 The summons of the The IIIrd Spanish International Architecture Award 2017 are promoted by the Forum of the Spanish Architecture of the Top Advice of the Architects' Colleges of Spain – Forum CSCAE-, under the presidency of honor of the Secretary of Promotion of the Government of Spain.
The Spanish International Architecture Award there are opened professionals of the architecture and companies collaborators of Spanish origin. The prizes will be able to choose to the offers realized between January 1, 2015 and December 31, 2016 and placed out of the Spanish territory.
The offers will have to be sent before 15:00 of September 15, 2017.
Categories.
Architecture Award. There will be rewarded the architects' work or Spanish companies of architecture in the exterior which execution has finished in the chronological established
International Competition Project Award. The offer will be rewarded to a contest for the development of a work of architecture in the exterior presented by Spanish architects. To take part in this category is necessary that the contest has been summoned in the chronological established area, and it has been trumped before the presentation of the documentation, with independence of the result of the same one.
Spanish associate Company Award. There will reward the work executed in the exterior by a company promoter or construction Spanish woman in whom there have taken part Spanish architects, that it has concluded in the area cronólogico establececido.
Urbanism Award: Urban development Planning and Urban Accomplishments. There will be rewarded architects' works or Spanish companies of architecture in the exterior that there take as an object the urban development planning or accomplishments of urban dimension written or executed in the chronological established area.
Support to the internationalization Award. Persons will be rewarded, companies or institutions that rest to the Spanish companies of architecture on his internationalization. In this category the members of the committee of selection and of the Juror will be able to formulate offers for his consideration.
More information in the web of the CSCAE.
Búsqueda para satisfacer el conocimiento de la actividad arquitectónica y tangentes que se generan. La idea es crear un espacio para divulgar los diversos proyectos en busca de nueva inspiración y de intercambio.