Investigation raised as practical and complementary part of the doctoral thesis: Fisac's "bones"; the search of the ideal piece. The thesis analyzes the patent inventions of the architect Michael Fisac.
An exhaustive analysis of these patents allows to discover the evolution of the work and of the thought of the of La Mancha teacher who ends for becoming condensed in his last patent, a system even in force and who the architect baptizes as "spilt architecture".
Fisac dies in 2006 without seeing the aplicaciónpráctica of his last invention. This fact will use as base to the present work that has for aim develop this patent in the field of the one-family housing of low cost.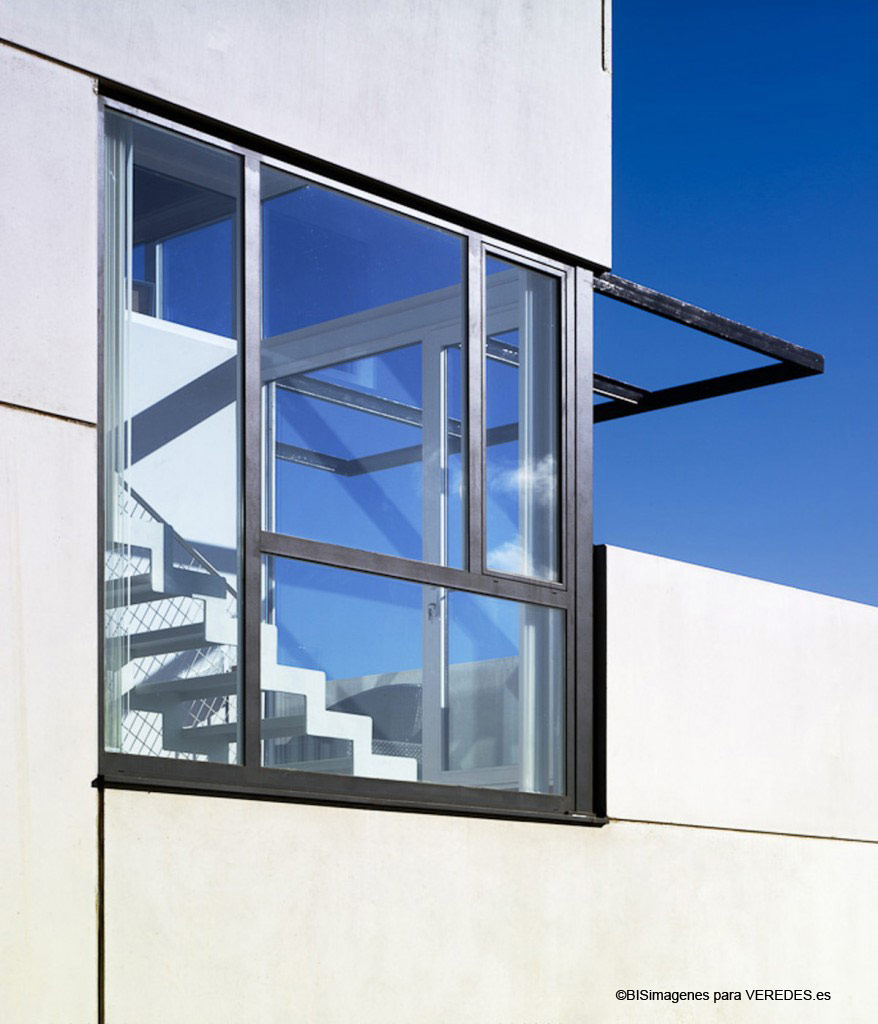 There appears a practical royal case that will serve as testing ground to analyze the possibilities and limitations of the system.
The methodology and conclusions allow to see as a whole, the evolution of Michael Fisac's thought and to the time to establish a tour for the most recent constructive Spanish tradition and his narrow relation with the current reality.
Work: GZ 10 · Prototype of one-family housing
Author: Fermín G. Blanco
Localition: Gronzo, A Coruña, Spain
Direction of work:Luis Miguel Fernández López, Javier López da Vila
Manufacture of panels:Posteléctrica Fabricación
Assembly: Marcos Carreira
Alumino's carpentry: Quintaplast
Documentary follow-up: Alex of the Rio – photography – David Plaza and Sonia Otero – edition – Eduardo Estévez – operator – Edilberto Viéito – graphical design-
Photography: Héctor Santos-Díez | BISimages + Estudio Fermín Blanco
Búsqueda para satisfacer el conocimiento de la actividad arquitectónica y tangentes que se generan. La idea es crear un espacio para divulgar los diversos proyectos en busca de nueva inspiración y de intercambio.