"The tool to create interactive experiences of communication in that they inspire love to your hearing. He reports, educates and hooks since you it have never done. It is a moment to give him life to your contents."
Geniallyis a web free tool that allows to support the process education learning across the creation of educational resources as infografías, posters, presentations, between others.
His facility of use and the possibility of creating different types of interactive contents turn to this tool in a versatile and appropriate option for the one who needs to present any class of information of an attractive and tidy way.
It is available completely in Spanish.
Why can I use Genially?
The only platform for all kinds of interactive contents. To present, to intergesticulate, to explain, to spread, etc.
The one who does believe already brilliant contents?
Many people already report, educate and hook to his hearing with interactive contents.
Corporations.
Believe incredible contents that hook your public. With results monitorizables.
Media.
Believe contents enriched with interactivity that favor the retention and the viralidad.
Education.
Believe interactive presentations, Mental Maps… The didactic resources of the S.XXI.
Designer.
Believe interactive and animated designs that favor visual componente.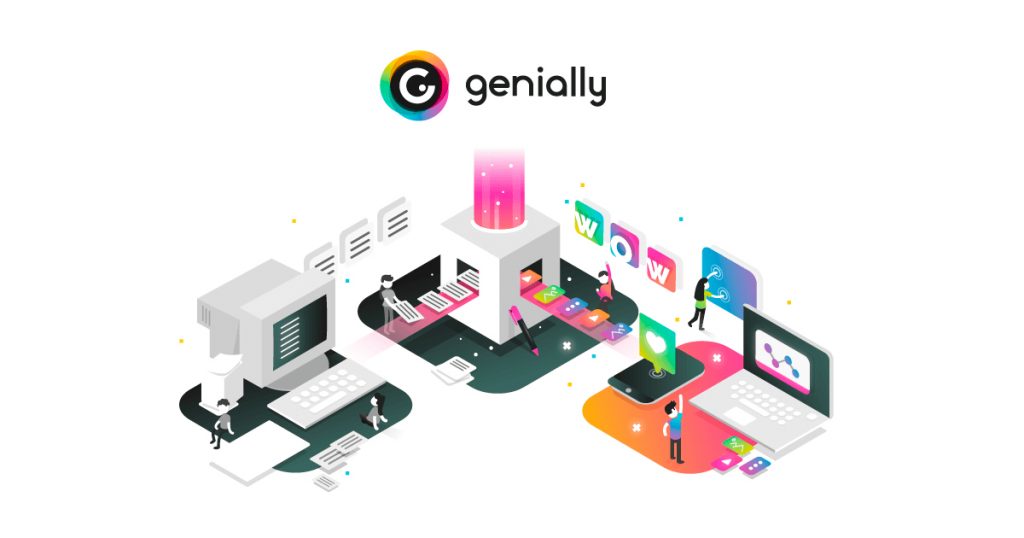 "The visual communication catches the attention more effectively".
His decalogue.
We are creative for nature
We are social beings, beings communicators
Before the saturation of contents: the innovation
We are visual beings
We are exploratory beings
The life does not have an alone dimension, the communication either
The communication is an experience
We remember the histories, and we are charmed with them
There is no creativity without amusement
There is no success without innovation
Countting big histories has never been so simple!
Búsqueda para satisfacer el conocimiento de la actividad arquitectónica y tangentes que se generan. La idea es crear un espacio para divulgar los diversos proyectos en busca de nueva inspiración y de intercambio.