Wolfe criticizes the trends of the modern architecture for avoiding any external ornamentation. It praises architects as Louis Sullivan who, from ends of the 19th century up to his death in 1924, constructed a good number of adorned buildings. He directs his critique the International Style and the Modern Movement exemplified in architects as Ludwig Mies van der Rohe, Him. Ludwig Mies van der Rohe, Le Corbusier and Walter Gropius.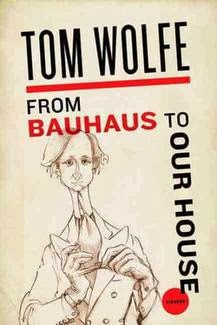 From Bauhaus to Our House
Tom Wolfe
Farrar, Straus and Giroux, 1981 | Picador, 2009
Búsqueda para satisfacer el conocimiento de la actividad arquitectónica y tangentes que se generan. La idea es crear un espacio para divulgar los diversos proyectos en busca de nueva inspiración y de intercambio.