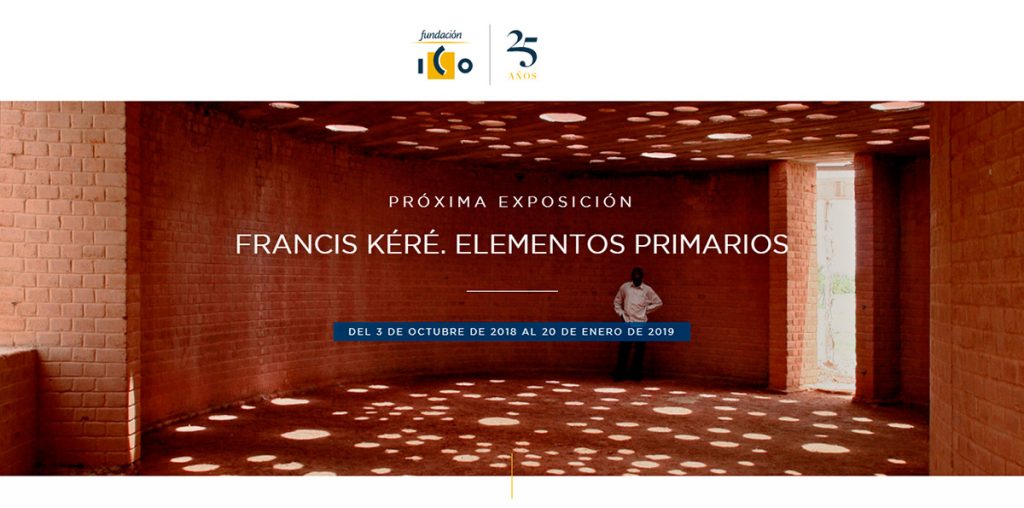 "Francis Kéré has developed innovative strategies that combine traditional construction materials and methods with modern engineering techniques, and since he founded Kéré Architecture in 2005, his work has gained great recognition, with awards such as the Global Award for Sustainable Architecture, the BSI Swiss Architectural Award, the Marcus Prize, Global Holcim Gold Award, and the Schelling Architecture Award."
Francis Kéré, an architect trained in Germany, comes from a small town in West Africa, Gando, in Burkina Faso. As the first son of the leader of his village, his father allowed him to attend school despite the fact that many of the inhabitants of his village considered that Western conventional education was a waste of time. Subsequently, he obtained a scholarship to train in Germany, where he graduated in architecture and engineering at the TU in Berlin. In parallel with his studies, he created the Kéré Foundation to finance the construction of the Gando Primary School, which was awarded the prestigious Aga Khan Prize in 2004. Kéré continues to reinvest knowledge in Burkina Faso and elsewhere throughout four continents. Francis Kéré has developed innovative strategies that combine traditional construction materials and methods with modern engineering techniques
Since founding Kéré Architecture in 2005, his work has garnered great recognition, with awards such as the Global Award for Sustainable Architecture, the BSI Swiss Architectural Award, the Marcus Prize, the Global Holcim Gold Award, and the Schelling Architecture Award. Kéré was appointed a member of the Royal Institute of British Architects (RIBA) in 2009, and an honorary member of the American Institute of Architects (FAIA) in 2012. He has taught at the Harvard Graduate School of Design and the Swiss Accademia di Architettura di Mendrisio .
Among his main works are the Primary School (2001) and the Library (under construction) of Gando, Burkina Faso; the Mali National Park Complex (2010), in Bamako, Mali; the Health and Social Promotion Center CSPS (2014) and the Opera Village (under construction), both in Laongo, Burkina Faso; the National Assembly and the Burkina Faso Memorial Park, in Ouagadougou, Burkina Faso (in development); the Satellite of the Volksbühne Theater at the Tempelhof Airport, in Berlin (temporary installation, 2016); or the Pavilion for the Serpentine Gallery of the year 2017.
Francis Kéré. Primary elements
From next October 3 and until January 20, 2019.
ICO Museum, Madrid, Spain.
SCHEDULES AND DAYS OF VISIT.
From Tuesday to Saturday: 11.00 – 20.00 h.
Sunday and holidays: 10.00 – 14.00 h
Búsqueda para satisfacer el conocimiento de la actividad arquitectónica y tangentes que se generan. La idea es crear un espacio para divulgar los diversos proyectos en busca de nueva inspiración y de intercambio.