The ETSAC organizes the FALAMOS DE ARQUITECTURA daysin that our guests (Galicians, Portuguese and Brazilians) will expose a recent work and all guests will take part in a round table to which you are. In these days it will put in evidence on the usefulness of our language in a wide context, that of the lusophony.
Day 01: on Friday, the 04.04.2014th to them 11:00h
Manolo Gallego and Alexandre Alves Costa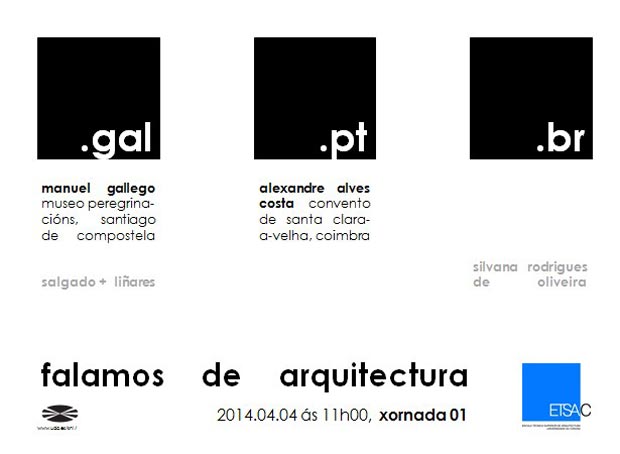 Day 02: on Friday, the 25.04.2014th to them 11:00h
Alfonso Salgado e Silvana Rodrigues de Oliveira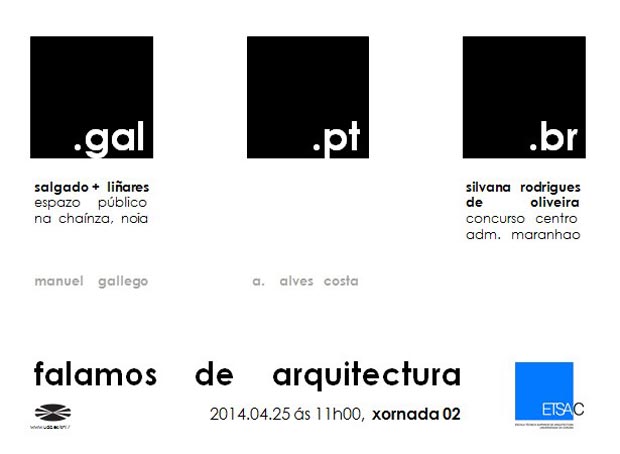 Búsqueda para satisfacer el conocimiento de la actividad arquitectónica y tangentes que se generan. La idea es crear un espacio para divulgar los diversos proyectos en busca de nueva inspiración y de intercambio.