ARCHIZINES celebrates the reappearance of the magazines alternative and independent from architecture worldwide. The itinerant exhibition treated by Elias Redstone in collaboration with Architectural Association, assembles 100 fanzines, magazines and bulletins of more than 20 countries that provide an alternative vision to the architectural established literature. Edited by architects, artists and students, these publications promote new platforms for the comment, the critique and the investigation of the spaces in which we live and practise the architecture. In them it is achieved one does important, and great times radically, addition to the architectural speech beside demonstrating the love for the word printed in the middle of the digital age in which we are.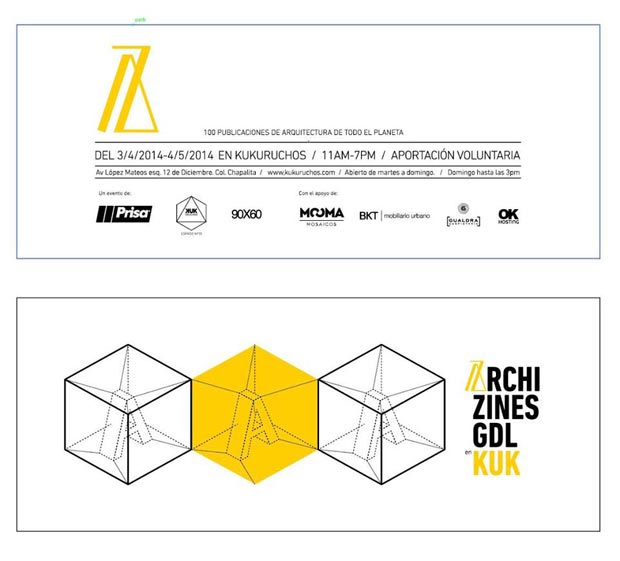 The exhibition shows the original copies together with you interview his producers on video. A number has been selected to represent every publication, which are available for the consultation of the visitors. The project ARCHIZINES was initially presented on line to catalogue, to celebrate and to promote this explosion of the publishing activity. The web page and the itinerant exhibition continue evolving as new publications appear or are discovered. From his launch in London in 2011, the project has been exposed in Barcelona, New York, Berlin, Tokyo, Osaka, in the biennial show of Venice (2013), between others.
Búsqueda para satisfacer el conocimiento de la actividad arquitectónica y tangentes que se generan. La idea es crear un espacio para divulgar los diversos proyectos en busca de nueva inspiración y de intercambio.