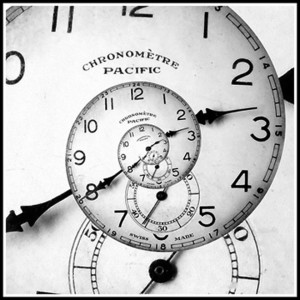 It is clear that to be an architect today is a profession, when less, complicated it, for not saying of high risk. The crisis is beastly for all, but in our sector of the architecture and the construction it has damaged more than in the majority.
For it, it seems to us to be interesting us to stop to think about what we might do the architects and the studies of architecture to be able capear temporarily a bit better.
So, this post has the humble intention of putting on the board some questions that ojalá could help us to think over a bit.
Since some of you already know, for a good time one of the labor activities that we realize as Stepienybarno they are Projects of Digital Identity for architects.
Summarizing very much, it is a question of helping other companions to have a complete and dynamic presence in the network. But in this digital disembarkation we think ourselves that, in many cases, our labor is complicated by the lack of managerial strategy of the study.
For it, and leaving clear good that for nothing we consider ourselves to be specialists in the topic, today we wanted to comment on several matters that lately us court the cabezita, to see what they seem to you.
Before the thin cows were coming, many studies of architecture did not need too much managerial knowledge; on the one hand, the projects often were coming without having to look for them and, for other one, in any more than one occasion, these offices were organized, let's say, of "that way". In addition, in someone of them, even of "recognized prestige", it was habitual enough scholars saw playing the role of architects and "false autonomous" several integrated inside his flowchart.
With the arrival of the crisis many studies prefirieron to look for another side and to do as that nothing was happening, thinking that putting more hours and lowering the fees it might come to survive. To finish off the mistake, some others have been competing continuously. In these, increasingly scanty, contests were facing against other hundred or more companions to try to win, though, evidently without obtaining it in most cases, though only it is for a simple calculation of probabilities.
If we look in other sectors, we will see many cases of professional success that do not have anything to see with the previous strategies. Rather everything opposite.
So, with your permission, we encourage to rescue three basic ideas that seem to us to be important at the moment of restating the professional activity of an architect or study of architecture. And which are? So the following ones:
1. To wonder if the company needs, really, the service that offers today a certain study of architecture. If the response is not, surely, in a nearby future he will need him less still.
2. Being is conscious of the personal strengths of the members of the study. In turn, to know how they can produce synergies between them and, finally, how all of them reverberate in the strengths of the own study.
3. To detect, on the part of the study of architecture, a niche of concrete and precise market. That is to say, to look for something that can be done very well (preferably, enjoying it), that is really necessary and that there are few people who does it.
Yes, already, that if you know all that already you have solved the tort, not? So though it looks like a lie, there are a heap of technologies and professionals who serve for this and who, undoubtedly someone, would be more than useful for the majority of professionals of our union. Well, this one is alone our opinion.
On the other hand, but with direct relation with previously commented, a few days ago speaking with the sociologist Jose Michael Iribas, it was commenting to us that, in his opinion, the architects have three characteristics that differentiate them and qualify them specially. With the one that is falling down there never comes badly a breath of fresh air and to see what values can do forts to us, not? There they go:
1. We work very well with the complexity and, in turn, we have an integral and transverse vision of the situation.
2. We are specially creative, with everything what the term in question involves.
3. We have a trend it was doing the excellence; to giving more than what, in a beginning, it is asked us.
It looks like to us a guessed right enough vision and, precisely for it, we believe that these strengths are more than reusable in the "periphery of the architecture". This one is a topic in that every time we are interested more: about knowing what architects, using the qualities that our own profession gives us, are unrolled by fluency, at the professional level, out of the architectural epicentre. On it, if it seems to you to be interesting, we will speak to you in near post.
In end, which since you see, we are sure of the fact that to have a certain managerial vision has why to be scolded by the architecture, since from many fronts they have wanted to sell us for many years. Or it seems to us or the idea has been obstinate us, from the own school, which if you organize empresarialmente with certain logic already you have sold at the enemy. We see it upside-down: if there does not exist a managerial serious and forceful recycling, many of these studies that, still today, continue realizing good architecture will have it more than difficult to survive.
And now, like always, we would be charmed with knowing how all of you see this topic!
Stepienybarno_Agnieszka Stepien and Lorenzo Barnó, architects
Estella, april 2013
Stepienybarno está formado por Agnieszka Stepien y Lorenzo Barnó, ambos arquitectos y formados en temas de Identidad Digital y Comunicación online. Desde el 2004 tenemos nuestro propio estudio de arquitectura, ubicado en un pequeño pueblo de Navarra, Estella, y ambos estamos embarcados en nuestras tesis doctorales. A su vez, colaboramos con otros profesionales tanto del ámbito de la arquitectura, sostenibilidad y comunicación online. Vivir en Estella nos da la tranquilidad necesaria para poder encarar el día a día con energía y la red nos posibilita contactar con un mundo maravilloso que de otra forma hubiera sido imposible.