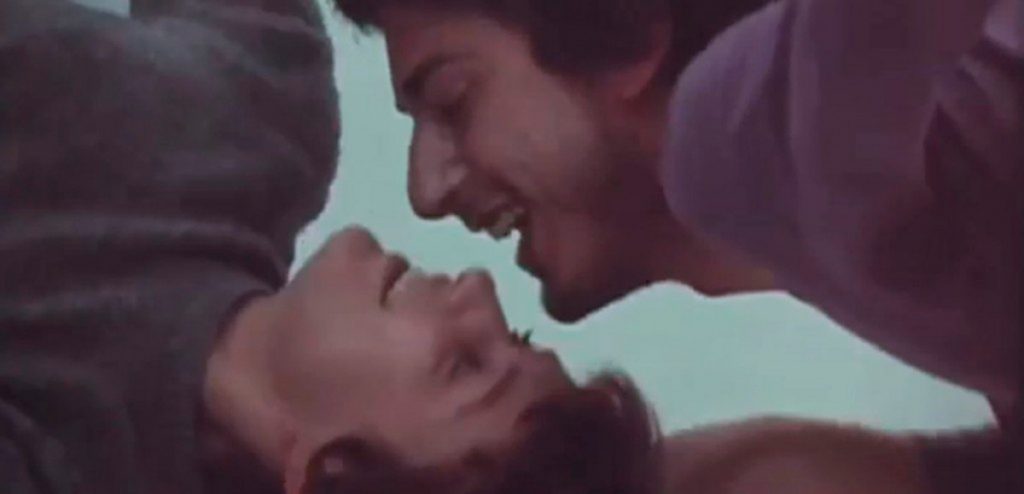 It often happens that looking for something in a newspaper or magazine, you will find something else, sometimes more interesting, than the one originally wanted. This has happened recently in the newspaper library of La Vanguardia, where I found an article that links two architects with a film and a film critic. The architects are Paolo Portoghesi and Ricardo Bofill, the film Esquizo, the work of the Architecture Workshop where the latter was, as already mentioned in this blog, and finally the critic, one of the most interesting of his time, José Luis Guarner, who in his time I followed with admiration, because he was capable of something very important for a professional: to discover films that otherwise would have gone unnoticed on the billboards.
Guarner was the correspondent for La Vanguardia at the Venice Film Festival in 1991 and his chronicle published on September 14 begins with these words:
"This is the work of a great neoclassicist",
Paolo Portoghesi said, president of the Mostra of Venice, during the presentation of the film by Ricardo Bofill Esquizo, one of the most anticipated events of the Mostra. Architect, in addition to one of the great specialists of the Italian Baroque, Portoghesi highlighted the concept of Esquizo as a cinematographic architecture, situating Bofill's experiment in its context – it was filmed in August 1970 – and specifying that his attempt to break the codes of Language of cinema was one of the consequences of the aesthetic revolution of May '68.
Bofill, for his part, explained that Esquizo is nothing more than a "notebook" within the interdisciplinary activities of the Barcelona Architecture Workshop. Its main objective is to investigate the mechanisms of artistic creation through its relationship with madness, because "every creator is a controlled madman". And their work materials were theses of psychiatrists and transcribed testimonies of demented people.
The atmosphere of the session was closer to the severe seminar of scholars than to the mundane meeting of a film festival. But, after all, it was the one that needed an experimental film, not designed for conventional exhibition. And that it was also offered in its original Castilian version without subtitles, not because of whim but because its simultaneity of texts and voices makes any conventional subtitling attempt precarious.
Esquizo is defined, in the titles of credit, as
"a fiction report about the architecture of a brain".
And that brain is what shows us, literally, the first image. And his thoughts burst with violence on the screen, where his mental movements are expressed through the bodily movement of a group of mimes, a solution to which the ideas of Artaud and the scenic inventions of the Living Theater are no strangers. What could be a mere laboratory experiment, however, takes on another dimension thanks to the personality of Serena Vergano, who assumes all the voices – female – in an extraordinary "tour de force". Crazy, children, mental landscapes follow one another in a cataract of violent images, fiercely poetic. There are many reiterations, scores and falls of rhythm in the set. But Esquizo is full of findings and retains its character of extreme, inflexible experience that had that early autumn – or would it be winter? – of 1970, in which the chronicler saw it for the first time in the Publi cinema, in a session that It brought together the "Gauche Divine" by weight of Barcelona.
Time has given to Esquizo, for the rest, an unexpected testimonial value: the insane have a voice here, but they say things that then a generation also said. And it has turned it, in passing, into the most radical proposal of the extinct School of Barcelona. The Venetian transit of Esquizo appears ironic in two ways. First, because it means both the triumph of death and the final funeral of a limited movement, but that remains the most important thing that has happened cinematographically in Barcelona in the last 25 years. And second, because despite the time elapsed, Esquizo has saved the honor of Spanish cinema in this Mostra: it does not seem that we have made much progress.
Almost thirty years after its premiere, Guarner contextualizes the film in its historical moment and is able to evaluate this "neoclassical" film architecture experiment.
Jorge Gorostiza, PhD architect.
Santa Cruz de Tenerife, november 2018
Author of the blog Arquitectura+Cine+Ciudad
Doctor arquitecto, proyecta y construye edificios y desarrolla trabajos de urbanismo. Desde 1990, publica numerosos artículos sobre cine y arquitectura en medios de su localidad, revistas como Nosferatu, Nickleodeon, Academia, Lateral, Cahiers du Cinema… y en varios volúmenes colectivos. Entre el 2000 y el 2005 dirige la Filmoteca Canaria. Imparte conferencias sobre arquitectura y cine en instituciones como el CAAM en Gran Canaria, la UIMP, el CENDEAC en Murcia, INCUNA en Gijón, Fundación Telefónica, la ETS de Arquitectura y el CCCB de Barcelona, las ETS de Arquitectura de La Coruña, Sevilla, Valencia y SEU madrileña, La Ciudad de la Luz en Alicante, la UNED en Pamplona, en varios colegios de arquitectos, así como en las universidades del País Vasco, Gerona, Valladolid, Málaga, Granada, SEK en Segovia y CEES de Madrid. Jurado en varios festivales cinematográficos, como los de Alcalá de Henares (2001), San Sebastián (2002), Sitges (2003), Las Palmas (2005) y Documentamadrid (2005), y comisario de las exposiciones Constructores de quimeras. (Centro Conde Duque, Madrid, 1999) y La arquitectura de los sueños (Capilla del Oidor, Alcalá de Henares, 2001).
He publicado bastantes libros y muchos artículos, he impartido conferencias, he sido comisario de exposiciones y jurado en muchísmos festivales. Si quieren saber más no duden en consultar mi blog ARQUITECTURA + CINE + CIUDAD.