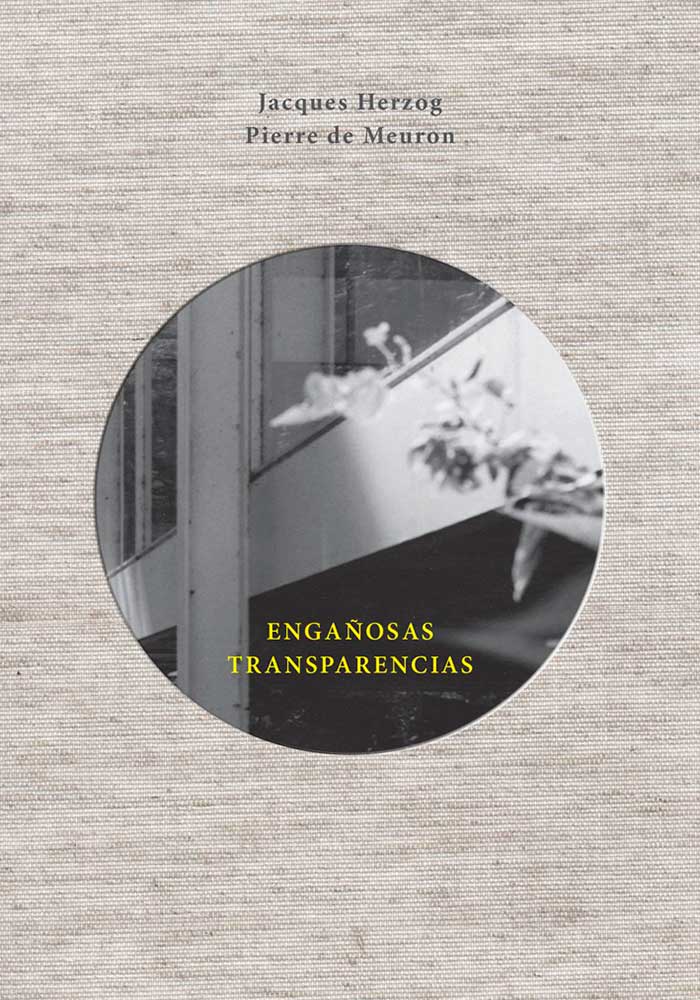 The work of the architects Herzog and of Meuron is for all known and it has been widely published in numerous monographs and magazines. Nevertheless, rarely the architects have shown themselves with the writing. Deceitful transparencies it is the first book of test written by the Swiss architects, who, after a visit to the house Farnsworth of Mies van der Rohe, approach the topic of the transparency as form of expression in the architecture and in the art, straining for understanding the intentions and the opinions that the most important architects and artists conceal.
Jacques Herzog and Pierre de Meuron think about the strategy of the deception of the transparency across works distinguished from important artists and architects of the 20th century. The names of the architects and the artists that here we never relate between yes surely have met till now in a common list: Bruno Taut, Iván Leonídov, Marcel Duchamp, Mies van der Rohe, Dan Graham and Gerhard Richter. Nevertheless, yes that there is something that joins them: his work marks the decisive stages in the evolution from the modernity up to the contemporary times.
Jacques Herzog and Pierre de Meuron founded Herzog and of Meuron in Basle in 1978, one study that, as the years went by, has been extended to an international equipment of partners and collaborators who at present are employed at projects at Europe, America and Asia. The study has his principal headquarters in Basle and possesses delegations in Hamburg, London, Madrid, New York and Hong Kong. Herzog and of Meuron they have designed a wide range of projects, from the small scale of the one-family houses up to the big one of urban development projects. The study known by his public cultural projects and by his collaboration with artists, has received numerous prizes, between which Pritzker (2001) include the Prize, the Golden medal of the RIBA (2007), the Praemium Imperiale (2007) and the Mies Crown Hall Americas Prize (2014).
Búsqueda para satisfacer el conocimiento de la actividad arquitectónica y tangentes que se generan. La idea es crear un espacio para divulgar los diversos proyectos en busca de nueva inspiración y de intercambio.