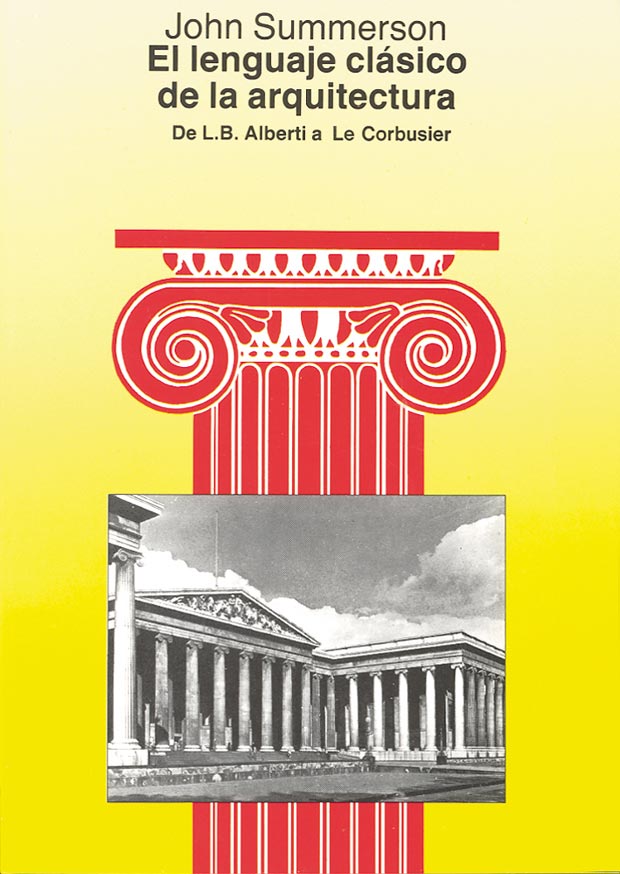 The classic architecture is a visual language and, as any other language, has his own grammatical procedure. With this premise of item, John Summerson introduces us in the foundations and the origins of the classic architecture and, by means of a historical tour, reveals the classic substratum that one hides in the architecture from the ancient times up to the modernity.
This book compiles six wireless programs that John Summerson realized in 1963 to explain the classic architecture to the great public in a moment of crisis of the modernity. Academician erudite and expert in English architecture, Summerson not only was capable of uniting rigor and divulgative level, but across these brief tests it offered a totally new vision of the classic architecture that rapidly propagated and was adopted as argument of the postmodernism.
John Summerson (1904-1992) He was one of the more important historians of the British architecture of the century xx. Between his more important books John Nash (1935), Georgian London (1946), Heavenly Mansions (1949) and the monumental work Architecture in Britain, 1530-1830 (1953), re-edited in diverse occasions. In 1945 he was nominated the director of the Sir John Soane's Museum, since it occupied until 1984. Together with Nikolaus Pevsner and Rudolf Wittkower, Summerson is considered to be one of the big theoretical ones of the architecture in the United Kingdom.
Búsqueda para satisfacer el conocimiento de la actividad arquitectónica y tangentes que se generan. La idea es crear un espacio para divulgar los diversos proyectos en busca de nueva inspiración y de intercambio.