The Thursday 22 November to the 20:00 hours inaugurates  in the room of exhibitions of the delegation of A Coruña of the Colexio Official of Architects the exhibition "The arpón and the whale", of Carlos Álvarez and Cristina Sánchez.
The exhibition explains of three parts:
1. Photographies, that belong to the project that gives name to the exhibition, "The arpón and the whale", and is a selection of images recopiladas of trips by United States, Mexico and Europe.
2. Structures, built by Cristina on purpose for these images and this room. Worked in iron, arrive to the 250 cm of height and play with the dimensionalidad of the image inside the space.
3. Diaporama, that is the culmen of the installation. It treats  of a species of short film, realised with a wider selection of photographies of the same project, that advance while a voice in off narrates a history.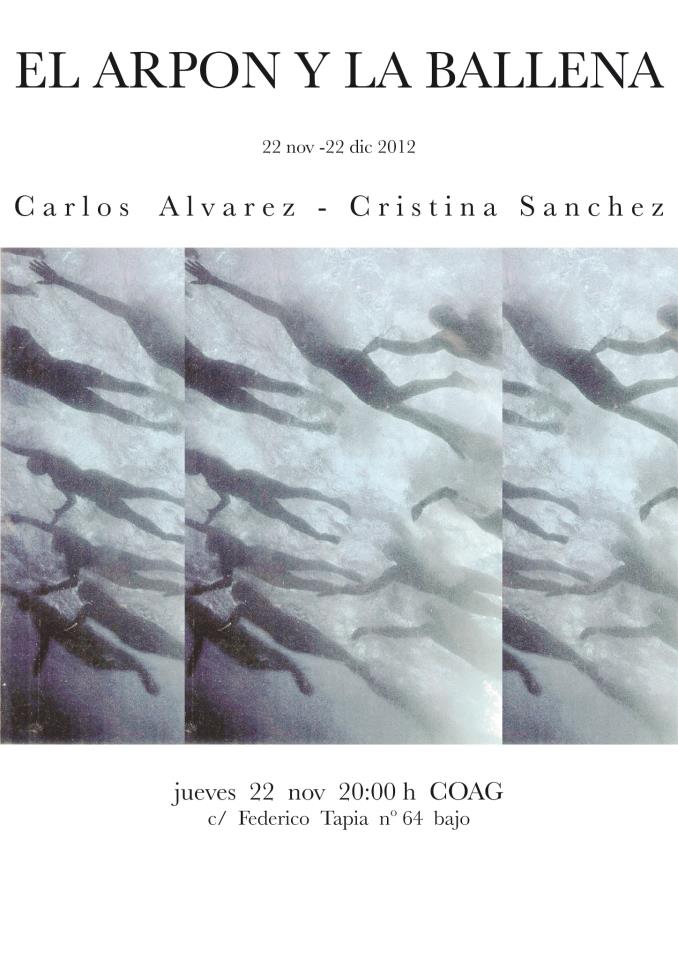 Authors
Cristina Sánchez (A Coruña, 1985) architect and founder of the mark Sansoeurs jewerly, has worked in study of Sanaa in Tokyo and has been awards with several international contests of architecture.
Carlos Álvarez (Madrid, 1981) initiate his career like photographer to finals of the 90, when it collaborated with publications like Vogue, Elle, The Pais… From mediated of the past decade has enjoyed of exhibitions so much individual as collective in galleries and museums of cities like Madrid, Paris, Berlin or Barcelona.
The harpoon and the whale
Room of exhibitions of the delegation of A Coruña
Federico Tapia 64, under
22 November – 22 December 2012
Búsqueda para satisfacer el conocimiento de la actividad arquitectónica y tangentes que se generan. La idea es crear un espacio para divulgar los diversos proyectos en busca de nueva inspiración y de intercambio.