Engawa es una revista trimestral. Eso dice la descripción de la revista según se lee en la web. Atendiendo a la realidad el tiempo de engawa se está alargando en cada número. Hay muchos motivos detrás de ello, todos mundanos, todos comprensibles. Pero como este estiramiento no cesa, parece que haya alguna corriente subterránea que empuje hacia esta dilatación. Es en el tiempo de la edición cuando todo se ralentiza, no porque seamos unos editores concienzudos, si no porque los propios artículos sedimentan, se trasiegan, alguno llega tarde y otros no llegan nunca, y el tiempo poco a poco parece "suspendido".
Durante este tiempo de espera Pedro Puertas nos comunicó que Antonio Jiménez Torrecillas había fallecido de cáncer. Y entonces todo ese tiempo se deshizo como arena entre los dedos…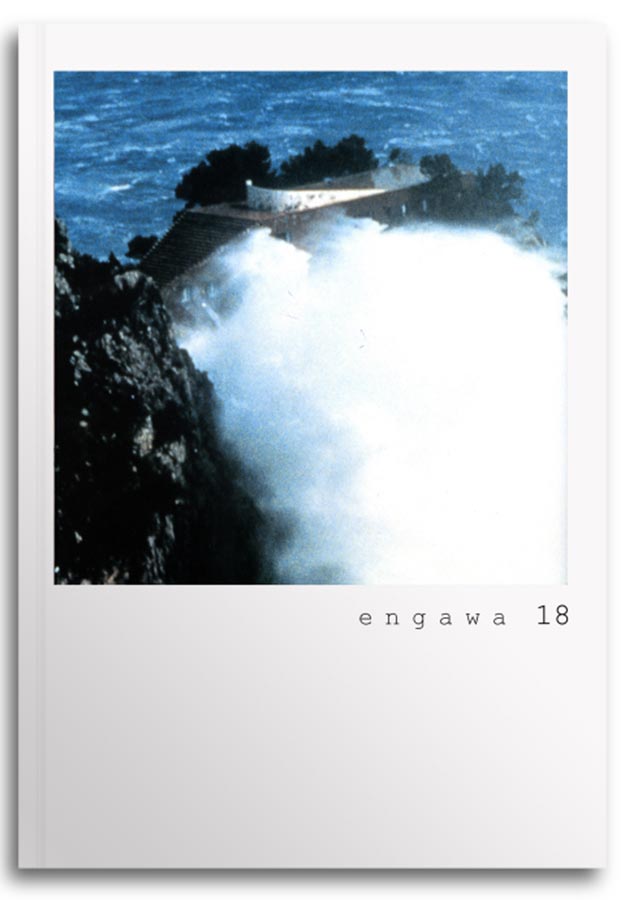 Pardon for this wait to all the collaborators.
– The one who is Anna Belsa?
– A gallery owner.
– Ok, already I see it in his linkedin, of the Gallery Joan Prats. I think that already it closed … Everything it is closing …
– let's not begin with the nostalgia.
– not! An architect is an optimist for nature … A dreamer.
– Anna Belsa also, has opened a new gallery.
It appears recurrentemente in our conversations, the nostalgia and the optimism, as if anduviéramos with a foot in every shore. This number of engawa comes listed towards one of them. My house is the image of my nostalgia – said Curzio Malaparte, writer and author of the homonymous housing who appears in the cover of engawa. His nostalgia was coming from the cell N.461 of 4 º Braccio de Regina Coeli where it was imprisoned. I sit down as a bird that has swallowed his own cage – it left writing Malaparte.
And nevertheless this melancholy cage can transform to the eyes of others in different approximations, some loaded with optimism. This way Héctor Fernandez Elorza expresses it:
"To read or to decipher the architecture has something of Chinese monk, fisonomista, cartoonist or of the look got excited by a child. They are the features of this one those that allow us to understand his shades and those that do that these are not the same according to the different looks, and that enclosed her of one itself changes throughout the time depending on detected features."

Already be like Chinese monks or cartoonists, we invite you to take part in the new number of engawa proposed by Anna Belsa. Remembering providing that an architect is an optimist for nature … A dreamer.
Thanks to all the collaborators and especially to Héctor Fernandez Elorza.
Features · Héctor Fernández Elorza
The strange case Malaparte · Matías Grimaldi
I sea what I sea · Ourania Chamilaki
Casa Malaparte, una casa come me · Jorge Meijide
Visual recollections of the House Malaparte · David Caralt
Water and place · Rubén Páez
99 steps · Pau Sarquella y Carmen Torres
Sequenced landscapes · Montse Solano
Between two winds · François Guynot de Boismenu
The own house · Laura Bonell
The headlamp · Pablo Twose
Be-tween · Pedro Puertas Herrera
Búsqueda para satisfacer el conocimiento de la actividad arquitectónica y tangentes que se generan. La idea es crear un espacio para divulgar los diversos proyectos en busca de nueva inspiración y de intercambio.