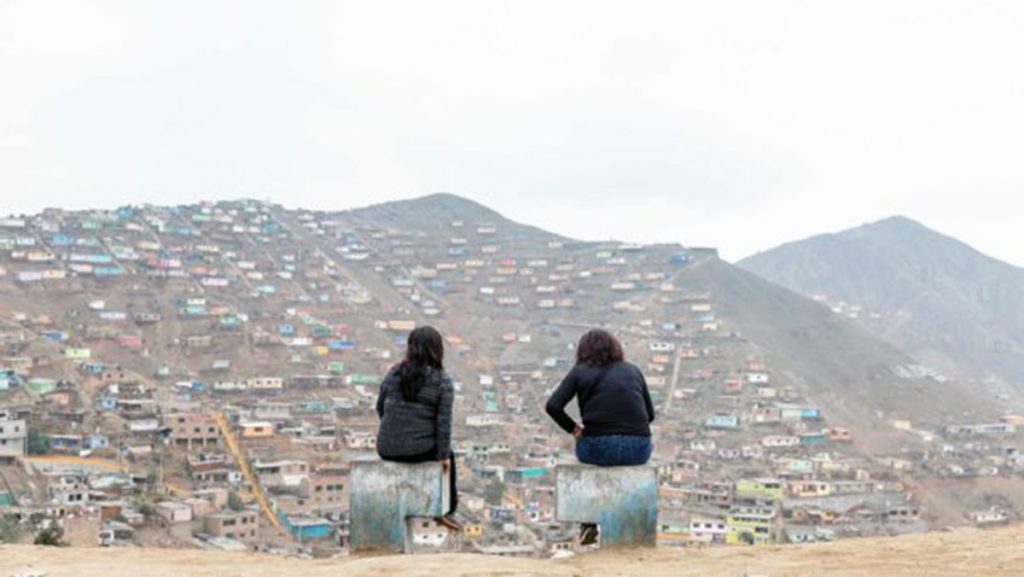 According to the UN, violence is a form of discrimination that inhibits the ability to enjoy equal rights and freedoms. Although gender violence, given the alarming figures, is one of the most visible issues today, there are other types of acts that affect and endanger our lives every day, and whose scale of responsibility exceeds that of a particular subject. We are referring to urban discrimination, which almost daily takes a life, and that is, to a large extent, a consequence of the illegality and lack of planning of our cities.
Let's talk about Lima, a city with more than 9 million inhabitants where about half1 vof them live in areas with poor coverage of urban services (water, sewage, electricity, public transport, education, health, parks, etc.), with problems of accessibility, or with a certain type of physical or building risk.
Discrimination kills us when we have an emergency and cannot be reached by ambulance or firefighters, because the only way to access the home of 30% of the population is by walking on sand or climbing many stairs. It kills us when we get sick from not having drinking water, drains or electricity, this being the reality of about 5% of Lima people. But also when we are exposed to tons of garbage, either because the collection management is poor, or because poverty leads us to delve into clandestine dumps.
It kills us when our house falls apart because it is built on fragile ground, or when it is taken by the river, a huayco or a landslide. Or also because we raise it without taking into account the technical standards, which is the reality of 7 out of 10 households according to CAPECO figures.
It kills us when we put our lives at risk in a combi, collective taxi or motorcycle taxi, over loaded passengers and making races to beat the other. And it is not that we are irresponsible, it is that we have no alternative to get to our work or school. According to the INEI,2 30% of traffic accidents are generated by public transport units, which represent only 1.5% of the car fleet.
It kills us by leaving us unprotected by the actions of criminals, and not only in dark streets, but in broad daylight, clustered together on a narrow path, a collapsed whereabouts, or some desolate place. According to the Lima Como Vamos survey of 2017, the main problem of citizens is insecurity, with the main incident being street robberies.
This illegality is structural, according to the 2007 census, about 40% of the urban area of Lima is of informal origin, and of that percentage, about 5% could not be urbanized given the precarious location. The cost to the city of the absence of sustained policies aimed at planning its growth is billions of soles, this is because the rustic and / or marginal areas have been systematically considered as "cheap land", without taking into account the cost of the provision of the mentioned urban services.
The city in which we live needs urgent actions that reduce our risk of dying, or that, much better, project our best life from a balanced and fair growth. For this it is urgent that Metropolitan Lima take control over its territory, regulating not only urban development, but also mobility, basic services and large infrastructure works. The fact that the city does not have a Development Plan that organizes its present to guide its future is unsustainable. It has been eight years since the last plan expired, and almost thirty since it was developed.
As a society, we must demand from all the candidates the firm commitment to regain control of the territory from strategic planning, with immediate and mediate actions that allow us to project our future from the ordering of our present, and that contemplates its revision and permanent adaptability, following the constant changes of our society.
What should motivate us to press for change should not only be commemorative dates such as the Bicentennial, but the awareness that the only way to ensure our lives and well-being is to work together for a better city.
Aldo G. Facho Dede · Urban architect
Lima · Juny 2018
Author of the Blog Habitar: Ambiente+Arquitectura+Ciudad and founder of the Red Latinoamericana de Urbanistas
Notes:
1 Comparative chart 9, Page 24.
2 Page 10
Arquitecto-urbanista, docente-investigador, convencido de que nuestro país necesita desarrollar sus ciudades en base a modelos de planificación urbana estratégicos y adaptativos, que partan desde las personas y el ambiente, y que busquen la multiplicación del bienestar y su equitativa distribución.
Arquitecto-Urbanista por la Universidad Nacional de Ingeniería (UNI-FAUA), título homologado en Argentina. Magister en Desarrollo Sustentable por la Universidad de Lanús (UNLA-FLACAM, Argentina). Estudios de Doctorado en la Universidad Politécnica de Cataluña (España). Experiencia profesional en Urbanismo, Planificación Urbana y Arquitectura, desarrollada en las ciudades de Lima-Perú, La Plata-Argentina y Barcelona-España. Ha participado en el desarrollo de proyectos y consultorías para Perú, Argentina, España, México y Brasil. Ha ganado concursos de arquitectura y diseño urbano en Perú y Argentina. Es docente del área de Urbanismo de la USAT y miembro del Consejo Consultivo de la Escuela de Arquitectura de la UDEP. Es socio de FDARQ Urbanismo + Arquitectura y editor del blog HABITAR