Author of worship, representative of the creative appearance of the 80 and of the counterculture. "In the Galician letters it constitutes a line of vital intensity and of contemporary forms. Someone, as Manuel Rivas says, similarly to Manuel Antonio's figure in the 20s ". With these words there was presenting Méndez Ferrín, president of the Royal Galician Academy (RAG) Lois Pereiro, the author who is honoured in the Day of the Galician Letters 2011. Of him Manuel Rivas said also:" it is a contemporary myth. His work is ultramodern, universal and also a dramatic art, but with very much breath. Lois Pereiro invokes to the good spirits, the marvels, the rebelliousness and the generosity ". Lois Pereiro was born in Monforte de Lemos (Lugo) in 1958. With seventeen years it goes to Madrid to deal studies in Policies that it leaves then to get in the computer science and in the languages. In Madrid Manuel Rivas initiates his literary path in the experimental magazine Loia together with a group of Galician university students as Antón Patiño, Menchu Lamas, Xosé Manuel Pereiro, Fermín Bouza and Vicente Araguas, and of that only there are known four numbers (the last one is of 1978). In this publication there appeared some of the poems of the writer monfortino that later will include in his book Poems for a loia (1996), in that also the test is included "Modest proposition to give up making to turn the laughed hydraulics of a cyclical universal history of the turpitude" that had been announced across the pages of the magazine Luzes of Galicia.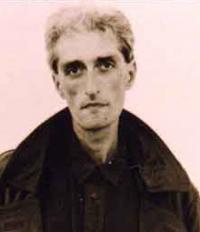 Lois Pereiro (Monforte de Lemos, 1958-A Coruña, 1996) | Homenaxeado Ano 2011
[…]
+ article is published in diadasletrasgalegas.com
Búsqueda para satisfacer el conocimiento de la actividad arquitectónica y tangentes que se generan. La idea es crear un espacio para divulgar los diversos proyectos en busca de nueva inspiración y de intercambio.