At last we present the past Thursday the collective book "Wish of City: Revolutionary Architectures" of the that am coordinator. A lot of people. A lot of communities. Friends, a lot of friends. And although it did  a bit long -was important that all the groups assistants took the word, that like this did to explain his experiences- was a full afternoon of good vibrations.
The cold of January of Madrid that hoarfrost the park of the Retreat and his trees of morning, the same that the heladoras news of crisis and infamies that freeze waves and screens, this afternoon hardly felt.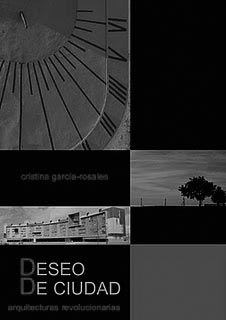 Búsqueda para satisfacer el conocimiento de la actividad arquitectónica y tangentes que se generan. La idea es crear un espacio para divulgar los diversos proyectos en busca de nueva inspiración y de intercambio.