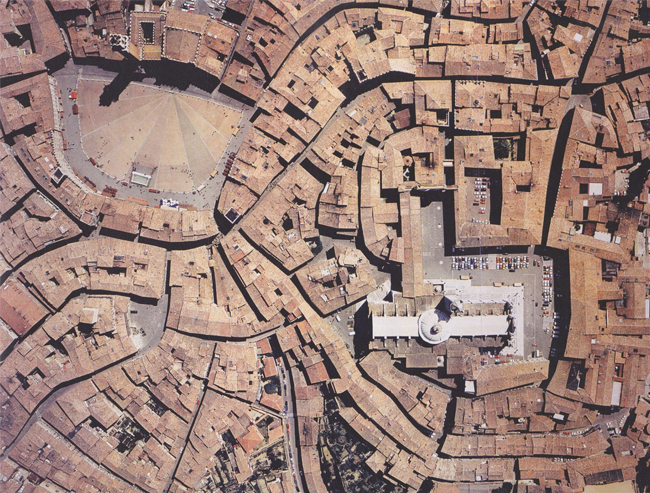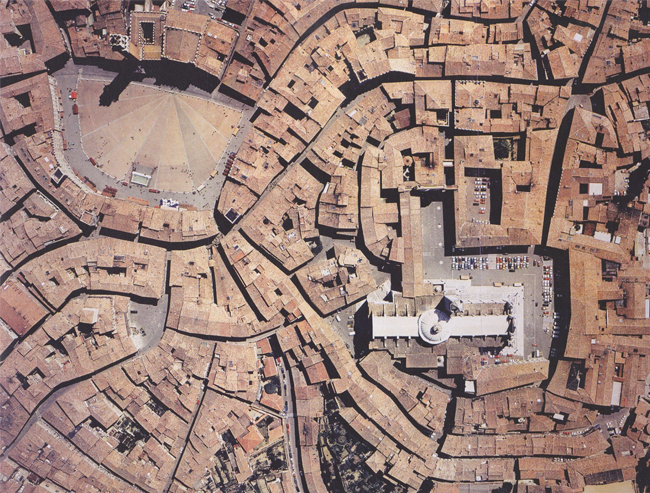 It is evident that the constructed marks the place, annotates and defines it, for what his track is commendable and permanent in the time, the mass of the built-up thing can be even felt. It is not a fingerprint, is not the vestige that anybody or something has left there, but the lasting presence of the constructed. But in addition the architecture also leaves fingerprints there where it happens, as the foot does it on having walked along the territory. A fingerprint announces, gives tracks of the absence of a presence, and this absent presence is the emptiness.
When Quercia de Siena enters the Piazza de Jacopo della the attentive visitor will have a strange, contradictory sensation. Llamativamente in spite of being in an exterior, certain details and tracks will indicate him the existence of a former interior. As if the urban space had become reversible and the return had been given him as a sock. In the soil of the square they remain in white stone the cruciform take-offs of a few props. The fronts of the buildings that shape the square have absorbed columns and arches that look like the vestiges of a great construction that does not fit with the current scale of there raised. This urban emptiness is the legacy of an unsuccessful architecture, of the extension interrupted of Siena's cathedral, due to the Black Death that paralyzed the city in 1348. The current ship was going to turn into the cruise of a temple three times major, into that the Piazza de Jacopo della Quercia would be the future central ship.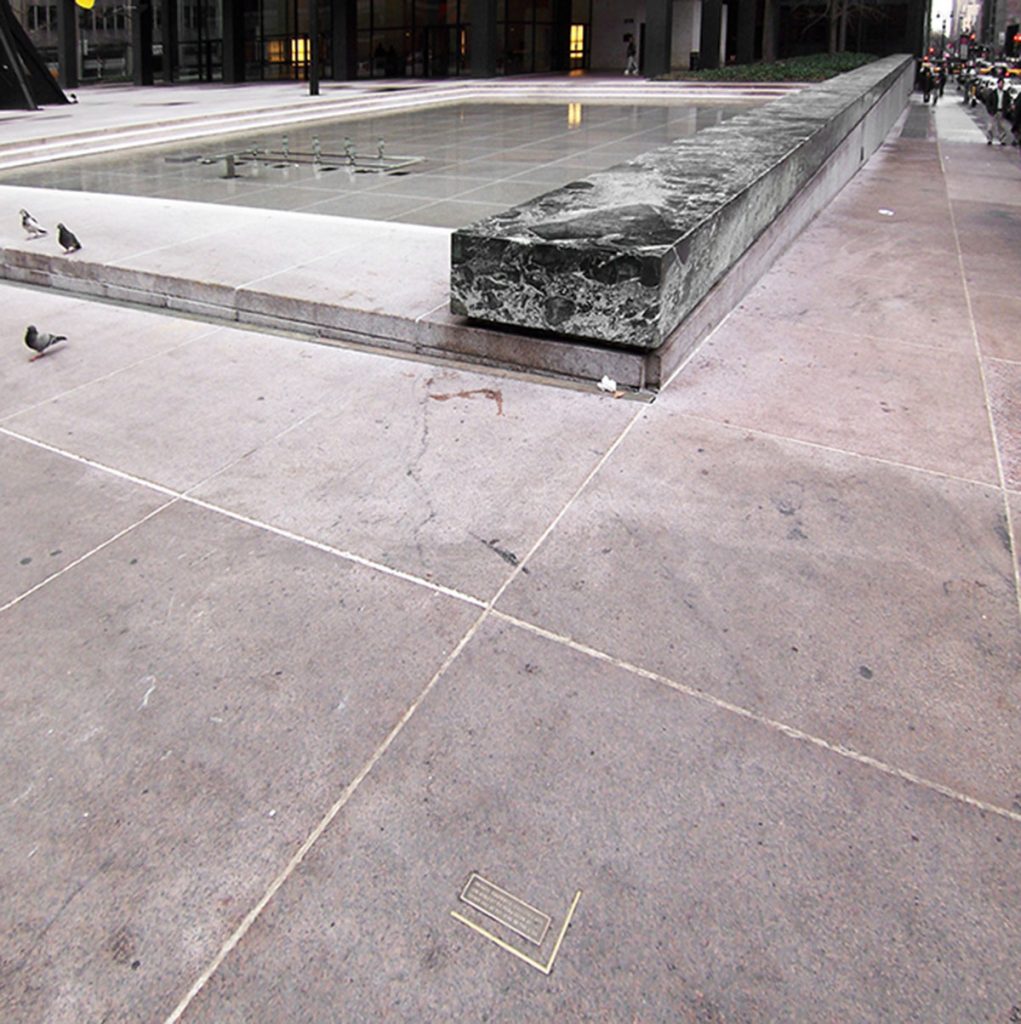 The fingerprints are there for the one who wants to see them, as they it are in the square of the Seagram Building in 375 of Park Avenue. Mies van der Rohe limped the tower, giving a lesson and an opportunity to the urbanism of New York. In exchange for incentives for the promoters in the urban zoning, there was created this square that constructs a public space in private property.
There there are the outlines of this decision, incrusted in the sidewalk a few plates of bronze delineate the limits of the property. They are the fingerprints of an emptiness projected by Mies, are the tracks for those that want to follow the track of the architecture.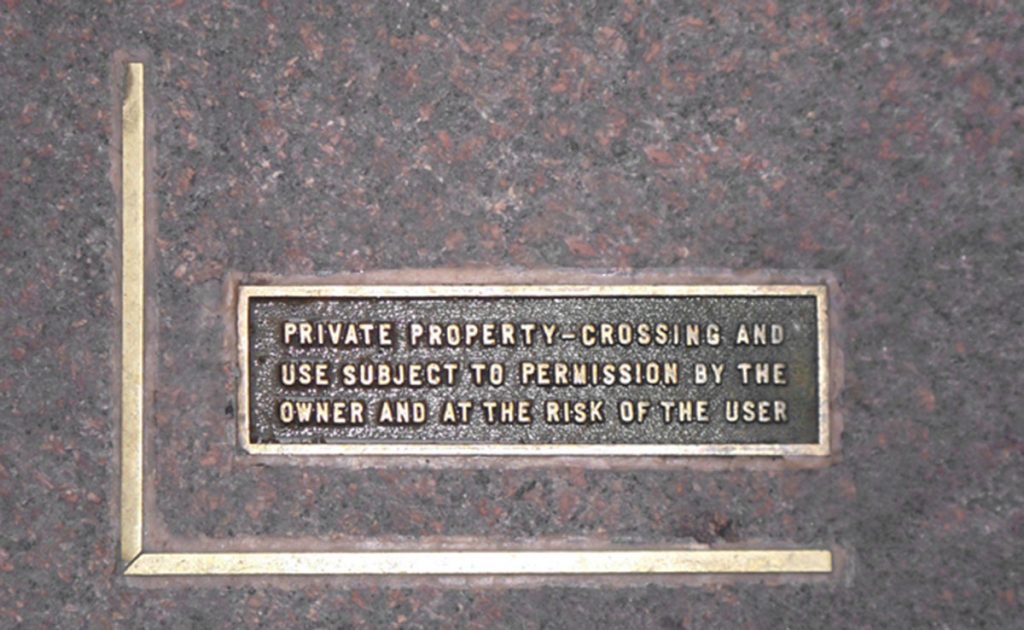 Íñigo García Odiaga. architect
San Sebastián. january 2016