The sophistication in the design and construction of the chairs has had much that to see with the assembly of different materials and forms. Nevertheless the technology does possible chairs of an alone piece in those who the material, his form, or simply the technology and the process of shaped, reach a singular expressiveness.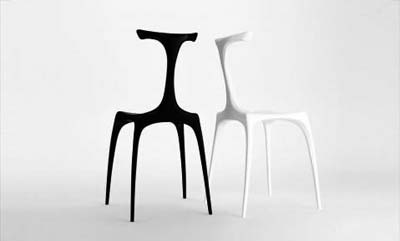 In what to the designs of an alone piece refers, the plastic is no doubt the excellent material. The chairs of molded plastic are all over and there are not absent good examples of the possibilities that this material offers. Such it is Neiji's case, an elegant and haughty chair designed by Mukomelov Studio in 2010 related probably to the stool Phillip Starck's WW.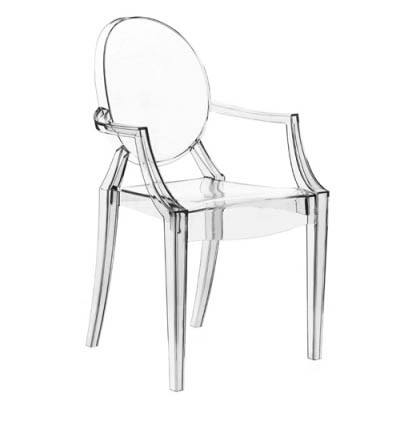 Probably the most irreverent example of all the designs they have been realized in plastic belong precisely to the French designer, Louis Ghost, a design realized by Phillipe Starck for Kartell in 2008. In this piece the brilliant French designer achieves something seemingly impossible: a Luis XV of methacrylate!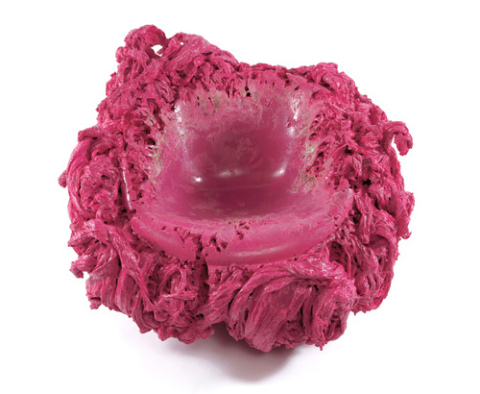 Also of a piece and in plastic, but in the limits of the experimentation we discover Tom Price.'s Pe Pink. It is a question of a design based on the use of materials with low point of merger as the polyethylene. This way, warming a mold with form of seat and for simple contact with the above mentioned material it obtains the exact form of the seat on an unforseeable tangle of molten plastic that serves as legs of the final chair.
Also by means of the use of plastic low point of merger Original Stool meets BreadedEscalope's project. In this case the form and color of the object stays out of control for the designers who submit the piece still without hardening to different situations obtaining a few forms and equally different and unforseeable mixtures of color.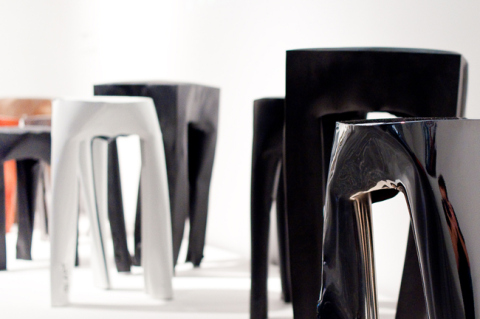 To define processes of production orientated to the obtaining of vague forms, and therefore to produce the only objects, it is an aim shared by diverse offers. In case of the Guy Michaly stands out Blast, a stool which form is obtained by means of a controlled explosion. For it before one gives form to a tip by means of the cut for laser of a sheet and later sueldan both pieces. Later explosive charges are placed in such a way that his detonation awards the final form to the stool, form that evidently is unrepeatable.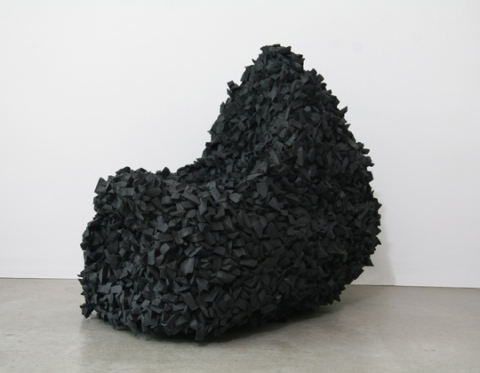 A similar offer has been developed by Johannes Hemann. By means of a small closed space in the one that simulates tornadoes, this designer allows that the fragments of a material should gather in crowds chaotic up to forming objects. Such it is Geoffrey's case, a sofa in which the traditional cuts of foam of the landfill are auto-organized to form a seat.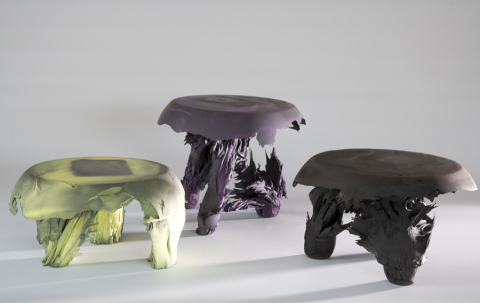 On the same intention of achieving objects with the only forms meeting form to chaotic processes, Jólan van der Wiel uses the electromagnetic force instead of the atmospheric turbulences. For it a conductive material of the electricity is deposited between several magnetic fields that deform this substance giving it forms to a stool.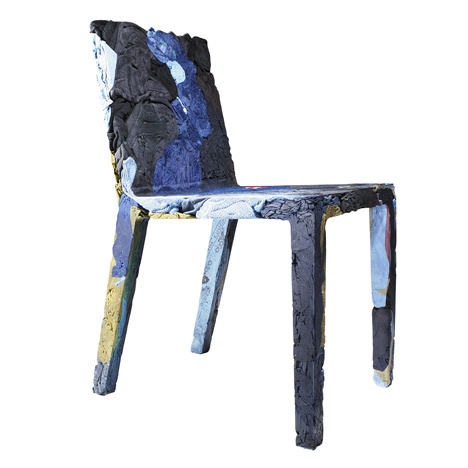 With a simpler manufacturing process and a final equally unforseeable aspect stands out the chair Rememberme designed by Tobias Juretzek for Casamanía. It is a question of a product made from old clothes that it is introduced in a mold and pressed with resin. The final form is repetitive and simple but the aspect of the finished product is always only due to the fact that in him there join of recognizable form the old clothes used in his manufacture.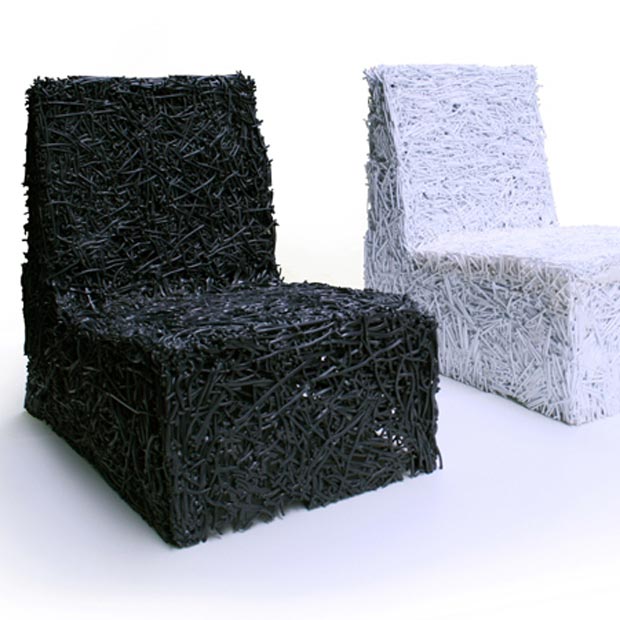 And also with material of undone though in this case with residues of injected plastic, KOCX has developed a simple modular sofa of an alone piece.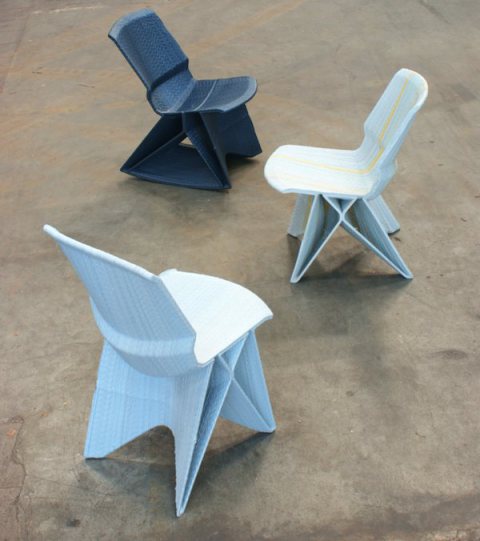 With a similar exposition the dutch Dirk van der Kooij has designed Endless, a chair and rocking chair made of an alone piece. Since in the previous case, the production of the furniture also is based on material of undone, on this case balls of recycled plastic. Here nevertheless the manufacturing process avoids the use of costly molds and is based on a robotic arm, a piece by more than 140.000 hours of accumulated work that the designer bought when it was going to be withdrawn from a Chinese factory. Suitably rescheduled, this arm is capable of producing chairs without interruption being able to change his color depending on the residues of plastic with which the machine is fed. The continued production admits continuous changes into the form or scale of the model since this one does not depend on a mold but it is a direct impression of a model CAD.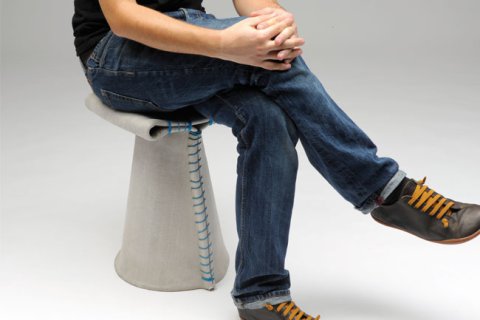 But not everything is plastic in what to the manufacture of seats in an alone piece refers. Florian Schimid () has worked with the "linen hormigonado", a material to the one that can give form as if about a fabric it was treating itself but that once plotted it is so rigid and resistant as the concrete. In Stitching, this designer has worked on different bosses using of confident form cords of colors to give form to the final product while this one sets.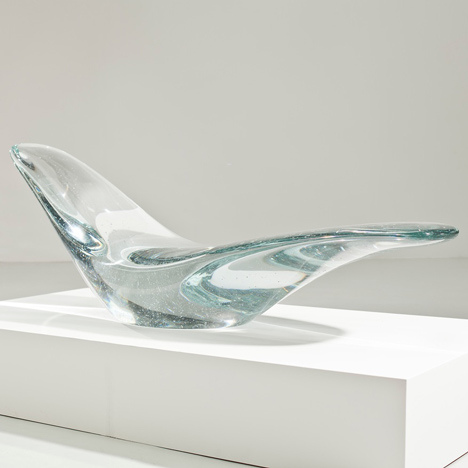 Of a piece there is formed equally Glacier, an exclusivísima chaise-longe designed by Brodie Neill from 135 liters of hardened glass. The piece overcomes them 300Kg of weight and his manufacture is necessary the dried one that extends during more than 80 days. Neill's work resorts frequently to the sculptural thing and resembles Ron Arad's well-known work, specially in his designs solved by means of stainless steel since it is Reverb's case.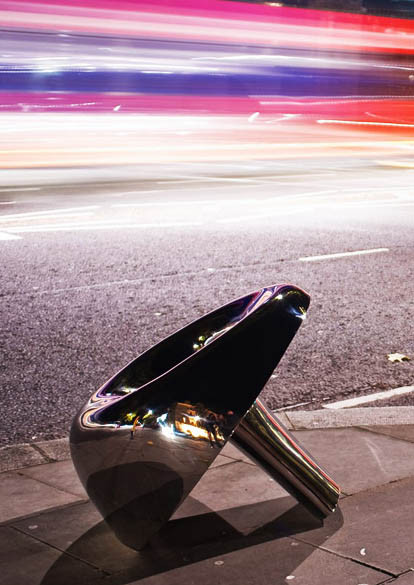 In the opposite end in what to exclusivity it refers one finds Dirk Winkel's work. Departing from the principal classic ones of the design as the chair Barcelona of Mies van der Rohe or the LC2 from Le Corbusier, this designer produces Stacking Hommage. It is a question of copies of those icons of the design realized in molded plastic and perfectly apilables. I must admit that I sit weakness for these "cheap copies" and his sauciness iconoclast, singularly provocative and authentic.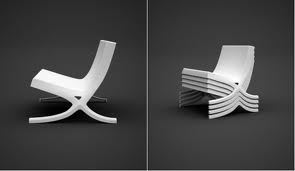 Of a piece and informal it turns out to be Kanana Kanishi's offer. Koke-a is an ambiguous furniture to rest in that the point of item is not the sofa or the chaise-long but a "modified carpet". The result is a piece adapted to the Japanese tradition of sitting down in the soil that promotes unforeseen positions and offers a provocative color and texture of moss.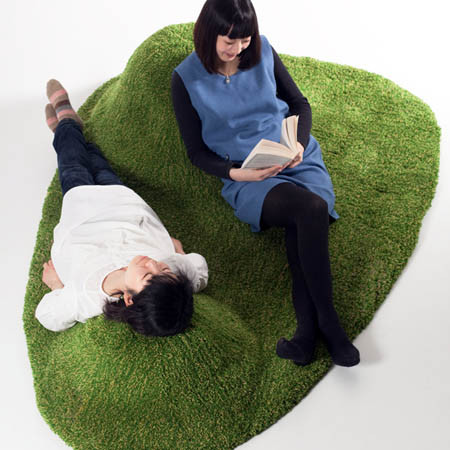 Elías Cueto, architect
Santiago de Compostela, february 2012
Published in Nº 313 [sillas…]

Es arquitecto técnico superior de urbanismo por la EGAP, doctor en historia de la arquitectura por la ETSAC y especialista en diseño de mobiliario por THK (Alemania. En 2015 recibió el V Premio Domingo Fontán de investigación histórica y es autor de dos monografías sobre historia moderna y diseño. Ha trabajado como diseñador para diferentes firmas y ha colaborados con dos Premios Nacionales de Arquitectura. Actualmente colabora con la industria de la madera en el ámbito del desarrollo de productos y la mejora e industrialización de procesos.